From www.tomsguide.com
Xiaomi's flagship handsets have historically been amongst the best Android phones you can buy. They're extremely tricky to get hold of in the United States, but those who do jump through the hoops to buy one are rewarded by sleekly designed phones with solid specs.
The Xiaomi 14 will be officially unveiled tomorrow alongside a souped-up Pro version, but rather than waiting unitl then, the Chinese manufacturer has posted some enticing teaser shots, key camera specs and sample photos from the regular model to Weibo to build momentum ahead of the big day.
Promotional shots of the Xiaomi 14 show a stylish pearly white smartphone with a shiny frame that looks like it could be stainless steel. The 6.36-inch AMOLED screen dominates the front of the handset, with a single hole-punch camera at the top of the display.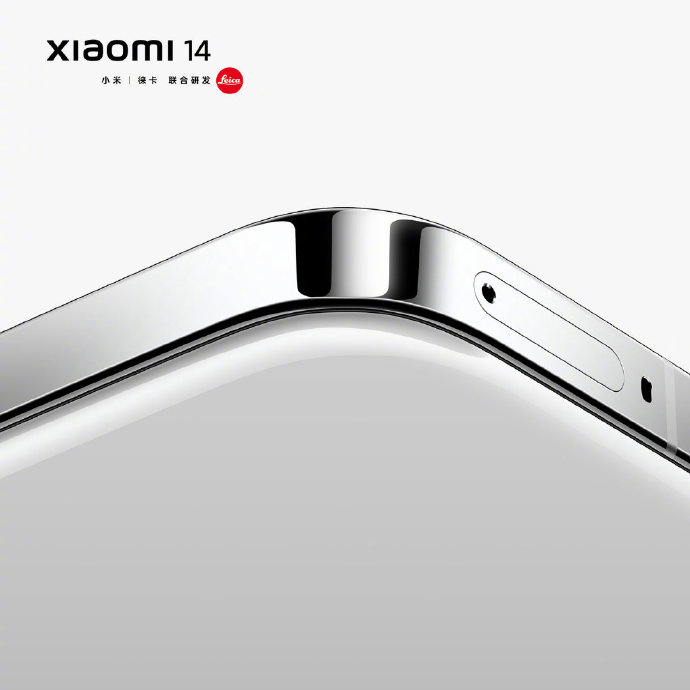 Xiaomi takes aim at Apple in another post, showing exactly how thin those bezels are compared to the iPhone 15 family. On the Xiaomi 14, they range from 1.61mm around the top to 1.71mm on the bottom, beating both the iPhone 15 (2.25mm all the way around) and iPhone 15 Pro (1.75mm).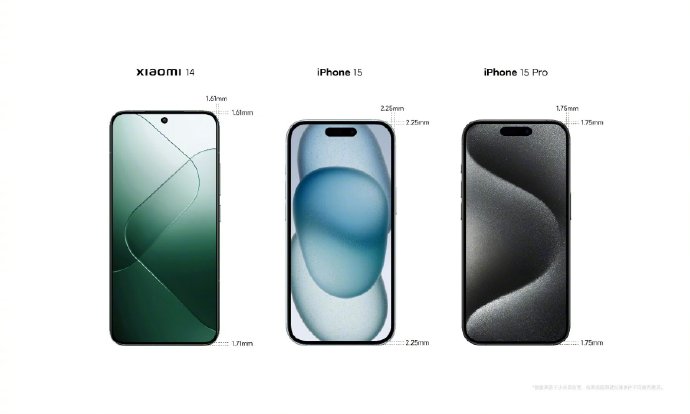 The back of the Xiaomi 14 features a large black square in the top left-hand corner, which houses the handset's Leica-branded triple-camera array, and in yet another post, Xiaomi revealed that the main sensor in that block will be 1/1.31-inch and 50MP, with 1.2um pixels and a f/1.6 aperture. That's wider than the Xiaomi 13's f/1.8 aperture, allowing shots to absorb more light for better snaps in darker conditions. This main lens will be supplemented by 14mm 0.6x ultrawide lens and a 3.2x f/2.2 telephoto sensor.
Xiaomi included a whole bunch of sample photos in another post, which all look packed with detail, but we wouldn't read too much into that. Bluntly, promotional sample images from smartphone manufacturers the world over often bear very little resemblance to what the average user can achieve in the real world, so it's best maintain some skepticism and await hands-on testing.
We shouldn't have too long to for real-world camera samples to appear. Xiaomi is set to unveil both the 14 and the higher-end 14 Pro at an event tomorrow, though how many surprises will be left remains to be seen. A recent leak suggests that both handsets will feature the freshly announced Qualcomm Snapdragon 8 Gen 3 processor with variants featuring 16GB RAM. Both will run Android 14 out of the box.
[ For more curated tech news, check out the main news page here]
The post Xiaomi 14 just teased with iPhone 15-beating bezels and serious camera specs first appeared on www.tomsguide.com