From www.techradar.com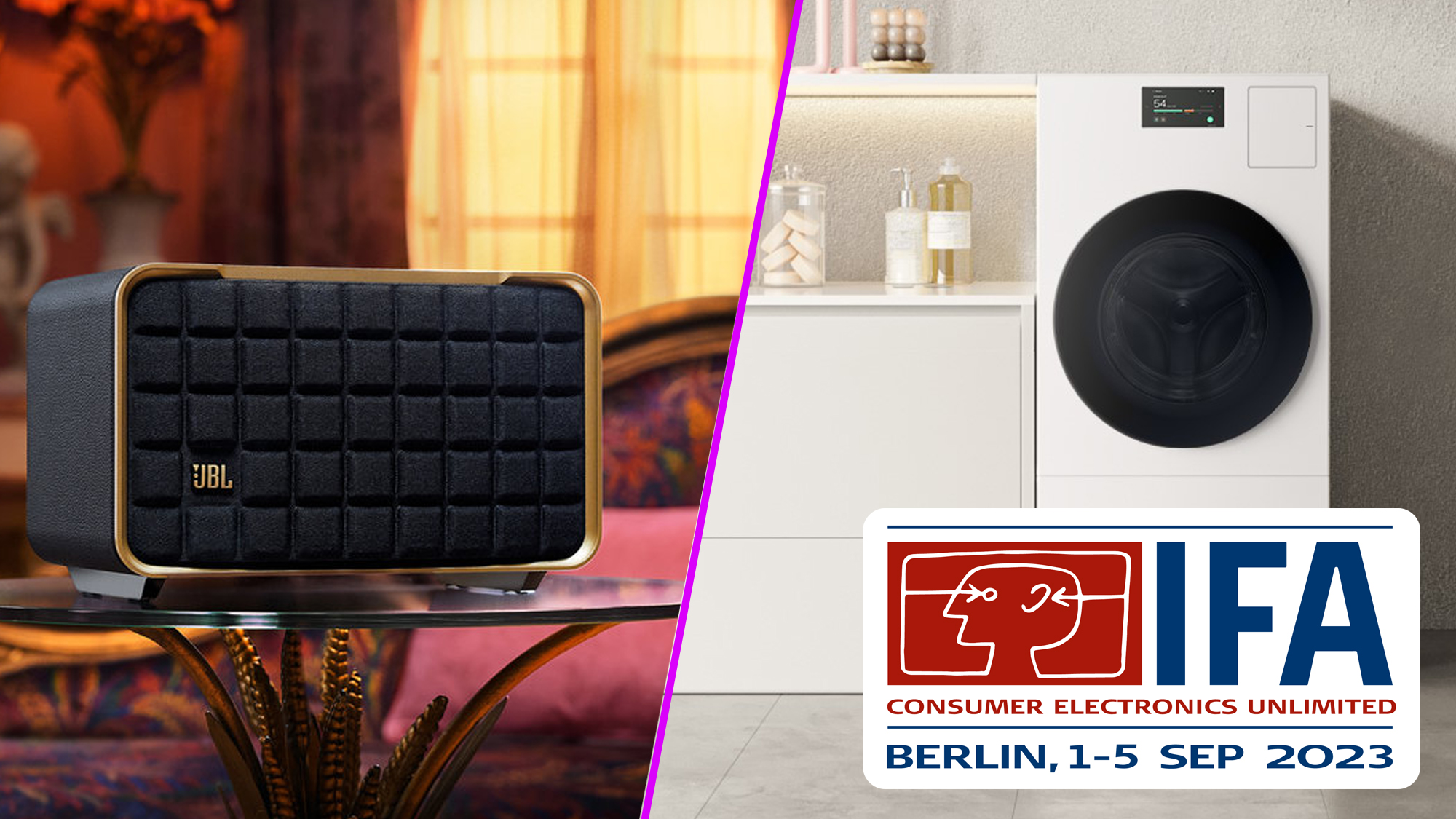 IFA 2023 is one of the year's biggest festivals of new tech – and we're at the show in Berlin, Germany right now to bring you all of the latest news and launches.
IFA 2023: what you need to know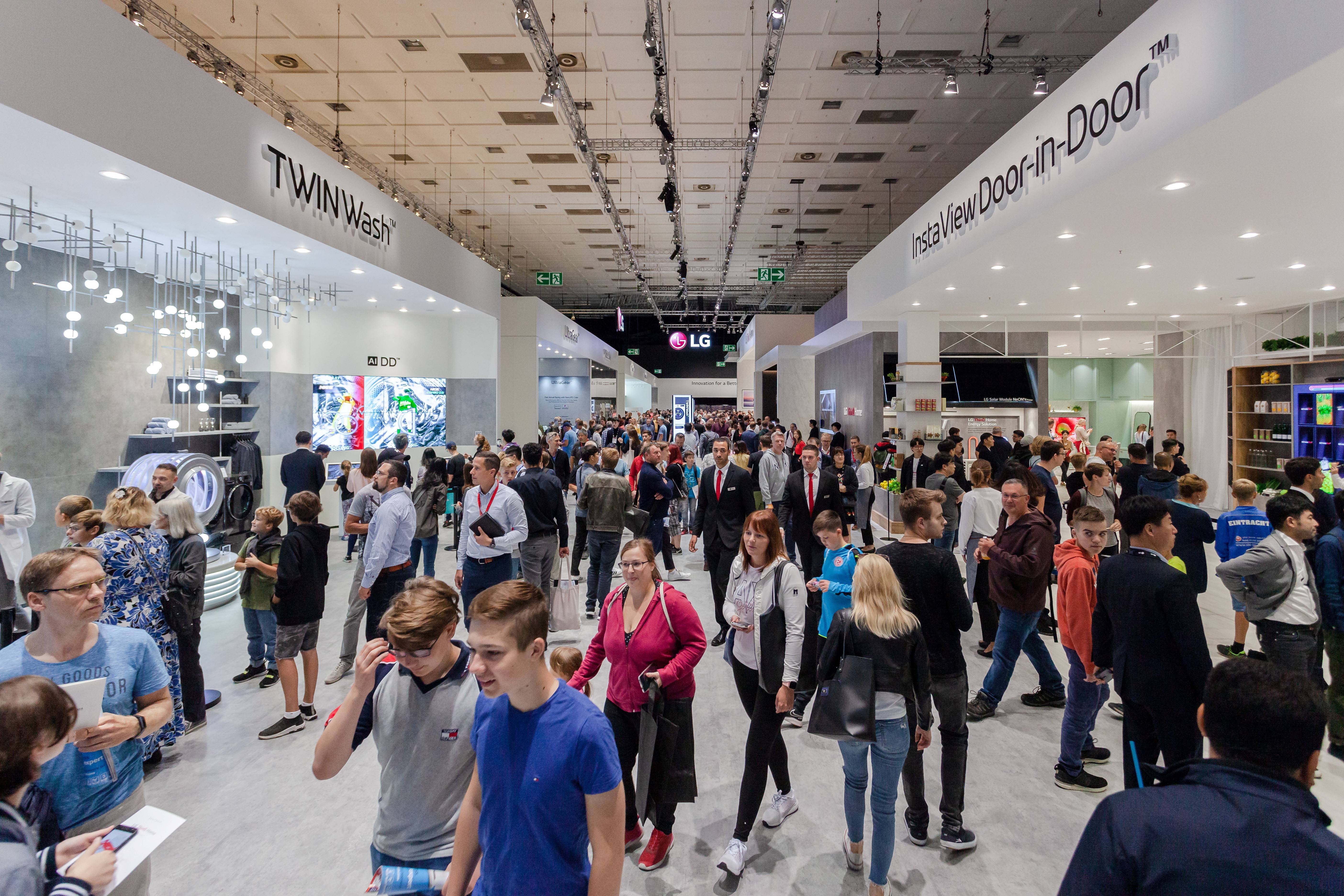 What is IFA 2023? It's Europe's biggest tech show and is traditionally held every September in Berlin, Germany. Outside of CES, it's one of the main places to see, hear and learn about new gadgets.
When is IFA 2023? This year's edition will run from September 1-5, and is only the second in-person event since 2019.
Which tech brands are there? Aside from Apple and Google, most of the big consumer tech brands are at IFA 2023, including Samsung, LG, Lenovo, Asus and more.
The show runs between September 1 to 5, but its traditional peak is during its first two days, when many of the biggest tech brands – including Samsung, LG and more – make their new announcements.
IFA 2023 covers all of consumer tech, but this year we're particularly expecting to see launches and announcements in TVs, wireless audio, robot vacuums and the smart home.
Towards the end of the show, we'll also be bringing you our IFA 2023 awards, which will be a highlights reel of our favorite new tech from the show.
But before then, it's time to join us on the show floor as we hunt for the most interesting, promising and downright weird tech of IFA 2023.
Some of the highlights so far include JBL's retro-inspired wireless speakers (complete with both Alexa and Google Assistant), the arrival of next-gen Bluetooth on Samsung's earbuds and speakers, and Philips Hue gatecrashing the show with its new security cameras…
Refresh
Tiny earbuds that pack a punch
JLab is launching these ridiculously small earbuds (below) at IFA 2023 – where the case is small enough to have them on your keyring without it feeling weird.
The JBuds Mini are practically weightless, as well as being the size of a little fingernail. If you need some buds that you can always have with you, without even thinking about it, they're ideal.
And they're not basic either – you can customize the sound in the app and more. You'll be able to buy them this month for $39 (around £30 / AU$60).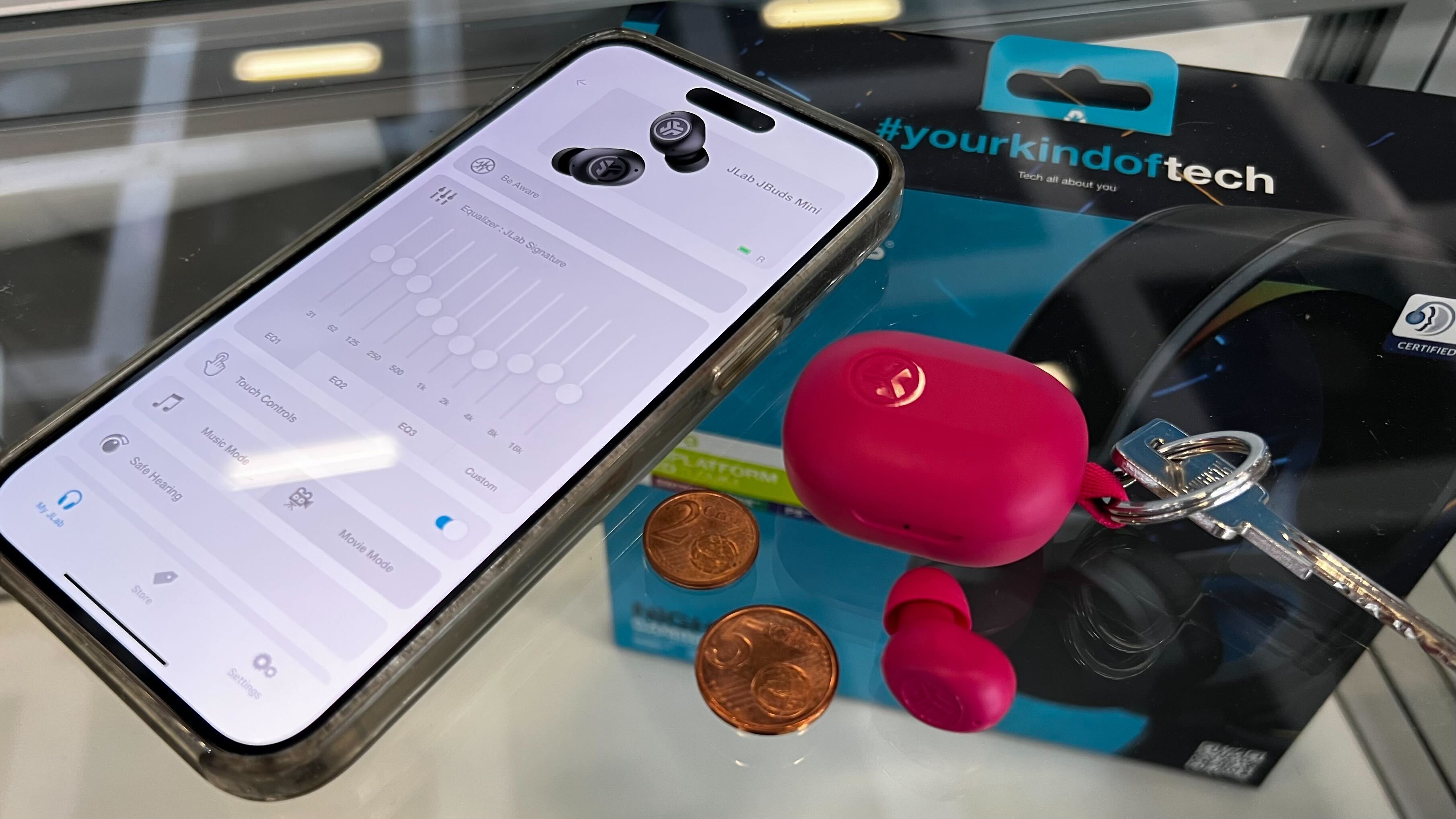 A light that's secretly a powerful speaker
Lemus' Life is a stylish hanging light with a pretty good wireless speaker built in, and is capable of some solid bass and energy.
It's a hanging light fixture, the kind where you wrap the cable around a beam or pole, then dangle the light from it. It's very 'Danish cool' (where Lemus is based), in both the look and the minimalism.
On the downside, it also has a very Danish price tag, costing 1.499,00 kr (or around $1,675 / £1,320 / AU$2,585). But your dinner party tunes likely won't sound any better.
IFA 2023: three lesser-known AV treats
TechRadar's Managing Editor (Entertainment) Matt Bolton has been on the hunt for some of the more quirky and innovative AV launches at IFA 2023 – and he's found a few good ones.
Firstly, there's this prototype energy-saving TV from Turkish giant Vestel, which uses up to 55% less energy than an equivalent mid-range TV. And that's without a big knock to the brightness or the evenness of the picture, as it uses a different kind of LED and arranges them differently.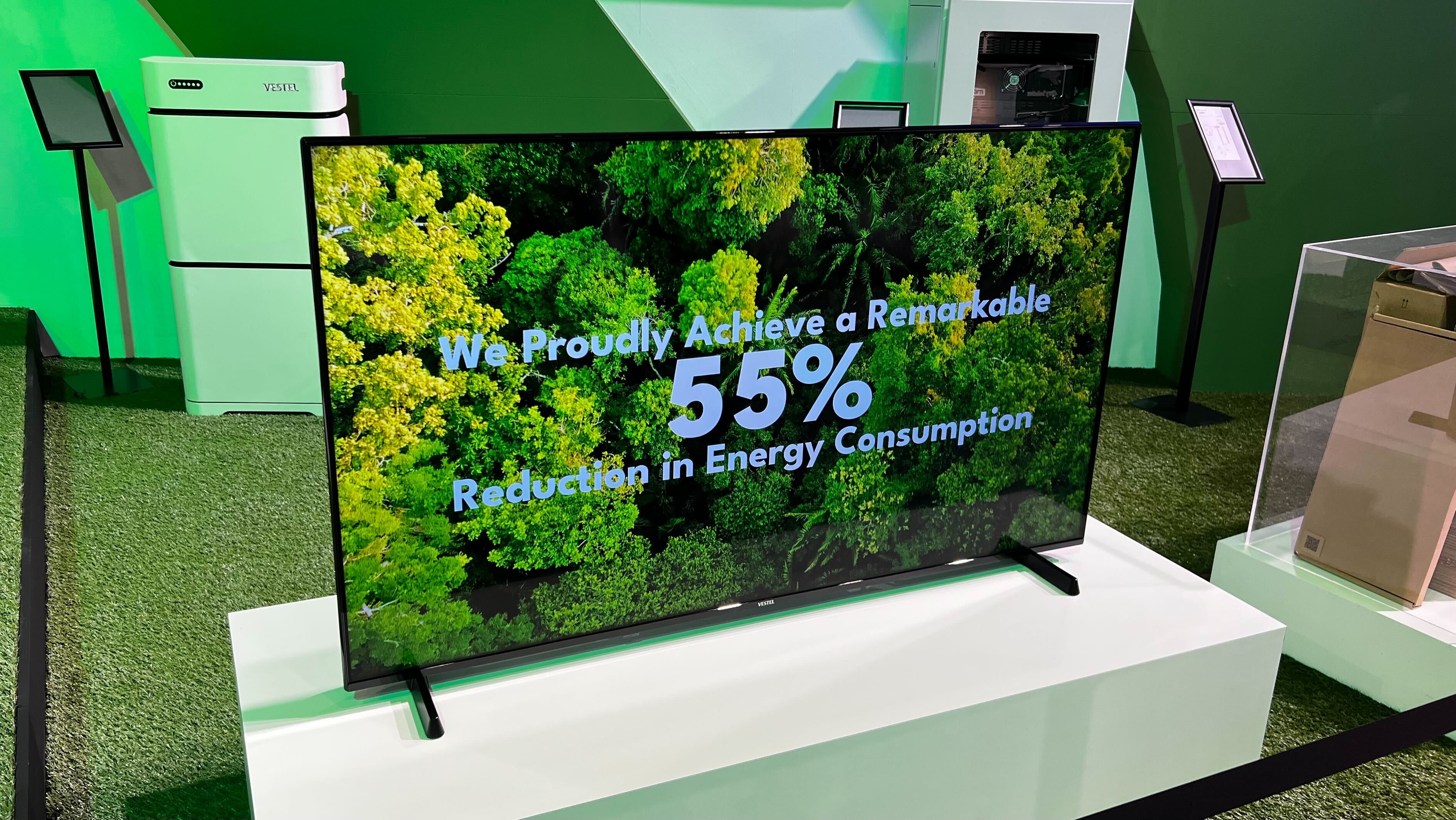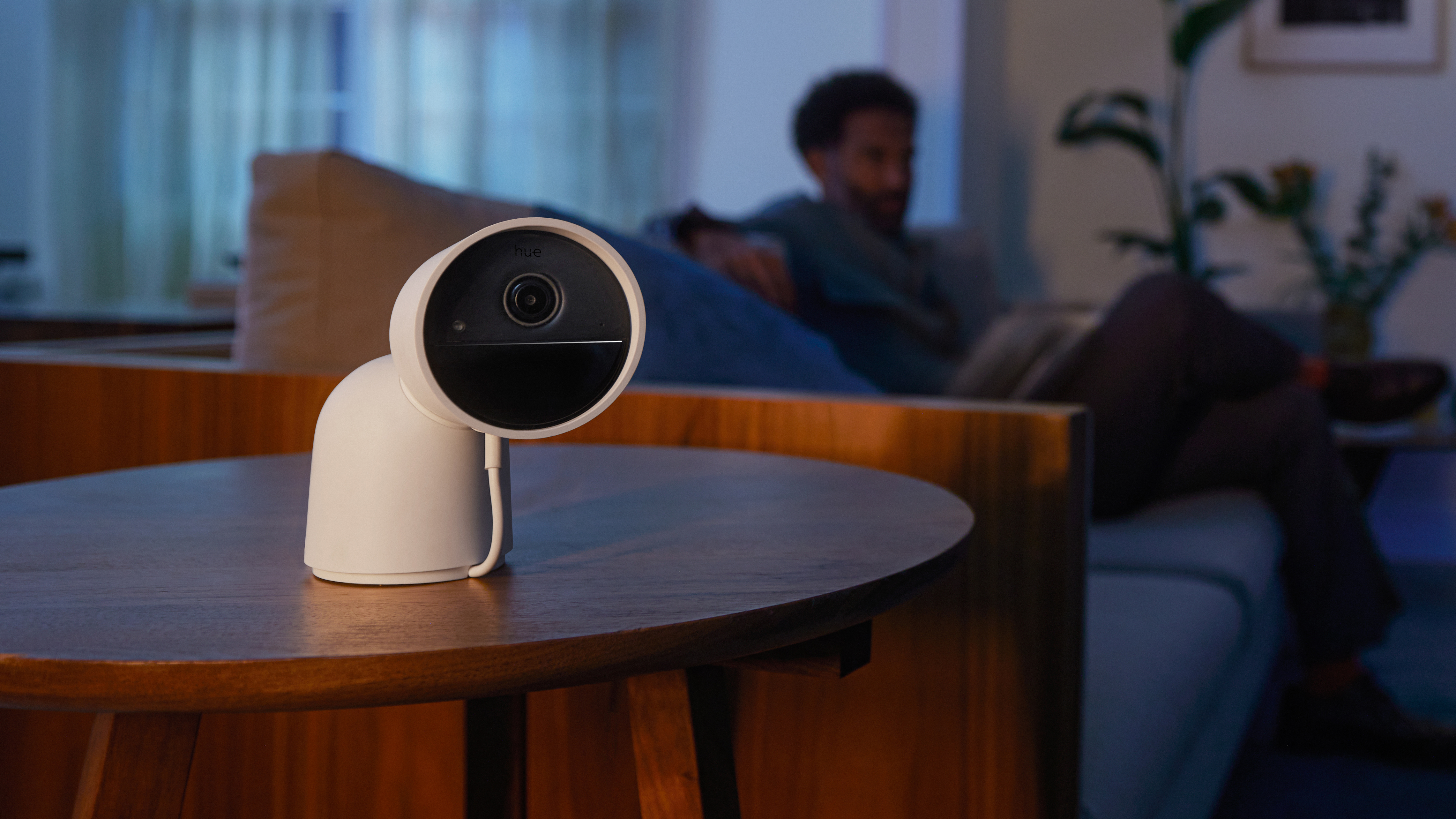 Philips Hue gatecrashes IFA 2023 with security cameras
Philips Hue (now owned by Signify) isn't officially at IFA 2023, but that hasn't stopped it from making a big IFA-style announcement – the launch of its new security cameras, which naturally play nice with its smart lights to ward off intruders.
As this is a spiritual IFA announcement (and pretty big smart home news), we're including it in this liveblog. Its new system comprises of the Hue Secure camera (available in both wired and battery-powered form), a Hue Secure floodlight camera, and some new contact sensors for doors and windows.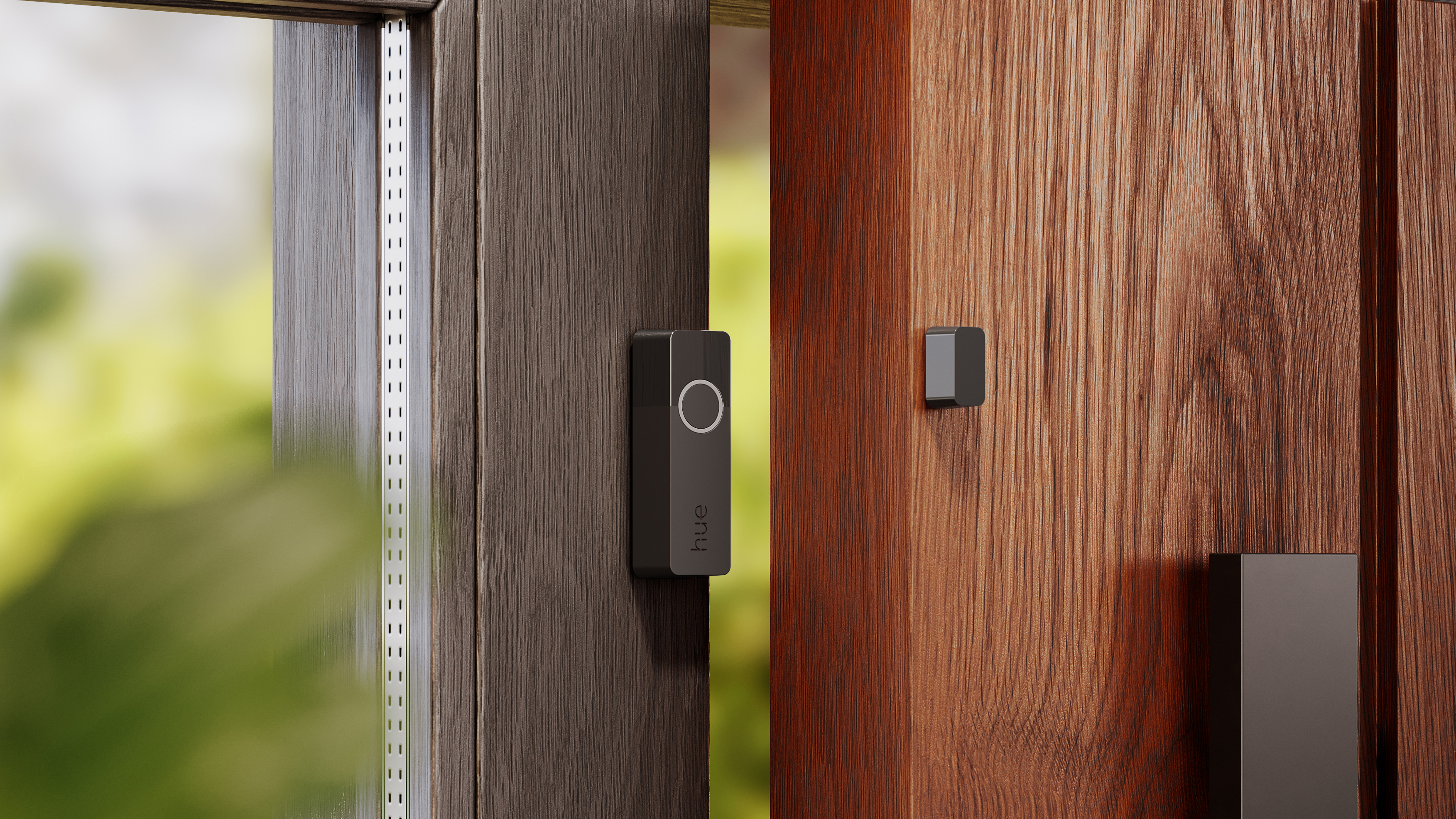 On the plus side, the Philips Hue Secure system is end-to-end encrypted, with features like AI subject recognition taking place locally on the devices themselves, which is a bonus for privacy.
But on the downside, a subscription (starting at $3.99 / £3.99 / €3.99 per month) is inevitably needed to unlock advanced features like those AI alerts for subject types (for example, people, pets and vehicles), the cloud storage of video clips and 'activity zones' that let you create blackout zones where you don't want the camera to scan.
Still, we're definitely keen to give them a spin with our Hue lights when they arrive later this year to see if we can create a Home Alone-style security setup (minus the swinging paint cans).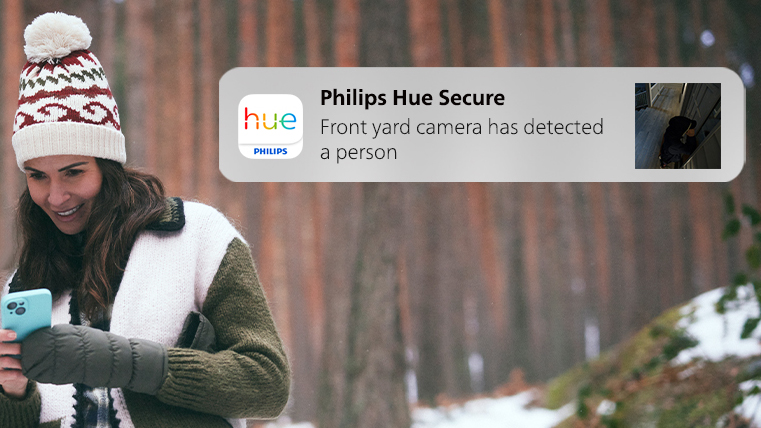 SwitchBot's robot cleans up after itself
SwitchBot might be known for its retrofit devices, but it's putting its best foot forwards at IFA 2023 with its new robot vacuum and mop (the SwitchBot S10), which automatically empties the vacuum and dirty mop water into two separate docks.
The mop dock can be retrofitted into existing plumbing, meaning you won't need to worry about the water chamber being empty when running the vacuum if you're away from home.
Granted, there isn't any mapping intelligence and the vacuum roller is a little narrow, but it's an exciting first step for the brand away from strict smart home retrofit devices like the SwitchBot bot and SwitchBot Lock.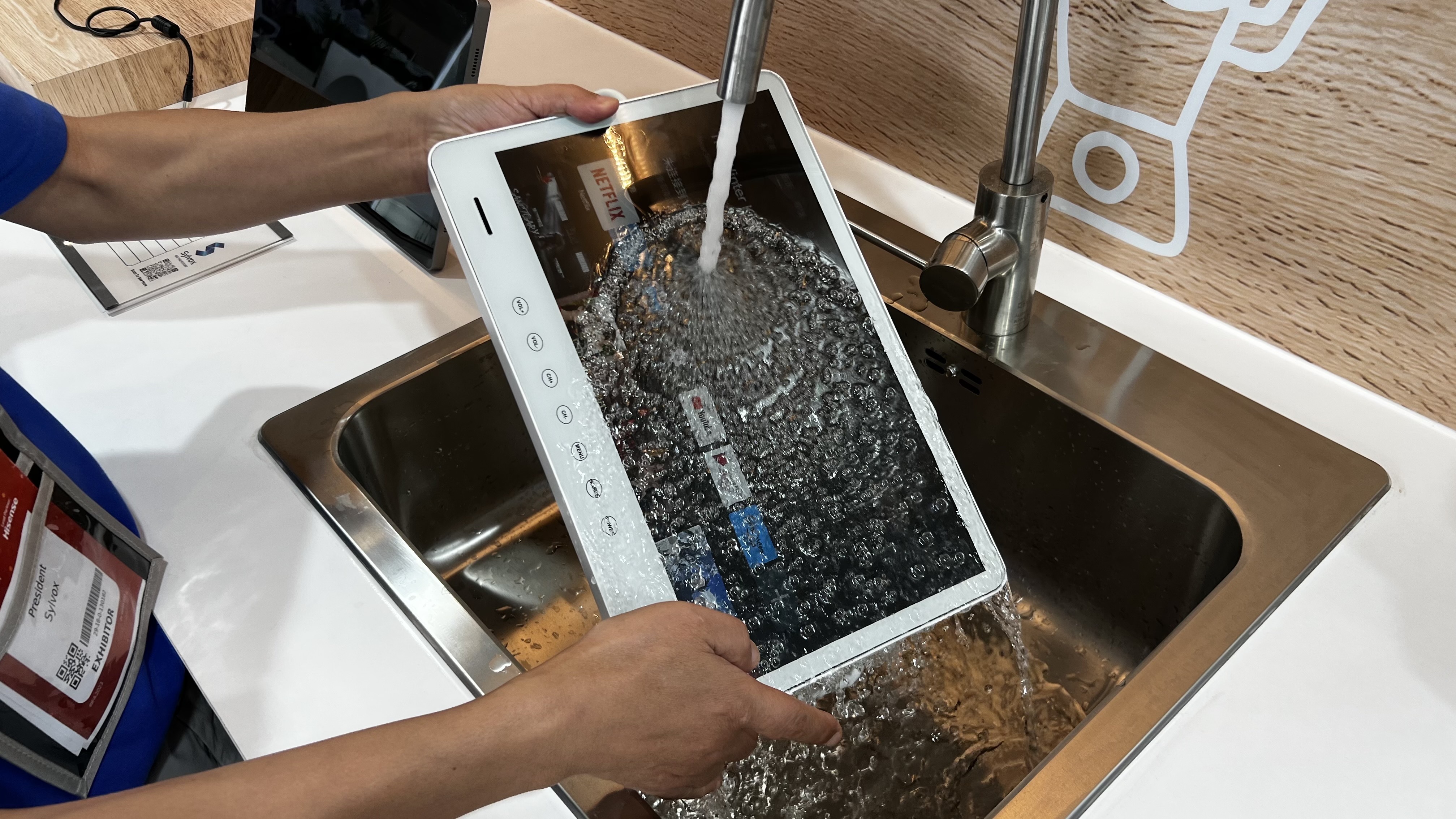 Another eccentric 'TV' discovery
If you like the idea of LG's suitcase TV (scroll down) for camping trips, then you'll probably like this one, too.
This is Sylvox's waterproof, floating portable "TV". Really, it's a big 15-inch Android tablet, but with a chunky stand so you can angle it however you want, and a focus on video and sound.
But it could be just what your kitchen/bath/pool is missing.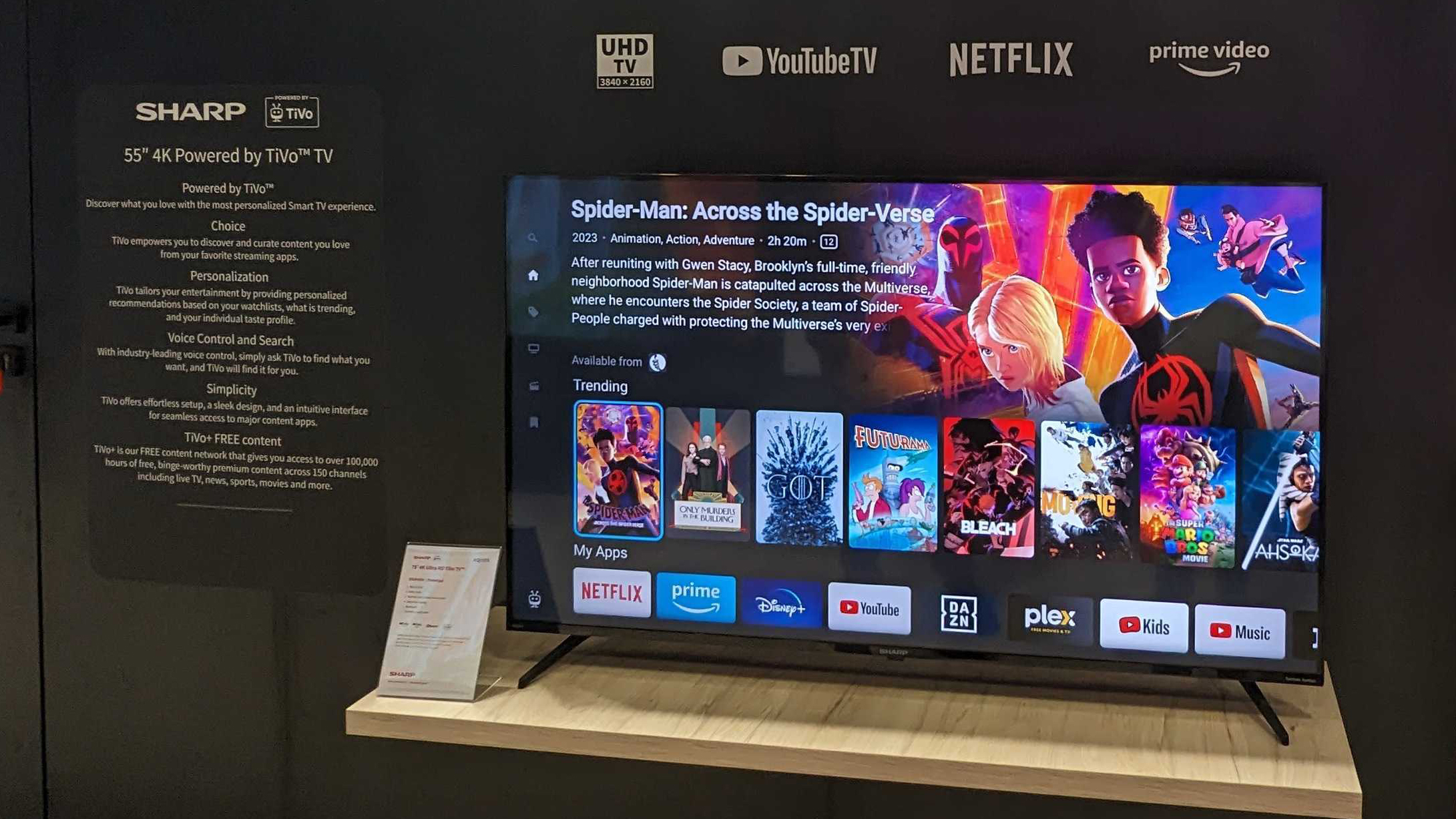 First look: the new TiVo OS for Sharp TVs
We recently heard that TiVo (yes, the old DVR tech from almost 25 years ago) will be coming to Sharp TVs in 2024 – and we've just had our first peek at the Roku and Fire TV rival at IFA 2023.
Overall, we're impressed with how clean it looks and smoothly it runs. The menu layout is easy to navigate and it's a content first platform; when you boot the TV up you'll be presented with a selection of shows and films that TiVo thinks you'll love based on your habits (and using the settings you can restrict these suggestions to just the best TV streaming services you subscribe to).T
The stand-out feature though is its voice search function that can help you find the films and TV you're after at the push of a button. There's the basic command of "show me films starring Arnold Schwarzenegger" to get a up a full list, but with a follow-up request of "only films from the 90s" your selection will be trimmed down further.
If you really want to get into the movie-watching mood you can instead put on your best Arnie impression and search with "hasta la vista baby" to jump straight to Terminator 2. We expect that last search option will only be possible for iconic lines – if you start quoting your favorite indie film, we expect TiVo won't find what you're looking for – but it could be a handy tool if you can't quite put your finger on the show or movie you're looking for.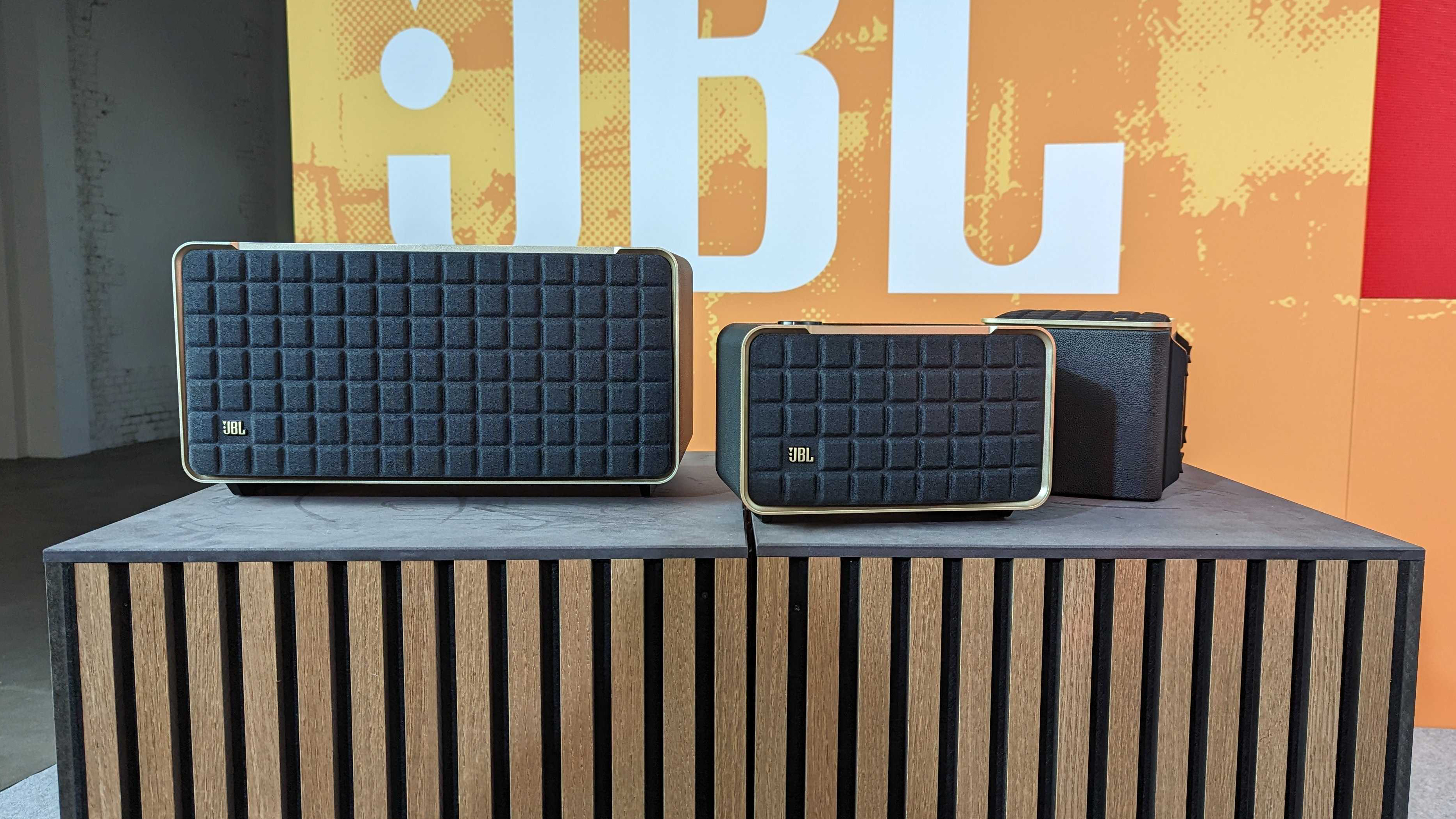 Ears-on with the JBL Authentics speakers
Last night during the Club JBL press conference, senior staff writer Hamish Hector got some brief hands-on time with the "new-stalgic" Authentics speaker range from JBL and Harmon.
He reckons the audio devices look superb – invoking a classic 70s vibe of JBL's L 100 speaker – and they pack in some impressive sonic tech with Dolby Atmos surround sound support and wi-fi connectivity. But how do they sound in practice? Based on his experience so far, all three Authentics speakers – the Authentics 200, Authentics 300, and Authetics 500 – deliver solid performances, though there is a stark contrast between the cheapest 200 and the most expensive 500; most notably in the bass department.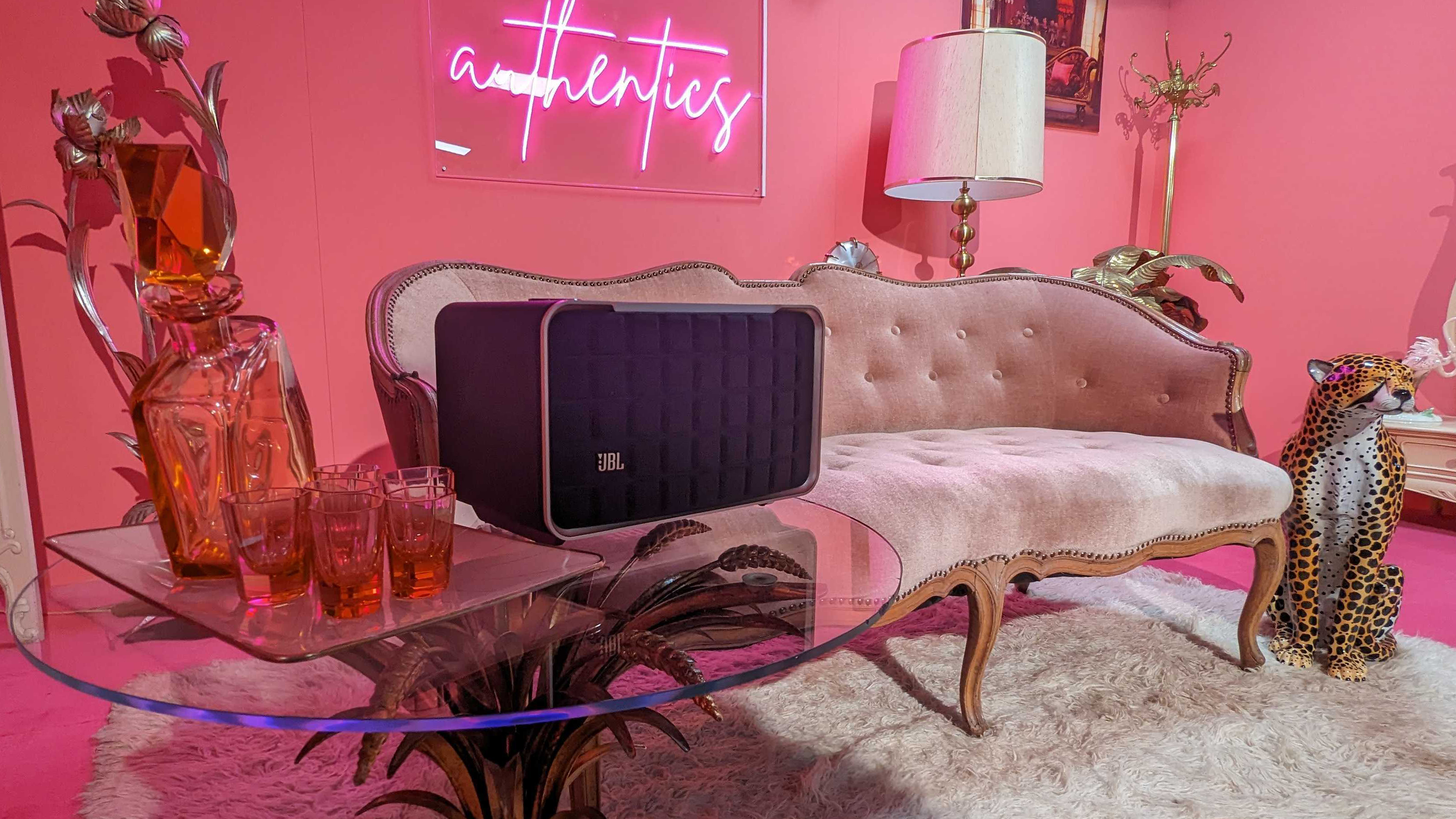 The mid-to-high range tones comes across crystal clear, but the Authentics 200 didn't provide enough oomph to the track's deep notes. The Authentics 500, on the other hand, had a thumping bass line that you could feel resonating in your chest at even moderate volumes – exactly what we'd expect from a high-end speaker.
It's worth noting that we only had about 10 minutes with the speakers combined, and we weren't able to tweak their EQ settings or listen to the range of music we'd usually test speakers with. As such, it could be that the Authetics 200 can deliver a more dynamic baseline, it just wasn't optimized for that in our demo.
Until we and other reviewers can properly test the speakers out we'd recommend checking out the Authentics 200 or 300 ahead of their September 15 release date, if bass isn't a priority for you. Otherwise you might want to splash out on the Authentics 500 (which comes in at £579.99 / €629.99) or hold off altogether until the full reviews are in.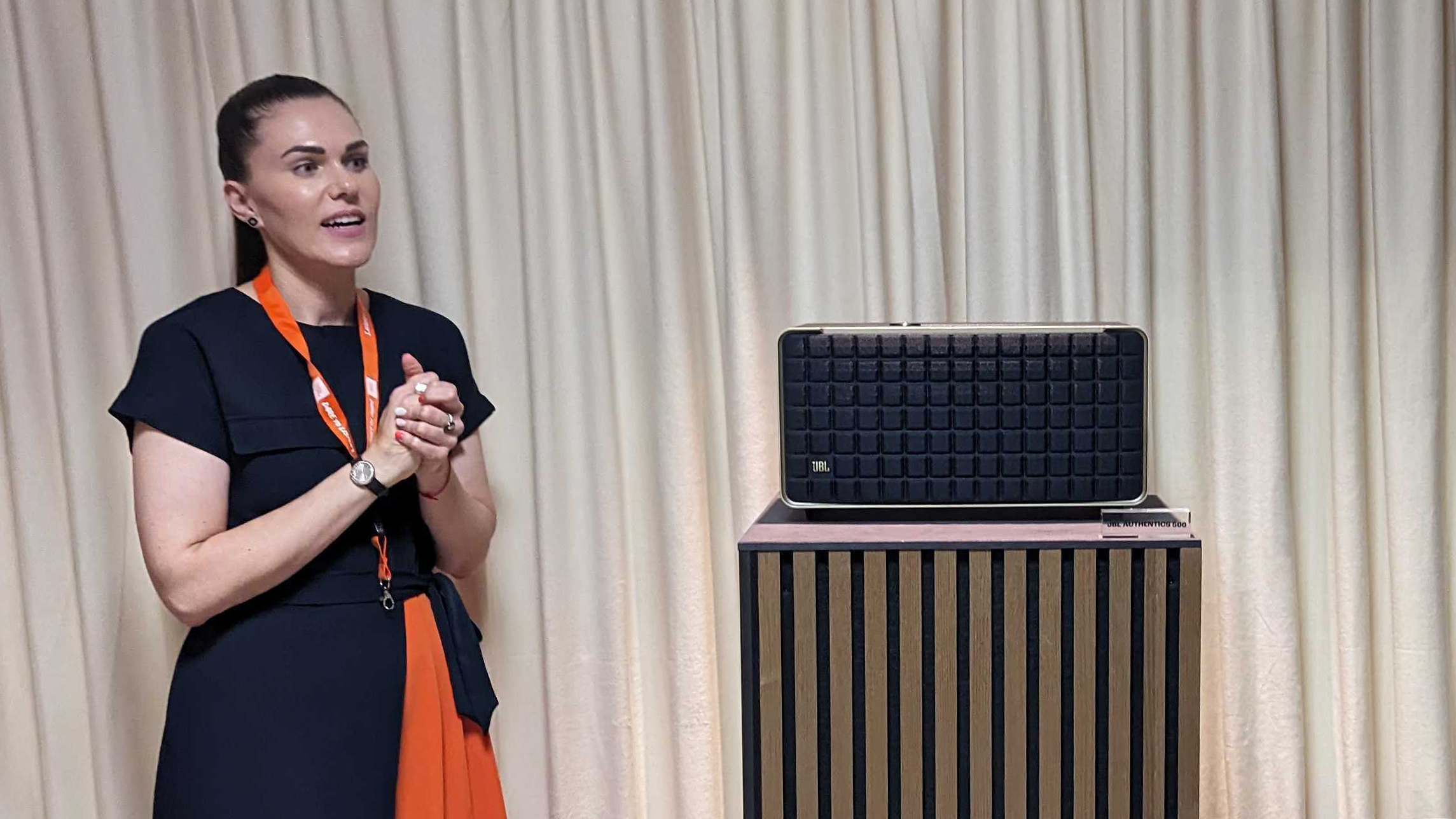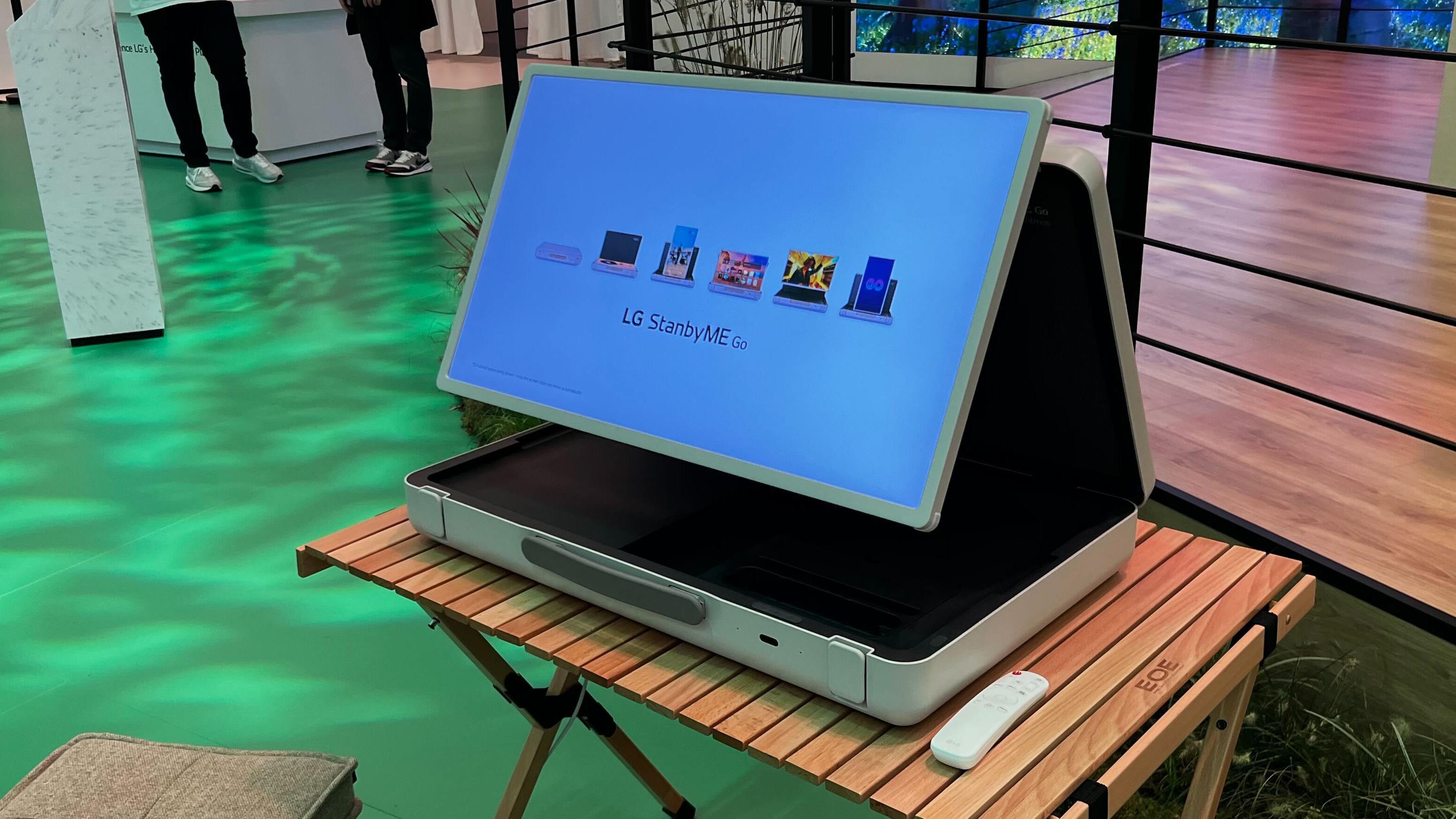 LG has packed its suitcase TV for IFA
We've seen plenty of pictures of LG's StanbyME Go suitcase TV before, but now we've finally seen one in person at IFA 2023 (above and below).
Our early verdict? All the hinges feel very solid, and it's quite a premium-feeling case. The LCD TV itself is… well, it's not up there with the LG C3 OLED, let's just say. But then, you can't just grab the C3 for a bit of Netflix on the balcony, can you?
Thankfully, the StanbyME Go is now going to get a global release, starting in the US right now with the UK and other key European countries getting it from next month (no Australian date has been confirmed yet, sadly).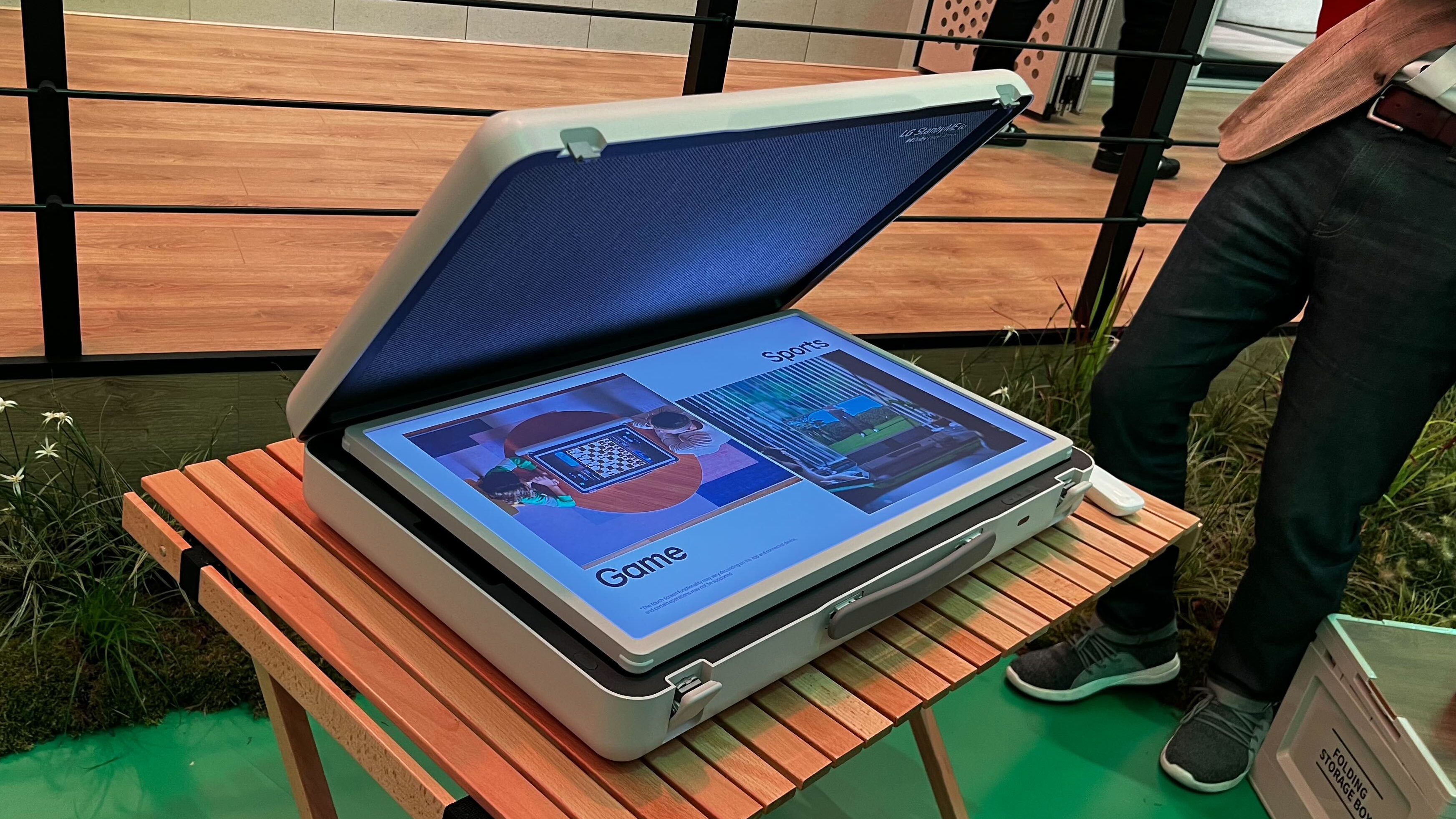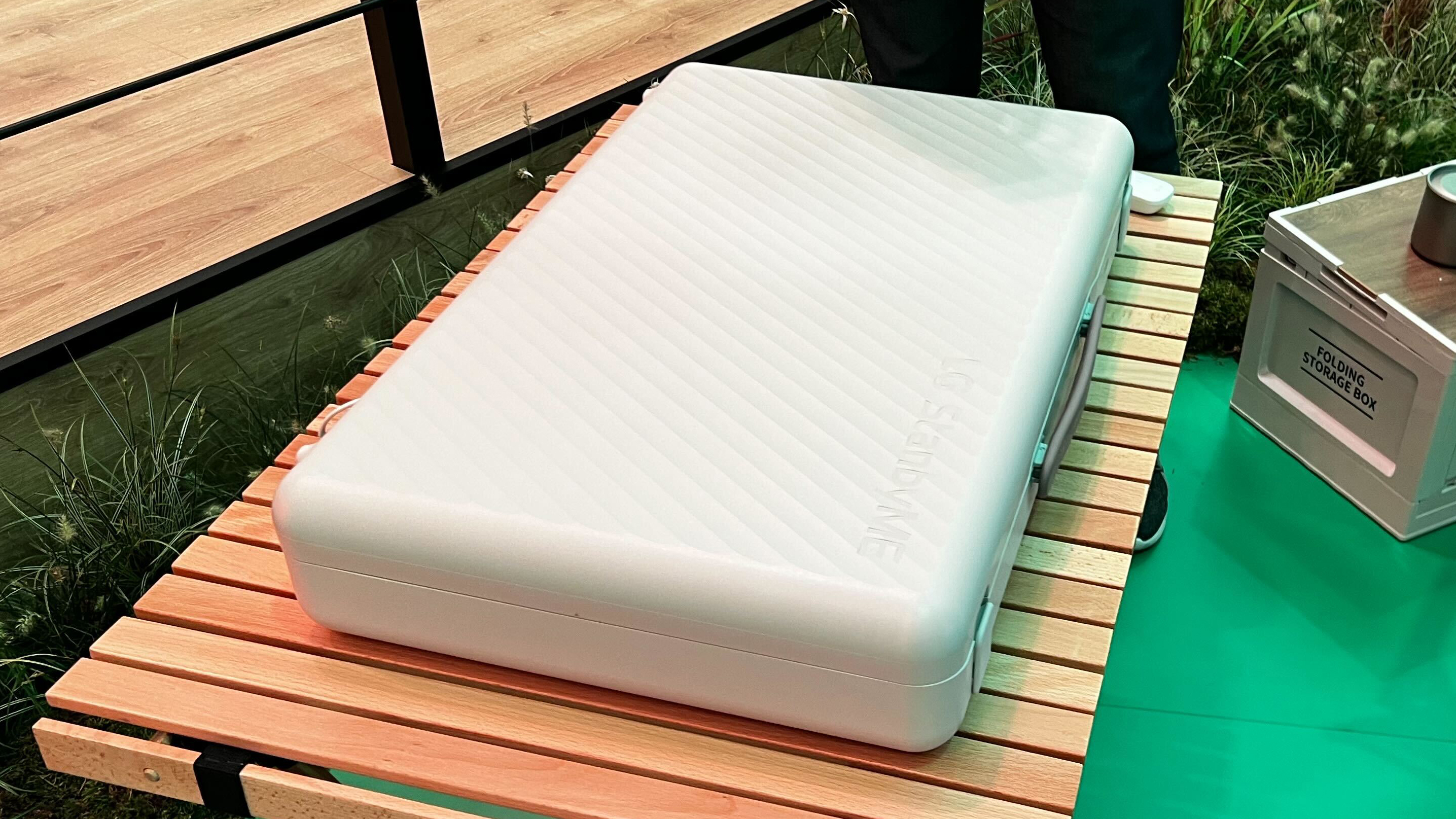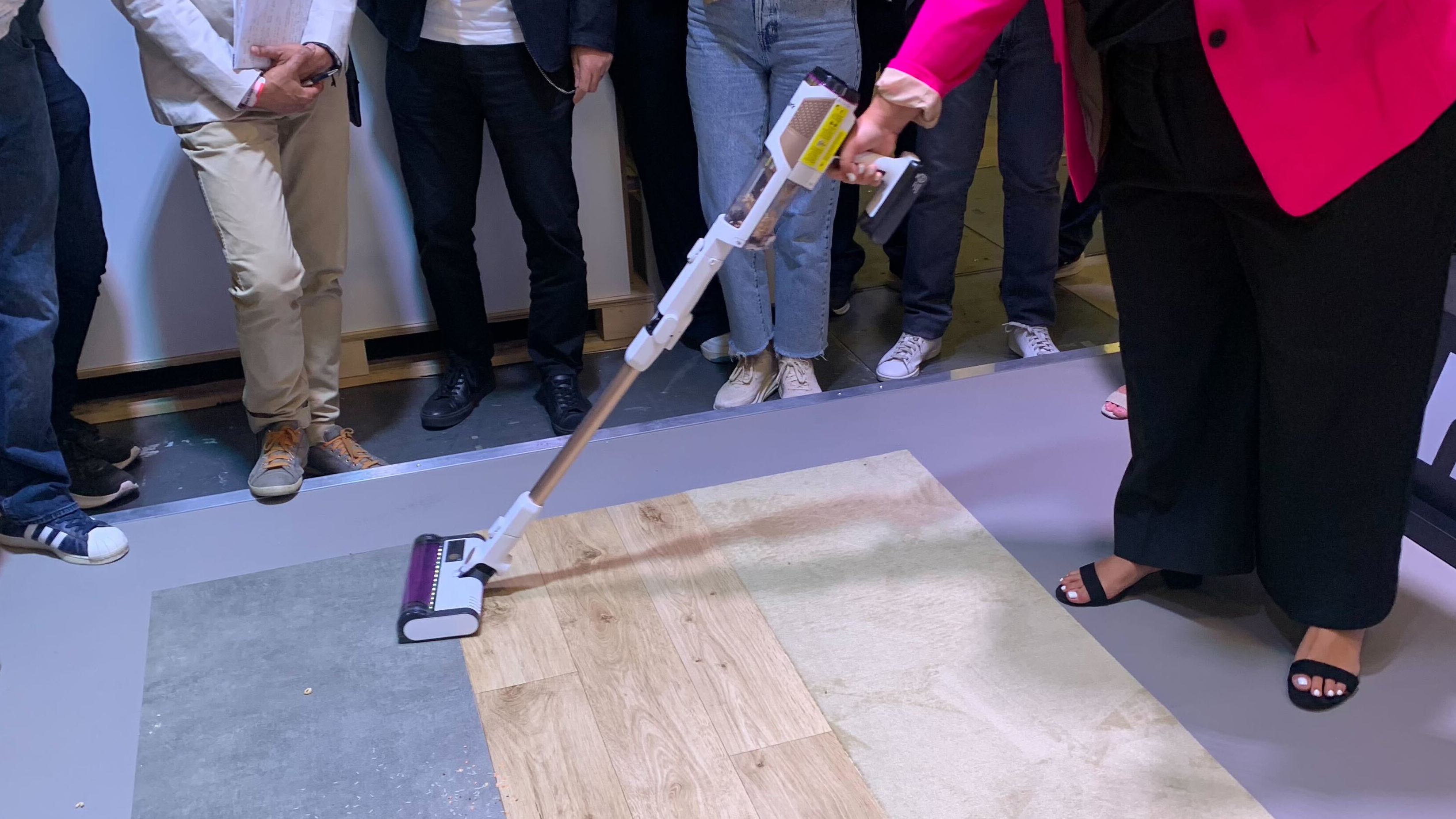 SharkNinja attacks IFA with stealthy cleaning tech
SharkNinja has hit IFA hard and fast with a new beauty device as well as some exciting cleaning and kitchen appliances. Most exciting was the announcement of its new Shark Detect Pro vacuum (above), a highly intelligent, anti-allergenic vacuum that can automatically empty into its dock after use.
Having briefly tested it, we're really impressed by how lightweight and powerful it is, though the canister is pretty small and would need to be docked and emptied a few times for larger homes. Let's just say we're not volunteering to clean the whole of IFA with it.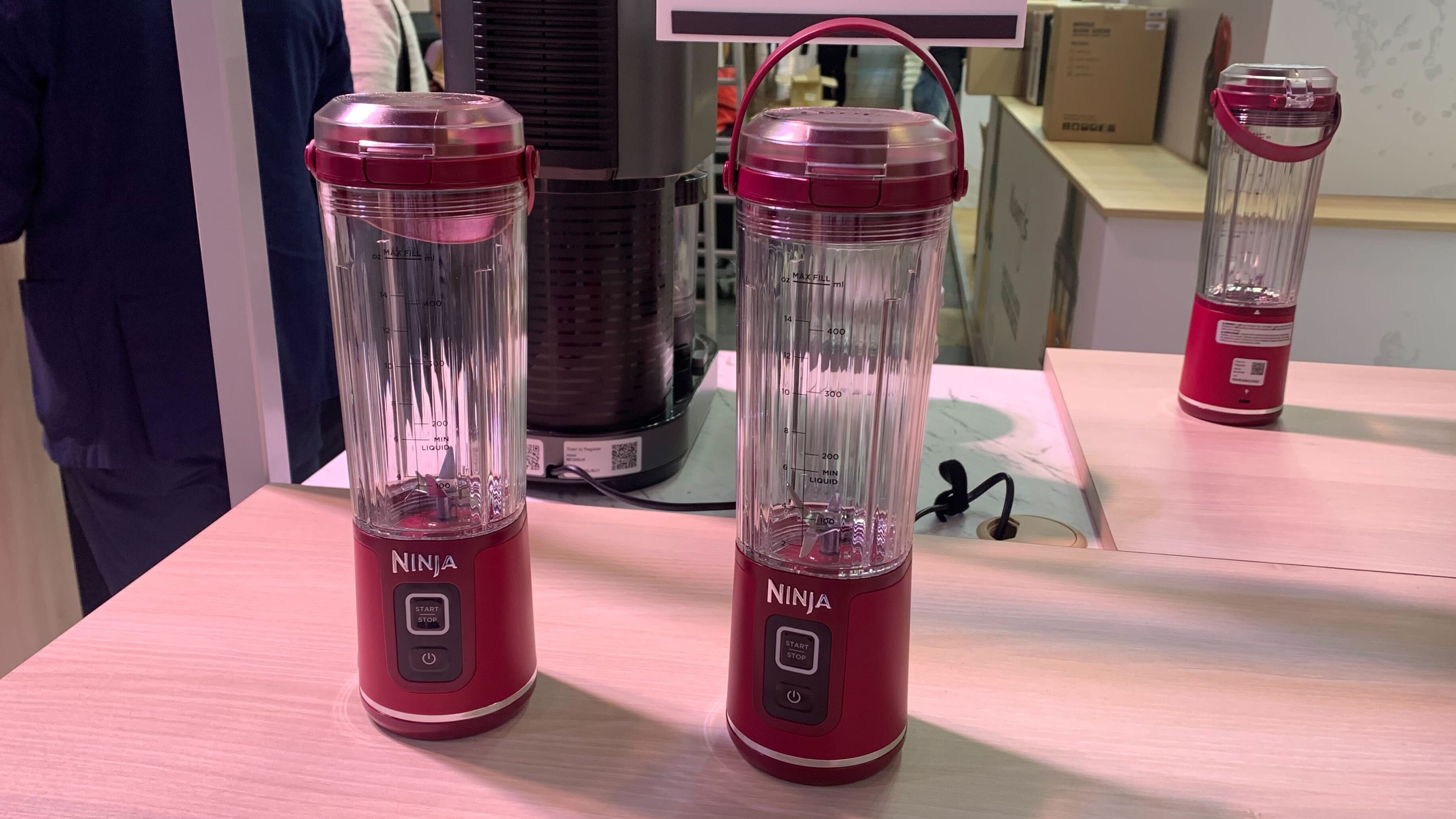 Elsewhere, SharkNinja has also announced its first cordless portable blender (the Ninja Blast, above), the Ninja Woodfire Outdoor Oven and a new larger Ninja Woodfire Electric BBQ Grill. There's also the new Shark SpeedStyle (below) which it calls a "high-velocity hair dryer and RapidGloss Finisher". That sounds like a slightly aggressive billing for a hair dryer, but we're interested to test out its glossiness claims soon.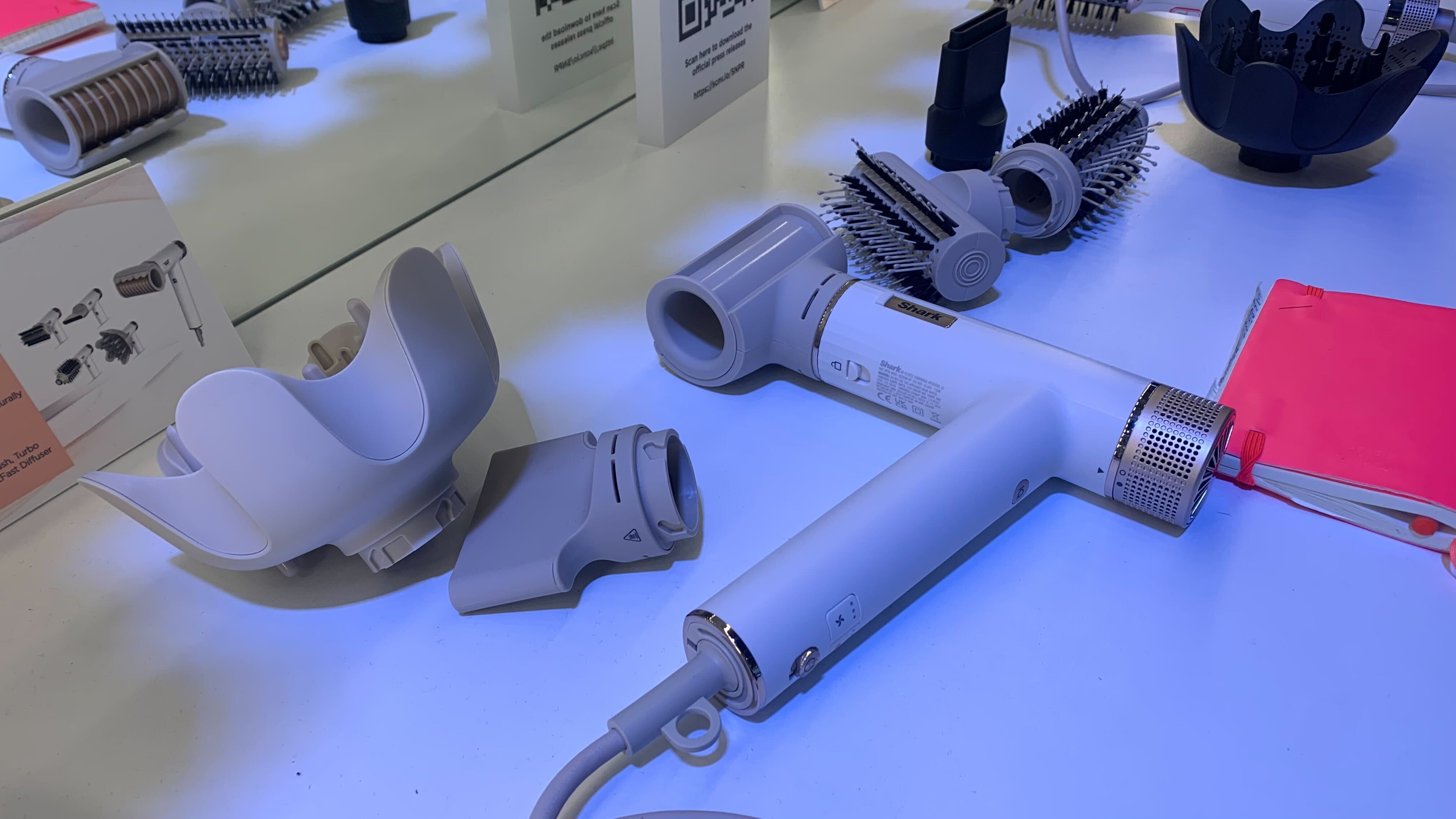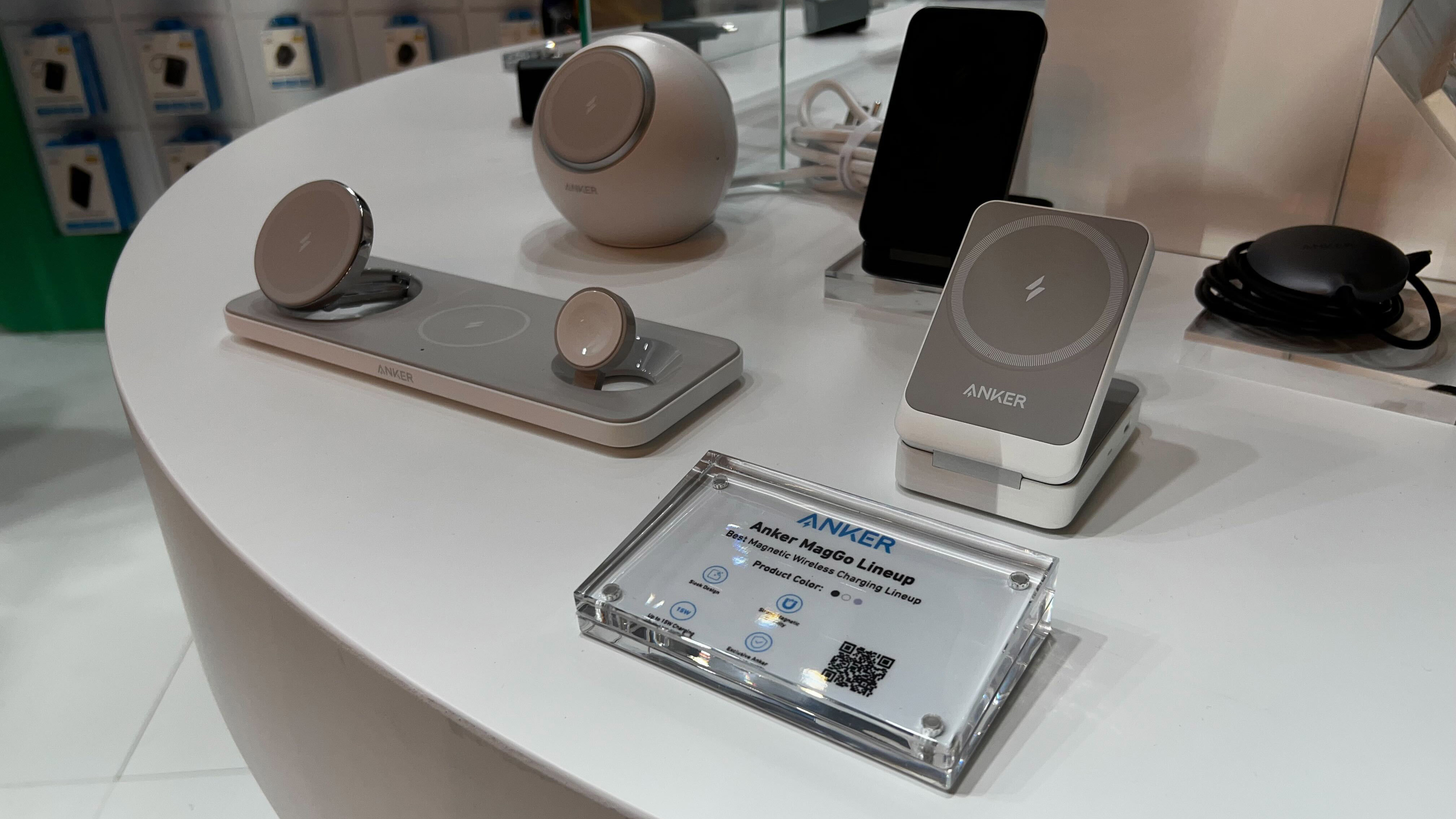 Anker has some new mobile chargers – for your iPhone 15
Anker has established itself as the go-to name for mobile batteries – and even giant battery packs for your house – and it's been showing off some new charging solutions at IFA 2023.
Its new MagGo range works with MagSafe or the new faster Qi 2.0 15W system, and will be available to buy this winter (or sometime after October, if you're in the southern hemisphere).
Anker also has two new mini power banks with USB-C cables built-in (below), which are unsubtly targeted at the iPhone 15 – particularly as Anker's European product manager made a point to tell us it's not introducing any new Lightning products this year.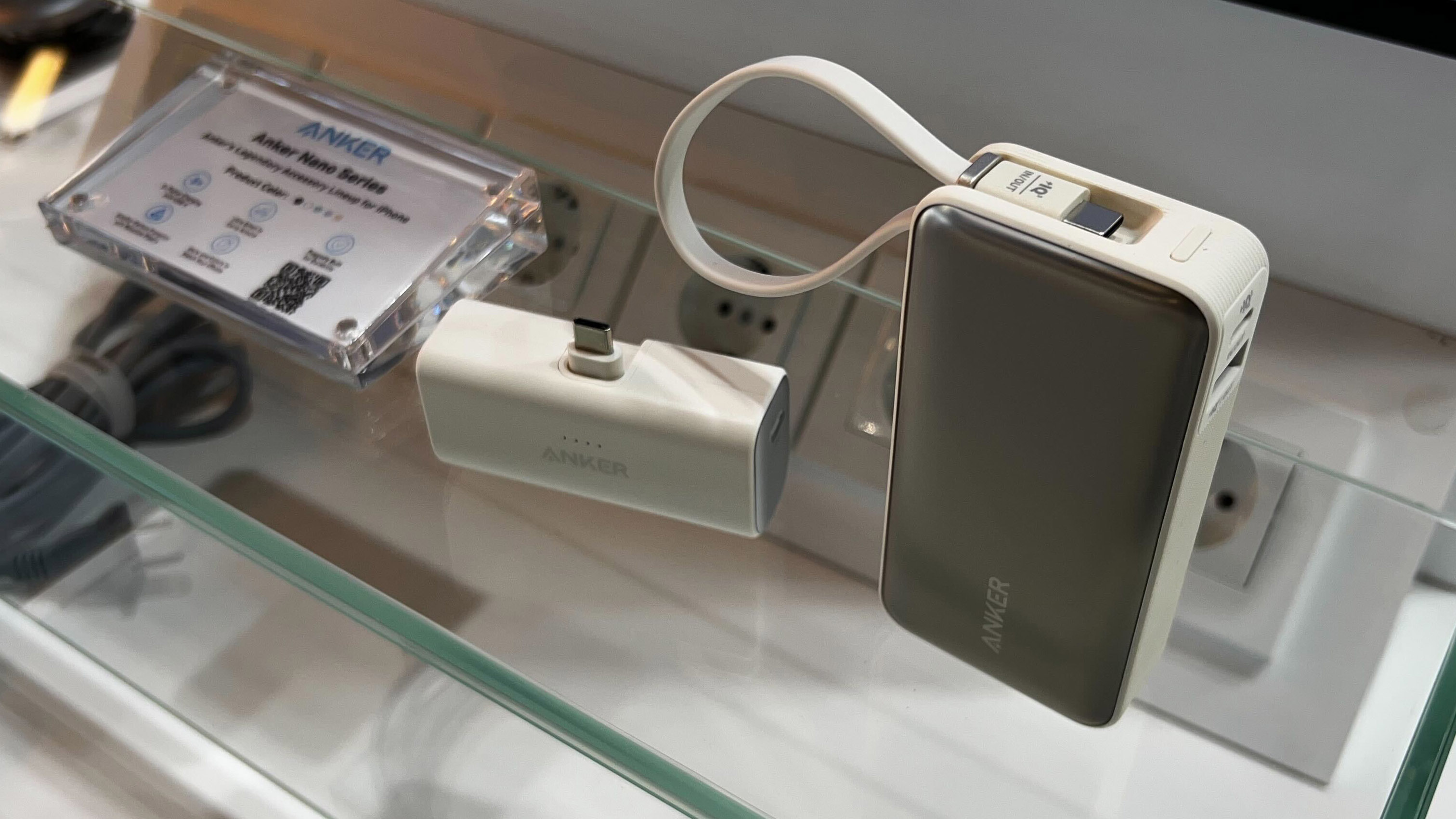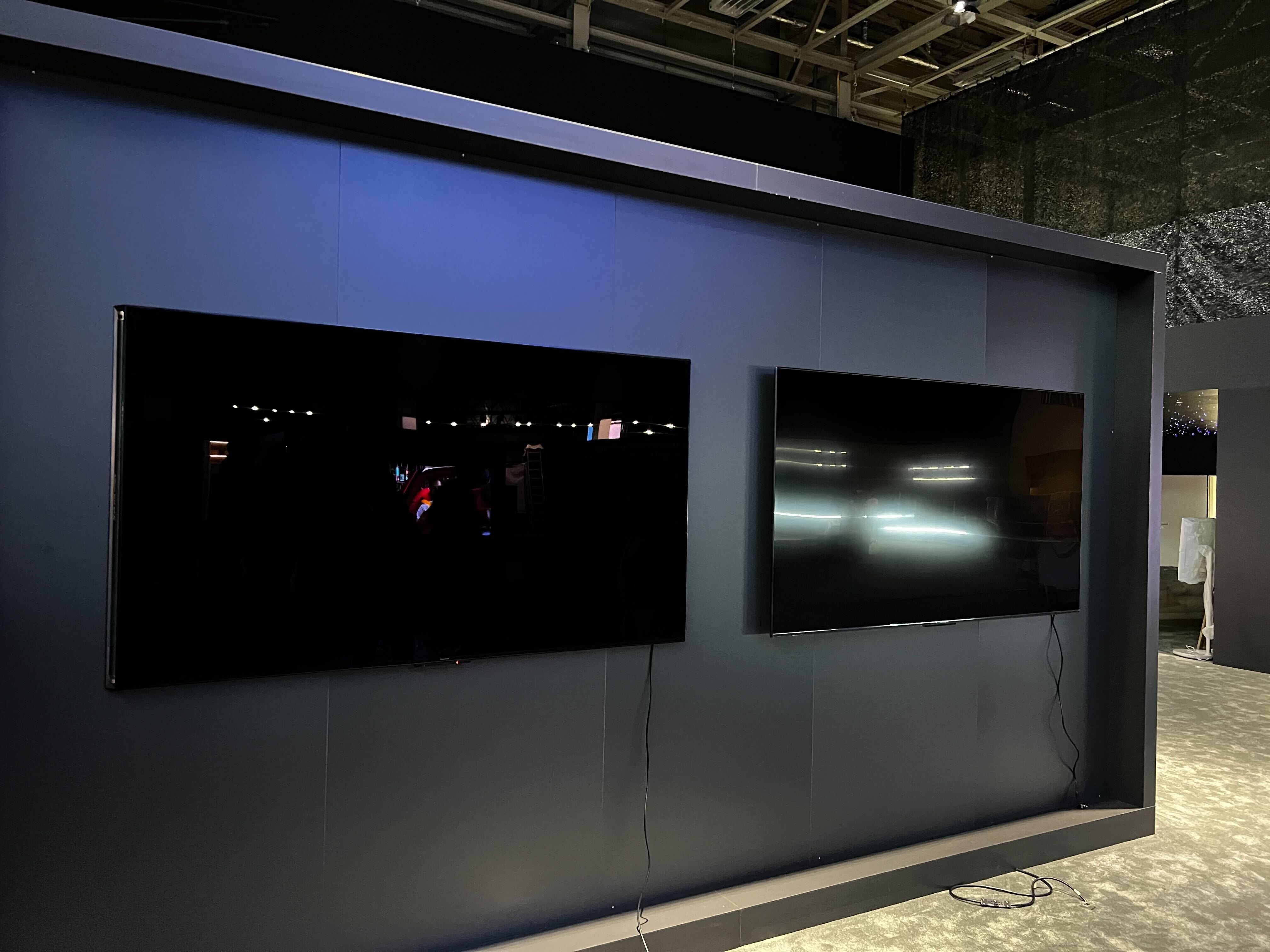 Hisense shows off a bright idea for daytime TV fans
Hisense is showing the anti-reflective tech that will go into next year's flagship UXN TV. The TV on the left (above) is a prototype with the new screen, while the one on the right is Hisense's current flagship TV.
We reckon this is going to make a huge difference to daytime viewing – so that's particularly big news for fans of Judge Judy and The Price is Right. Below, you can see the prototype TV in action – we'll bring you more info as we get it.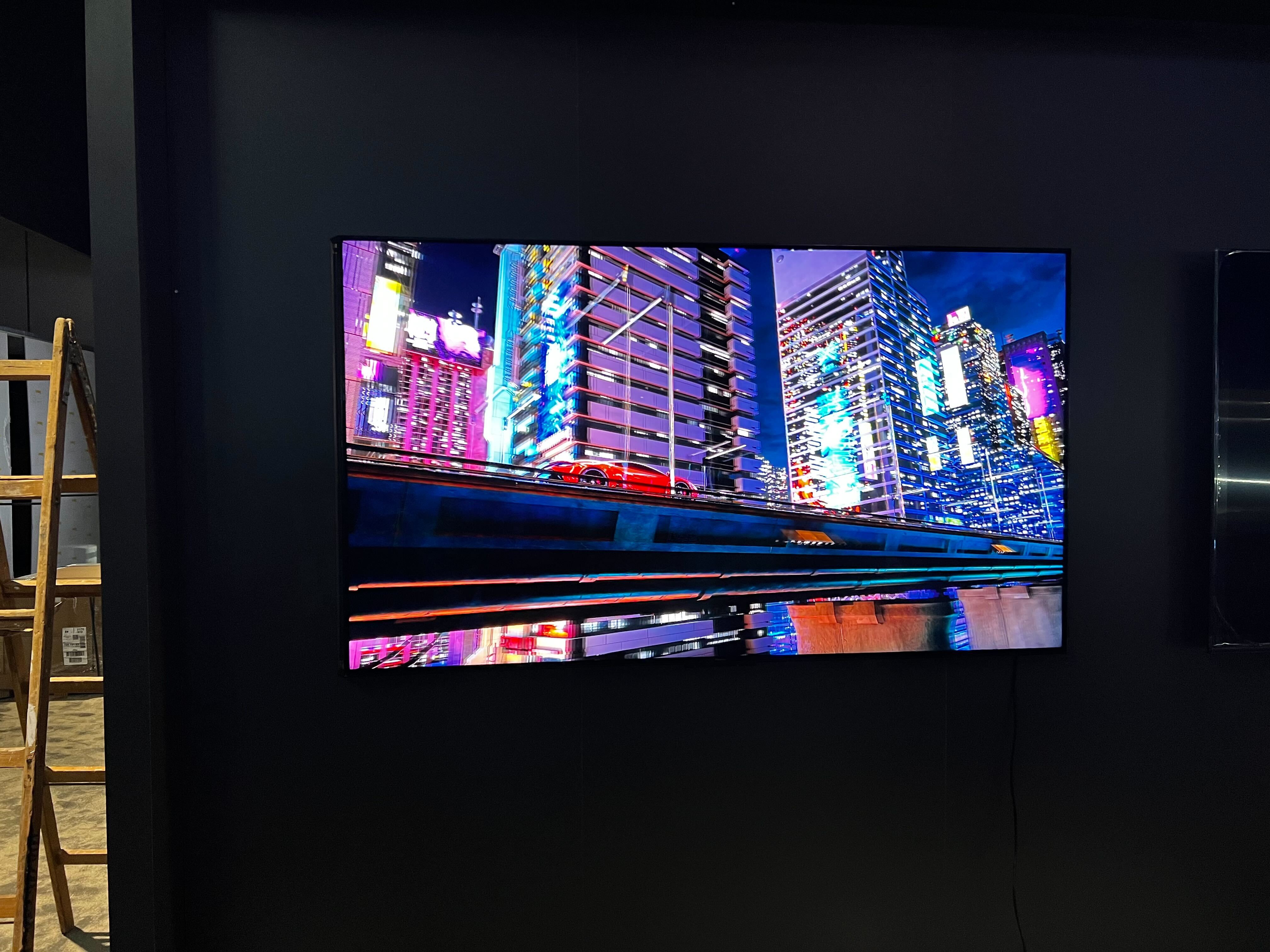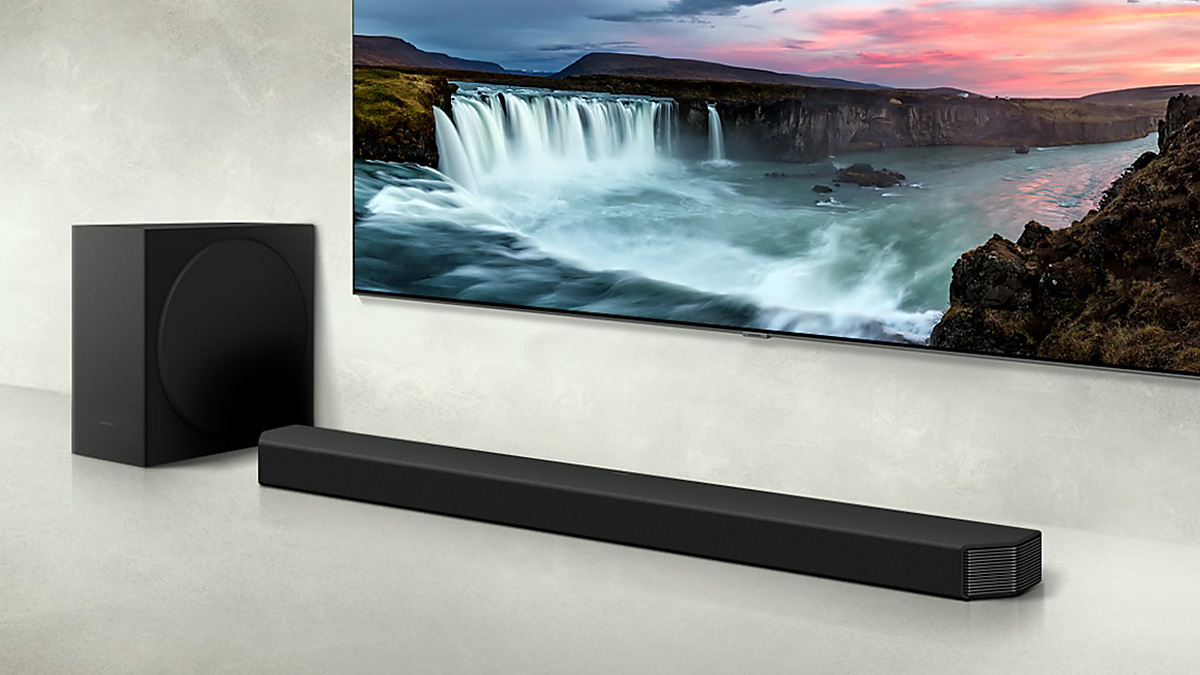 Next-gen Bluetooth is here – for Samsung tech
Here's a big piece of IFA 2023 news that's flown a little under the radar – Samsung has announced that its much-anticipated Auracast tech (a new Bluetooth feature) is coming to some of the best Samsung TVs and its Samsung Galaxy Buds2 Pro earphones.
Rather than pairing with a single device, Auracast creates a kind of audio hotspot that means audio can be broadcast to an unlimited number of receivers, like earbuds and headphones. That means your TV, for example, can connect to multiple pairs of Bluetooth 5.2 earbuds.
That's just the start of Auracast's benefits, which you can read more about in our story about the game-changing, Apple-rivaling new feature. With Samsung becoming the first major TV brand to add the tech to its TVs, expect more to follow suit.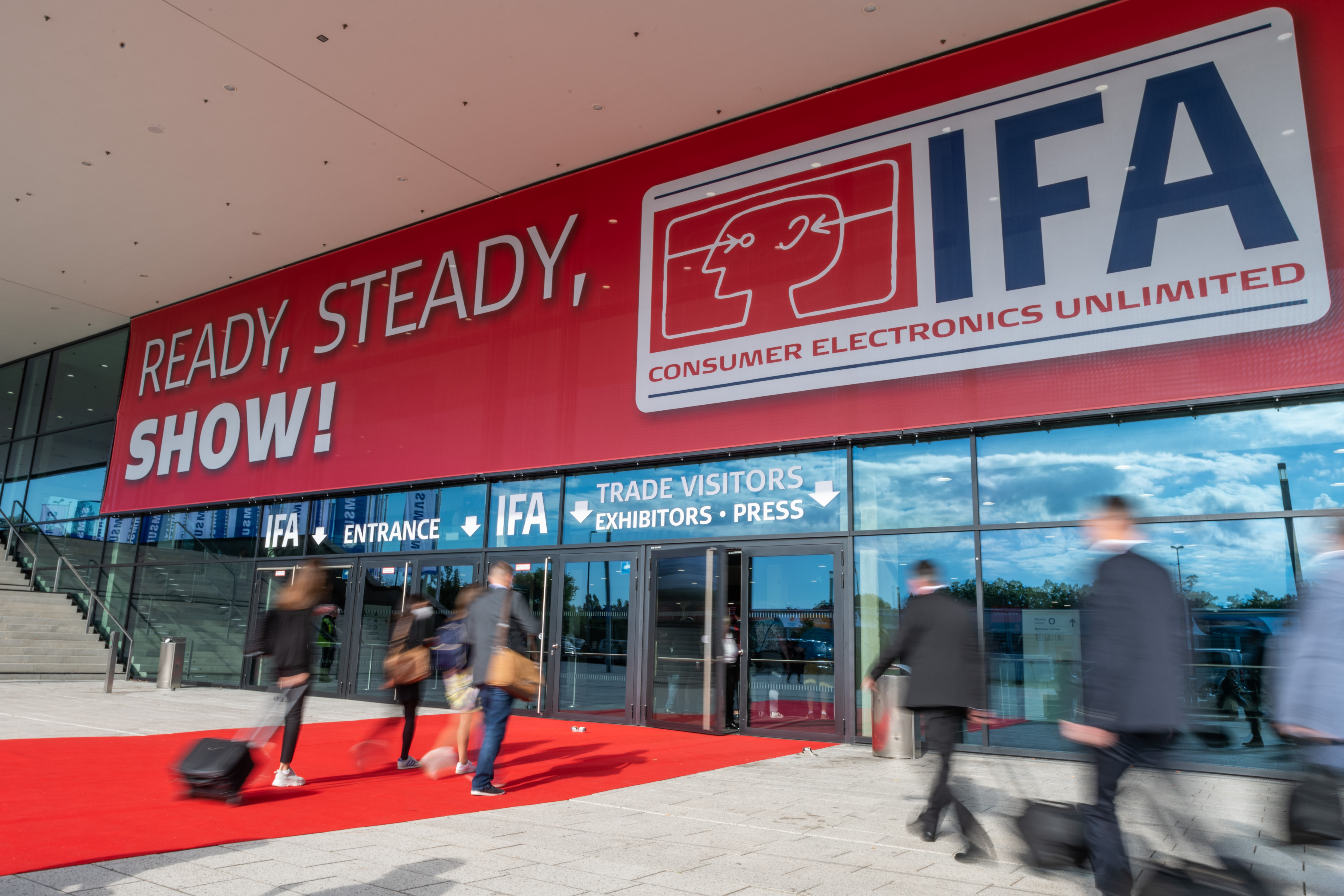 Welcome to IFA 2023
The starting gun has fired on IFA 2023 (for the press and media, at least) and the TechRadar team is currently tearing around the Messe Berlin exhibition centre in search of the most interesting tech stories this year's show has to offer.
We've already seen some big announcements from Samsung, Sennheiser, JBL, Anker and more – and some other big tech brands (like Philips Hue) have also decided to make some big announcements, despite not actually being at the show.
We'll be rounding up all of the news on those, plus the more esoteric and eccentric tech at IFA 2023, in this regularly updated liveblog. So stay tuned for a deep dive into Europe's biggest tech show…
[ For more curated tech news, check out the main news page here]
The post IFA 2023 live: all of the latest news from Samsung, LG, Philips Hue and more first appeared on www.techradar.com