From www.techradar.com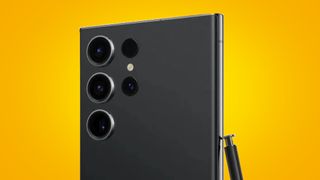 (Image credit: Future / Samsung)
The Samsung Galaxy S24 line is tipped to release in January next year, and we're beginning to learn more about just how powerful these new phones could be.
As spotted by SamMobile, Geekbench listings for Korean variants of the Galaxy S24 and and Galaxy S24 Ultra reveal impressive benchmark scores for both phones, with the latter seemingly boasting power credentials to rival Apple's iPhone 15 Pro Max.
Per the listing, Samsung's next flagship – which is expected to be powered by Qualcomm's newly announced Snapdragon 8 Gen 3 chipset – achieves a single-core score of 2,214 and a multi-core score of 6,744. For reference, in our own testing, the iPhone 15 Pro Max achieved benchmark scores of 2,935 and 7,207, respectively, while the Samsung Galaxy S23 Ultra achieved scores of 2,011 and 5,365, respectively.
In layman's terms, those figures mean that the Galaxy S24 Ultra will offer even faster processing speeds than its already powerful predecessor – which makes sense, given the objectively superior chipset tucked under its hood (the Galaxy S23 Ultra uses Qualcomm's Snapdragon 8 Gen 2 chipset).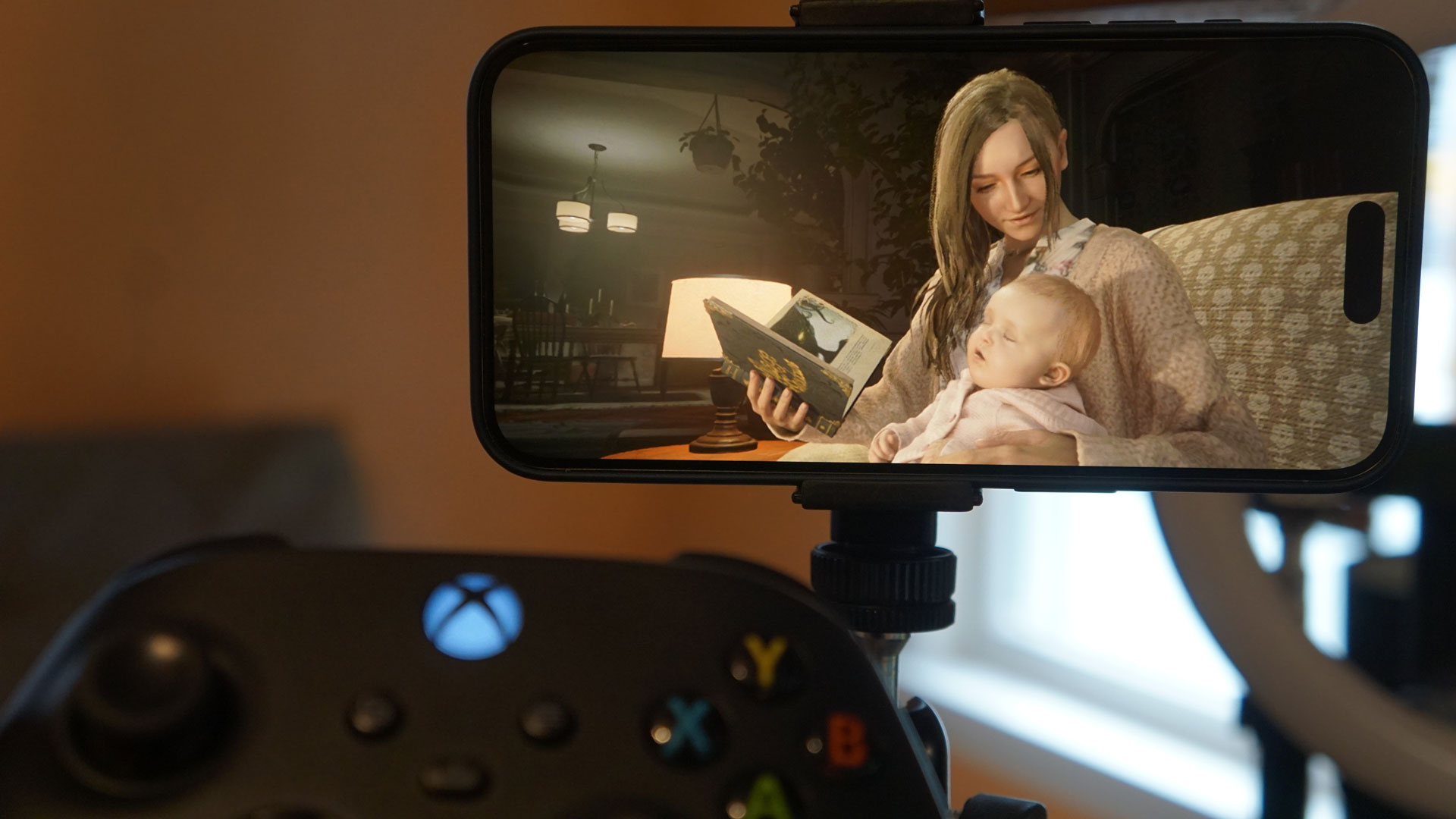 It seems as though Apple's latest flagship will still have the numerical edge when it comes to power, but the real-world performance differences between the Galaxy S24 Ultra and iPhone 15 Pro Max are likely to be negligible (both 6,744 and 7,207 are mightily impressive multi-core scores in their own right).
As for the standard Galaxy S24, the news is equally positive. Per the Geekbench listing, Samsung's next base model achieves a single-core of 2,051 and a multi-core score of 6,204. In our own testing, the Samsung Galaxy S23 achieved benchmark scores of 1,855 and 4,903, so it's safe to expect performance improvements from the former phone, too.
That said, we're fairly certain that Samsung's chipset offering won't be consistent across the Galaxy S24 range. While every Galaxy S24 Ultra model, regardless of region, is expected to use Qualcomm's Snapdragon 8 Gen 3 chipset, rumors suggest that certain standard Galaxy S23 models – presumably those sold in Europe – will be fitted with Samsung's own Exynos 2400 chips.
Though undeniably powerful, Samsung's Exynos chipsets are known for being weaker than their Qualcomm counterparts, meaning those in affected regions may have to settle for a slightly less powerful version of the Galaxy S24 come January next year.
Standard model, standard upgrades?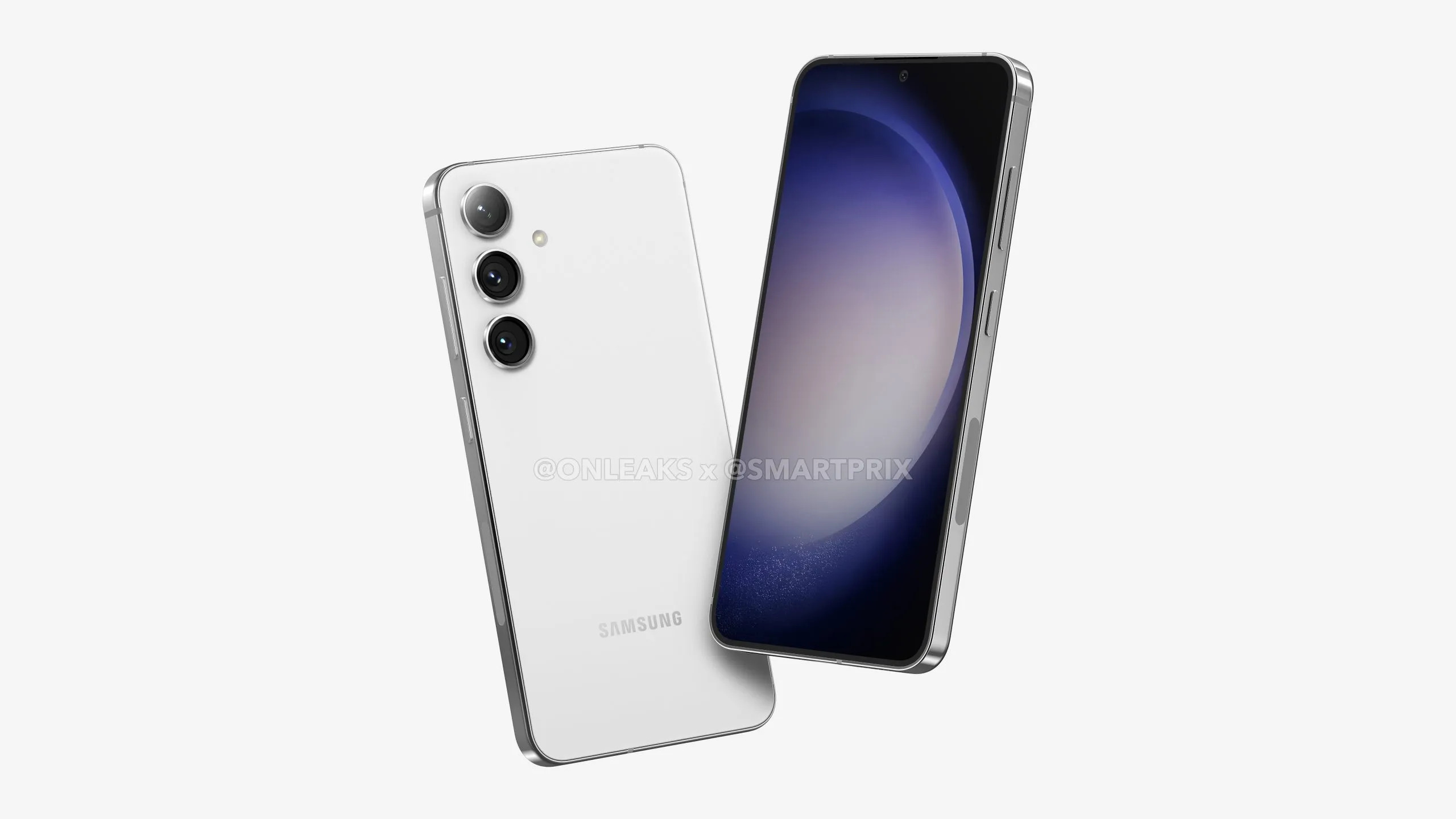 As for what else we've heard about the Galaxy S24 line, it's thought that the standard model will arrive boasting flatter sides and markedly thinner bezels than its predecessor, while its display could also be taller and narrower (at 6.17 inches, up from 6.1 inches on the Galaxy S23). Leaked renders (above) show these design changes in action.
Other rumors suggest that the S24's three rear cameras will be arranged in the same way as they are on the Galaxy S23, and the cameras themselves could remain unchanged, too: expect a 50MP wide lens, a 12MP ultra-wide lens, and a 10MP f/2.4 telephoto lens (with 3x optical zoom).
On the colors front, serial Samsung leaker Ross Young claims that the Galaxy S24 and Samsung Galaxy S24 Ultra will debut in four colors: Black, Gray, Violet and Yellow. As with the Samsung Galaxy S23, it's likely that Samsung will make additional color options available through Samsung.com, though there's no word on what those colors might be just yet.
You might also like
[ For more curated Samsung news, check out the main news page here]
The post Leaked Galaxy S24 Ultra benchmark scores tease an iPhone 15 Pro-rivaling powerhouse first appeared on www.techradar.com