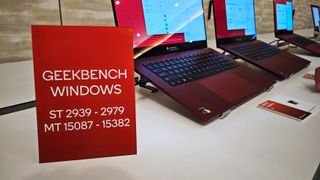 Snapdragon X Elite reference design laptops running Geekbench in real-time. (Image credit: Future)
What you need to know
Qualcomm recently announced its Snapdragon X Elite platform built on the Oryon processor with 12 cores, peaking up to 4.3GHz, while using 1/3 the power of Intel's current best laptop CPU.
During the Snapdragon Summit, a live benchmarking session on two differently configured reference design laptops demonstrated how powerful the chips are.
The Snapdragon X Elite at 80w (peak) easily beats the Apple MacBook Pro 13" with an M2 processor and Razer's Blade 15 (2023).
The Snapdragon X Elite will be featured in Windows laptops starting mid-2024.
---
Qualcomm caused quite a stir last week with its long-awaited announcement of its Snapdragon X Elite platform based on its new Oryon CPU, creating what some are calling the "Apple Mac Moment" for Windows. That CPU is built by the same engineers who designed Apple's A-series processors, which later scaled up to the M-series found in its laptops. So, perhaps it is no surprise that Oryon can beat Apple (at least where they are today).
During Qualcomm's keynote, the company went on stage with some fancy graphs and a few handpicked benchmarks, putting it up against Intel's best 13th-generation Core laptop CPUs and Apple's M2 (and even M2 Max in one scenario). Of course, some questioned the numbers and claims, as even Qualcomm admitted it overachieved when it came to its original goals with Oryon.
Well, Qualcomm wasn't lying.
In a special benchmarking session for reporters, the company walked the press through all the benchmarks, expectations (ranges), and the exact configurations of the two reference-designed laptops used. More importantly, when we turned around, there were well over 20 Oryon-powered laptops with Geekbench 6, Cinebench 24, PCMark 10, Procyon AI, and 3Dmark WildLife Extreme and Aztec Ruins (pre-commercial builds).
While the press couldn't mess with the software, OS, and laptops, the benchmarking software was running live with as many multiple rounds as we wanted to witness. Reporters could also talk to the engineers while the benchmarks were running to ask any questions.
Snapdragon X Elite: Test configurations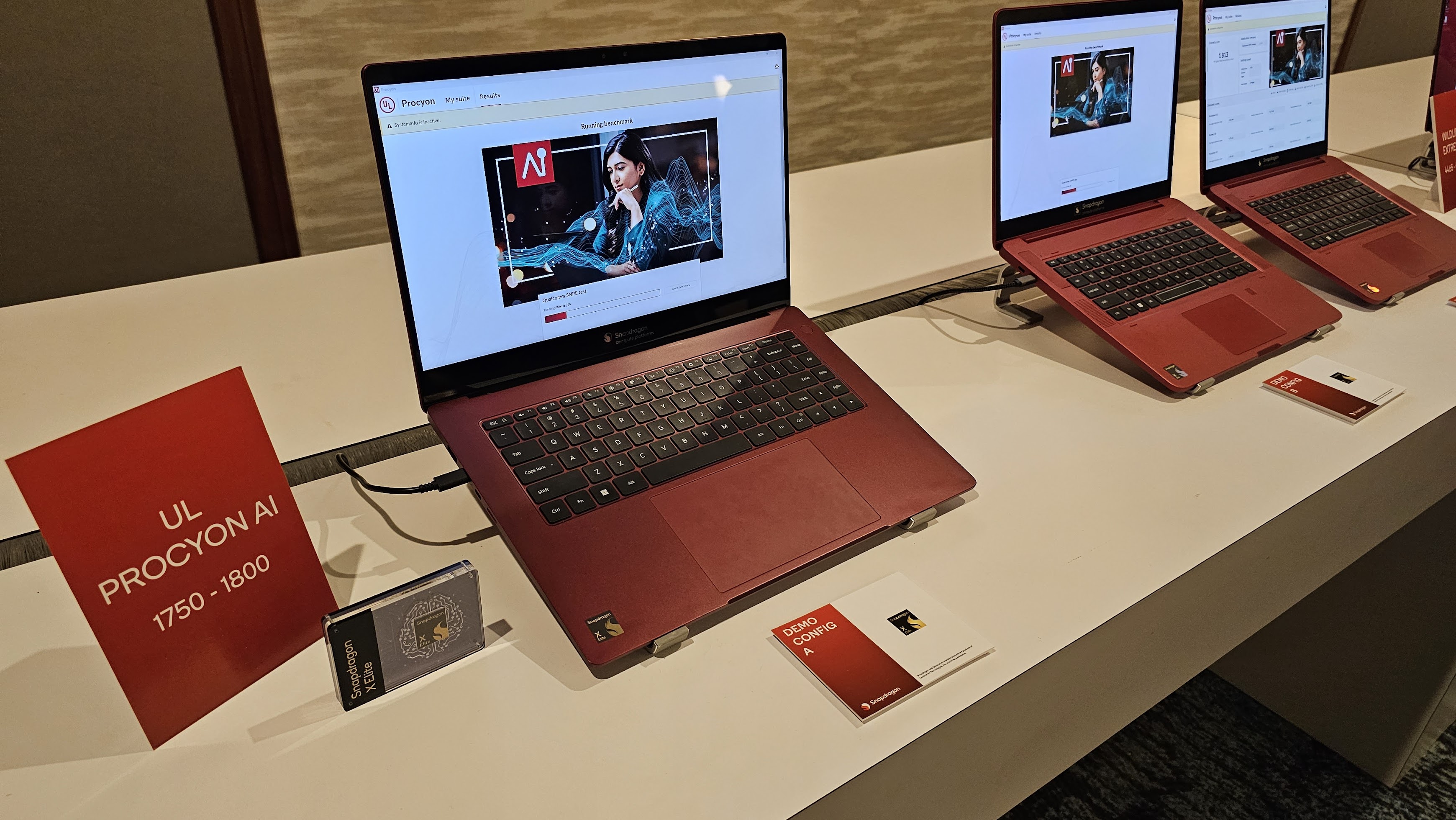 One key point that needs to be made about Snapdragon X Elite is while it is one platform with the Oryon processor, PC OEMs can configure the chip however they want. That means, unlike Intel and AMD, who have multiple SKUs for their mobile chips, e.g., Core i3, Core i5, and Core i7 along with U-, P-, H-, and HX-series, Qualcomm only has one SKU: Snapdragon X Elite. But, similar to Apple, that platform can range from low TDP (thermal design power; basically, how much wattage the chip draws) to very high, with or without fans.
To demonstrate this range (and not skew towards only the max configuration to tip the scales), Qualcomm had two configurations for benchmarking: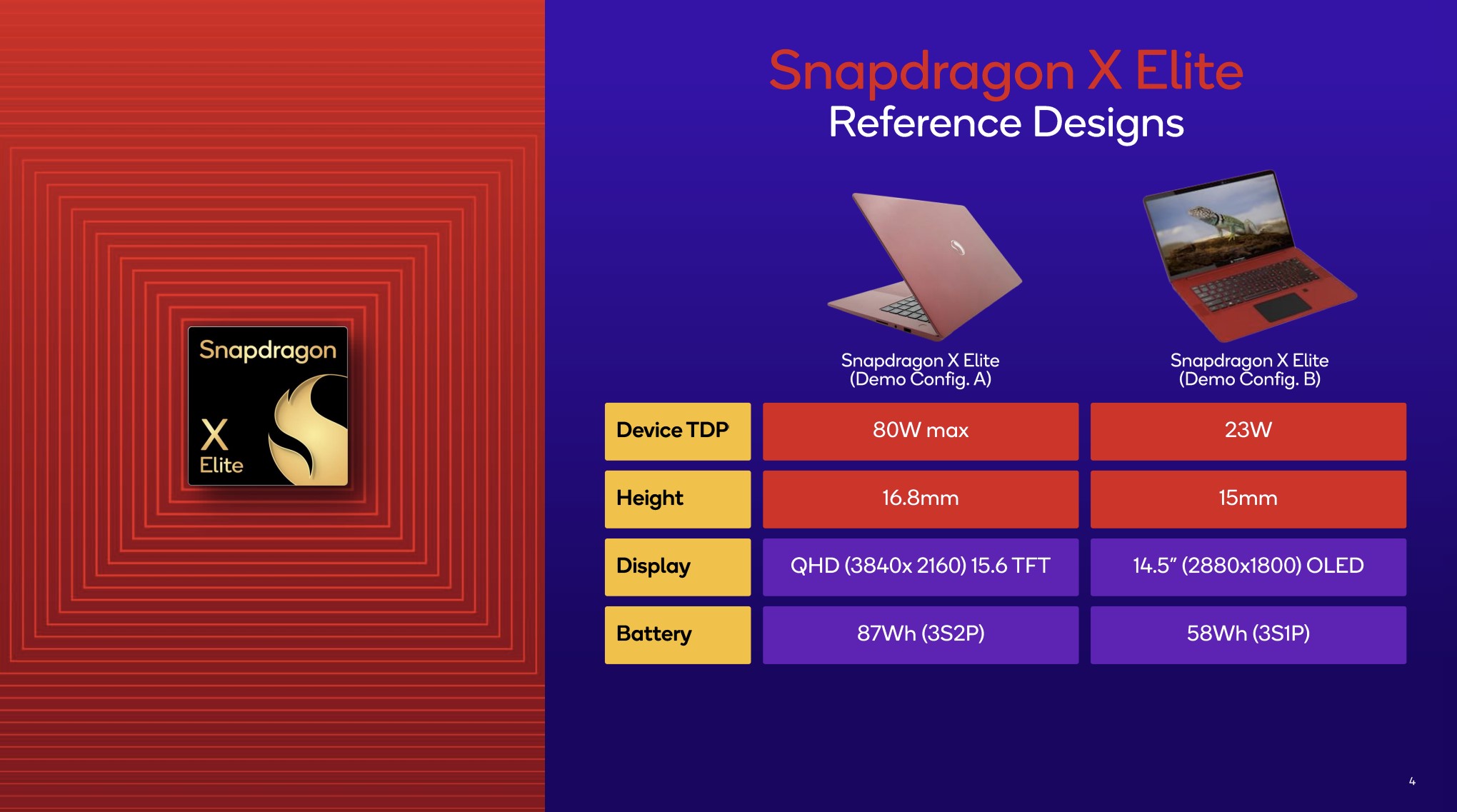 Configuration A: 80W max with fan. Single thread: 4.3GHz, Multithread: 3.8GHz
Configuration B: 23W with fan. Single thread: 4.0GHz, Multithread: 3.4GHz
Although configuration B did have a fan, the engineers told me at that TDP, it does not need one. Indeed, during the benchmarks, you never heard it come on. For configuration A, with a max TDP of 80 watts, the fan kicked in and was audible during peak performance.
This range of TDP configurations means a laptop maker can make something like a Surface Pro with no fan but still exceptional performance or go all-out with a 15" laptop huge battery, and push the TDP to the max, giving the most performance possible.
But make no mistake: Every Snapdragon X Elite laptop will perform slightly differently, and not all will hit those super-high benchmarks. Even so, as you'll see next, the 23-watt configuration is still off-the-wall powerful compared to everything on the market in 2023.
Snapdragon X Elite: Benchmarks and results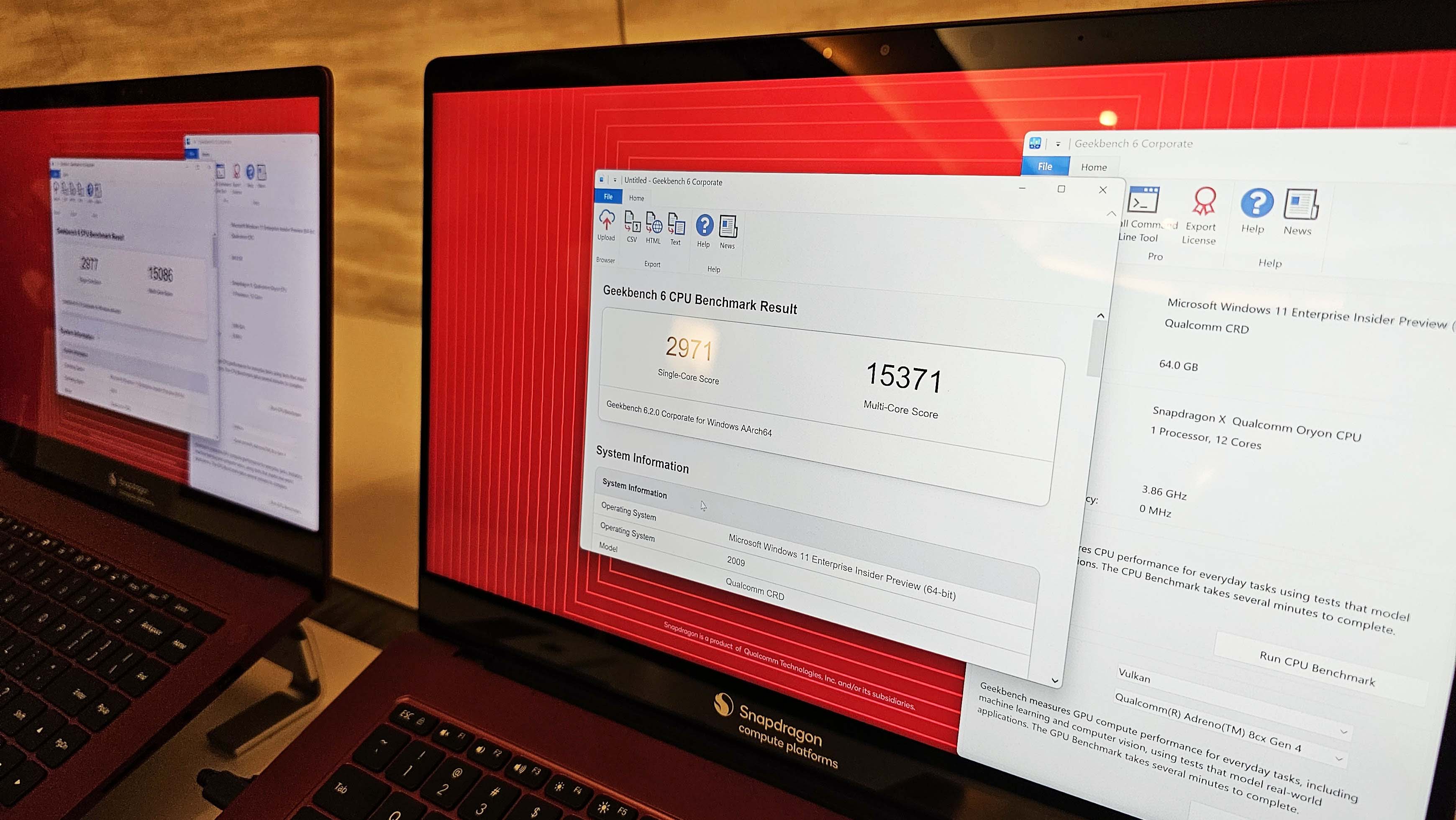 Qualcomm reposted its earlier slide during the presentation, but it also handed out a sheet with all the expected ranges on the benchmarks, which you rarely see. Each time you run a benchmark, the score fluctuates depending on external and internal thermal conditions or any Windows background processes that may temporarily be active. So, while the highs here are 100% accurate, the lower end is also something users (and reviewers) may see later in 2024 when we run our own benchmarks.
The results are astounding and the real deal.
On PCMark 10, the results are literally off the chart compared to anything we've benchmarked during our laptop reviews. Both configurations hit over 13,000 on the score, whereas the ASUS ROG Strix SCAR with the brand-new AMD R9 7945HX3D, the most powerful Windows laptop we've tested, could only muster 9,000. Even the MSI Titan GT77, with Intel's previous best processor, the Core i9-12900HX, could only muster 8,555.
On 3Dmark WildLife Extreme, which tests the integrated GPU, the max configuration Snapdragon X Elite (44.5) easily beats Apple's M2 (40.8). The 23W config B, however, still came very close with 38.5.
On the more familiar and widely used Geekbench 6, both configurations easily beat Razer's Blade 14 (2023) powered by the AMD R9 7940HS. The MacBook Pro 13" with M2 processor came last (compared to our best gaming laptops) with 2,658 single-thread and 10,088 multi-thread. By comparison, Qualcomm pulled off 2,940 ST, 15,130 MT, 2,780 ST, and 14,000 MT at its lower TDP configuration. Even if you factor in the lowest scores/benchmark runs of the Snapdragon X Elite, it still trounces the M2.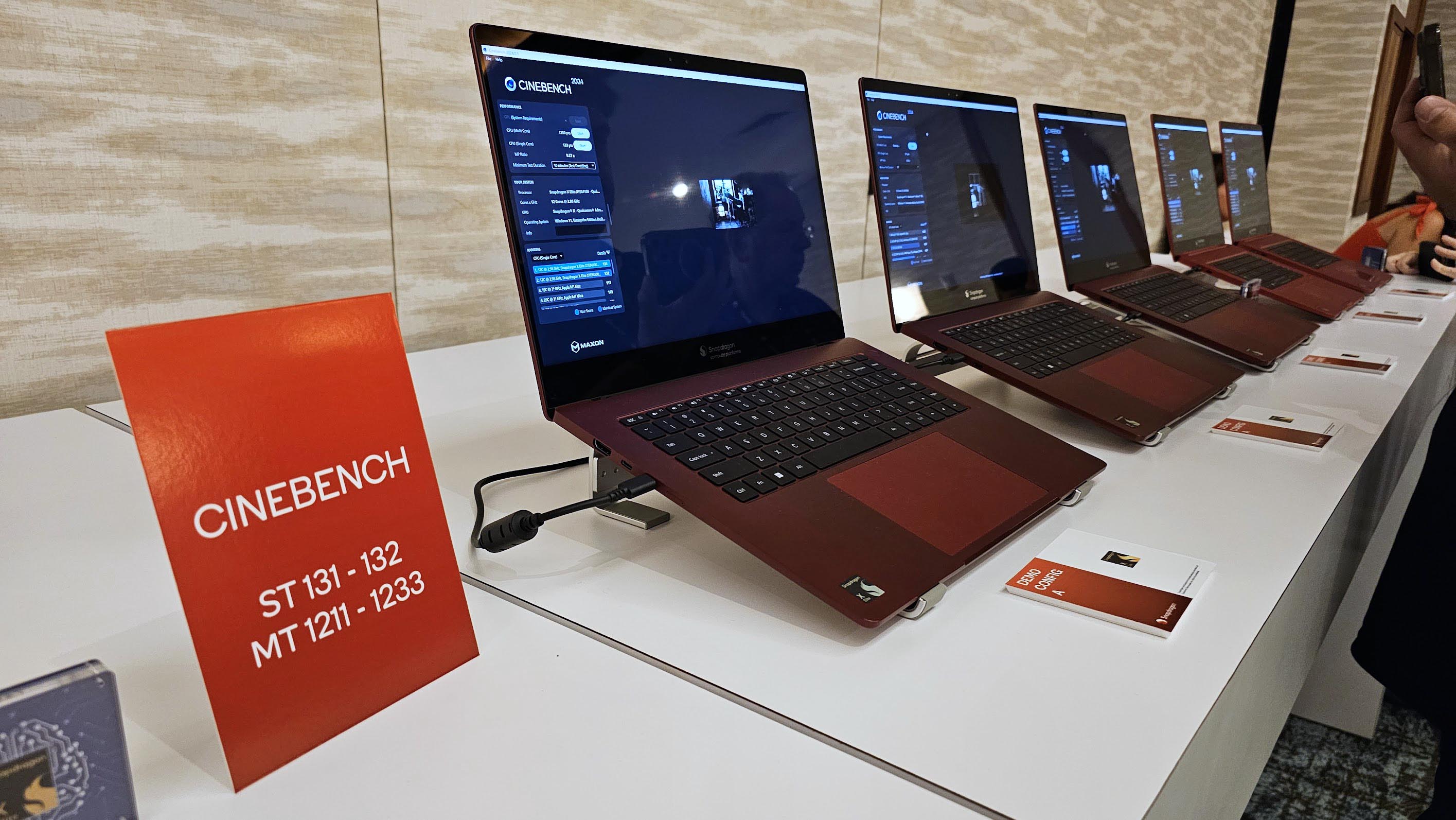 Cinebench 2024, which replaces Cinebench R23, hasn't been used a lot by us yet as it's brand new, but the new version, which is compiled to run ARM natively, still shows the Snapdragon X Elite way ahead of the competition with 132 ST and 1,220 MT for Config A. The MacBook Pro with M2 could only muster 121 ST and 572 MT and was still easily beaten by the Config B model with 122 ST and 950 MT. Likewise, the Config A beat the Razer Blade 15 (2023) and ASUS ROG Zephyrus G14 (2023), some of the most powerful gaming PCs available.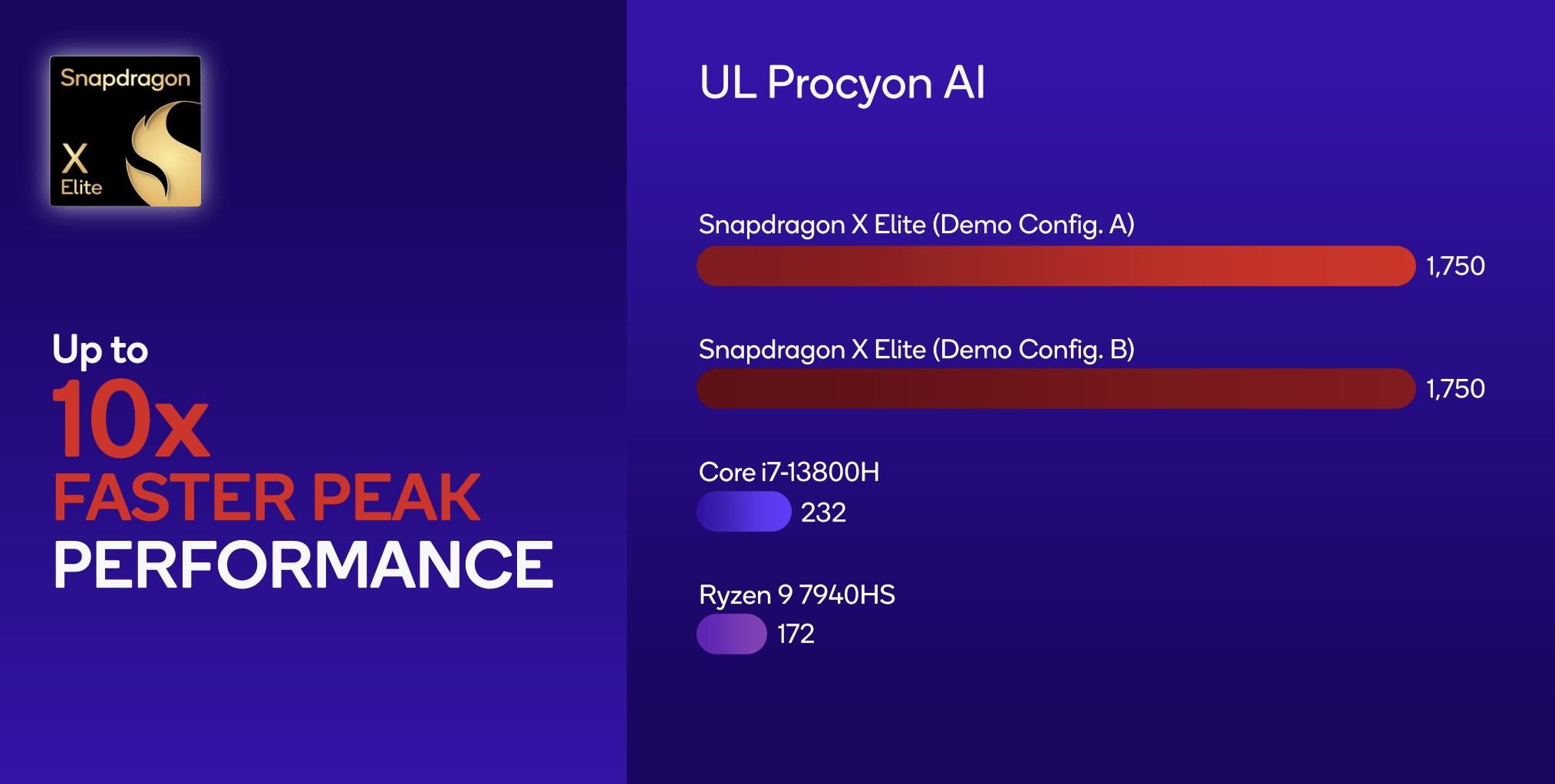 Other tests include UL Procyon AI, which, as the name implies, benchmarks the laptop's AI capability. This is not a test we currently run internally here, but we'll start incorporating more as neural processing units (NPUs) become a thing in Windows PCs heading into 2024. Regardless, since the NPU was being tested and it doesn't vary on TDP, both Config A and Config B range from 1,750 to 1,800 on that test, which will be far ahead of everyone else at 10x the performance.
Snapdragon X Elite benchmarks: All that AND less power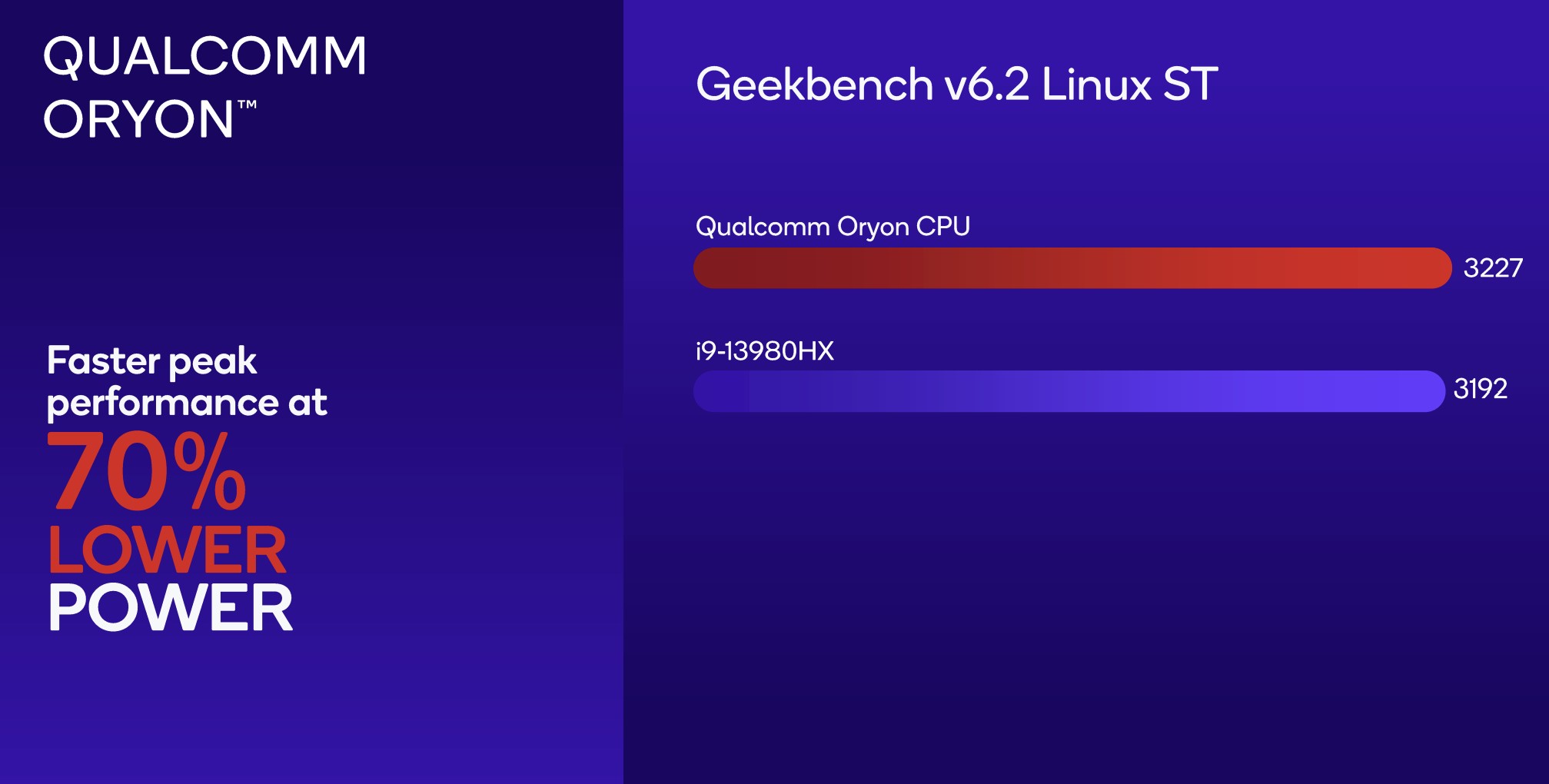 The critical thing to remember during all these benchmarks is that Qualcomm matches or beats the competition (as of today) at all these CPU and GPU tests, but at less power than the others, sometimes up to 70% less power than Apple or Intel.
Even against the M2 Max from Apple, which will beat the Snapdragon X Elite on most benchmarks (except single-thread), the Snapdragon X Elite still consumes 30% less power when matching Apple's single-threaded peak performance.
Snapdragon X Elite benchmarks: Apple M3 and Intel Meteor Lake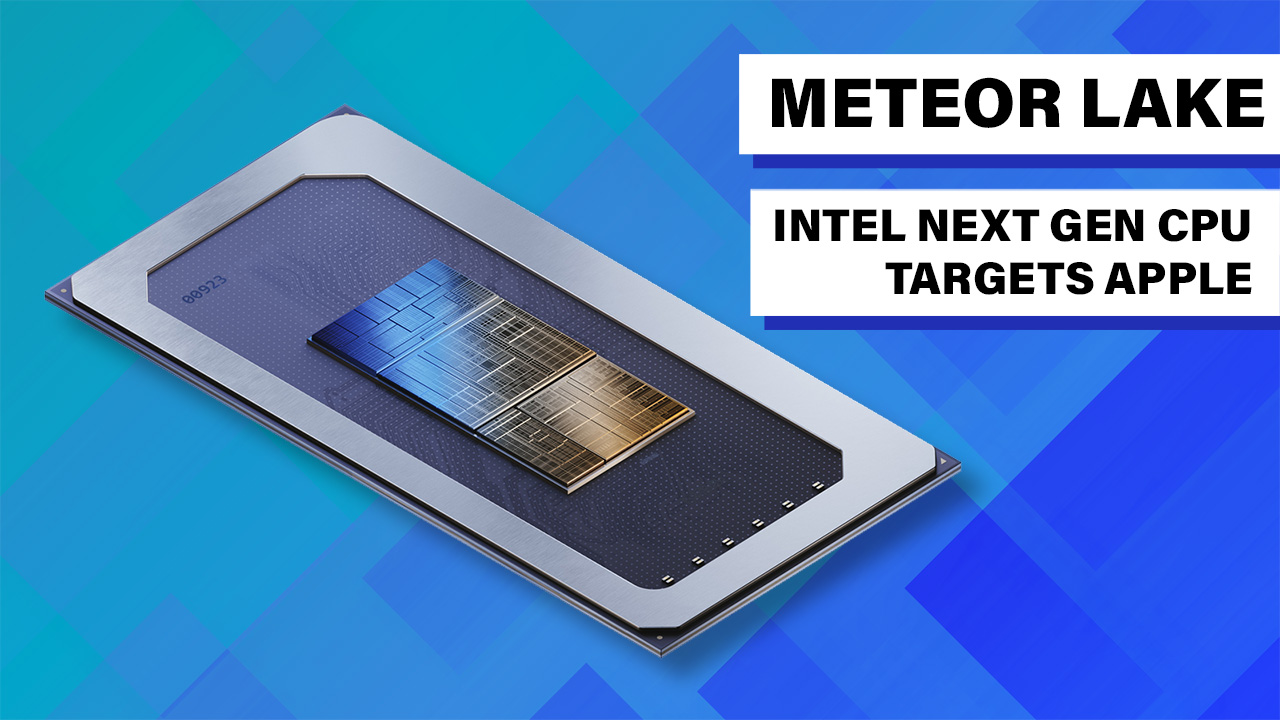 It is worth noting that by the time Qualcomm's Snapdragon X Elite hits store shelves, Apple's M3 line of CPUs (which are expected to be announced this week) and Intel's next-gen Meteor Lake laptops processors with its beefy NPU and GPU, will be the new competition.
Nonetheless, it remains to be seen if Apple can beat its M2 with a 50% increase in performance while reducing power consumption by 30%. That's a tall order, although not impossible. Most generation jumps in CPUs are happy to get 20% processor improvements with the same or slightly less power consumption. And even if Apple gets that 50%/30% ratio, that only matches what Qualcomm is getting on its Gen 1 product.
– Here are the 9 PC makers supporting Qualcomm's game-changing Snapdragon X Elite
But the real competition for Qualcomm here will be Intel and AMD, as most people buying laptops already know if they want Apple or Windows. While Intel and AMD are likely to show significant gains in 2024 for power and efficiency, Qualcomm, for now, appears to be walking away with the new crown of fastest and most efficient processors for Windows laptops.
Finally, I should point out that Oryon and X Elite are not due until mid-2024. That means Qualcomm has around 8 months to optimize the SoC and drivers, which suggests all these numbers could go up. Indeed, I'm willing to bet Qualcomm says as much when these laptops start coming to market.
2024 will be very exciting for mobile computing even before NVIDIA and AMD reportedly join the world of Windows ARM laptops starting in 2025.
[ For more curated Computing news, check out the main news page here]
The post Qualcomm brings receipts: Snapdragon X Elite gets benchmarked, completely dunks on Apple's M2 processor first appeared on www.windowscentral.com