From www.tomsguide.com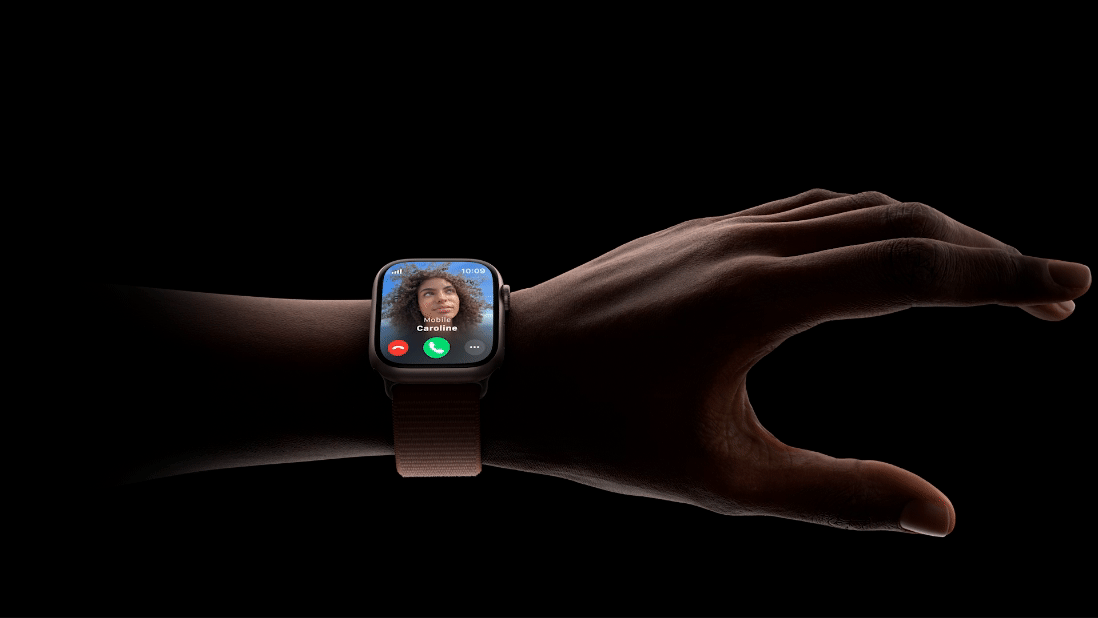 (Image credit: Apple)
I recently experienced a truly magical moment with the Apple Watch Series 9. And that's thanks to Double Tap, a new feature on both the Apple Watch 9 and and Apple Watch Ultra 2 that's just become available via the watchOS 10.1 update. Double Tap lets you perform various actions just by tapping your thumb and index finger in mid-air.
It took a couple of tries for me to get it just right, but once I got the hang of it, I was hooked. I knew as soon as I was able to respond to my brother's text with a Double Tap, speak my reply and then send my message with another double tap — all while I had my hands full grilling up dinner.
This is just one Apple Watch 9 feature that wouldn't be possible without the new S9 chip that powers Apple's latest watch. Yes, this SiP (system in package) delivers overall performance improvements, but the S9 is really about redefining what a smartwatch can do, and it goes well beyond Double Tap.
I had a chance to sit down with both Eric Jue, director of Apple Watch product marketing, and Eugene Kim, vice president of hardware engineering, to learn more about the S9 chip and what it unlocks on the best smartwatches you can buy.
What makes the S9 tick
The S9 chip itself is technically impressive because it uses the same underlying architecture as the A16 Bionic on the iPhone 14 Pro series while also packing a new 4-core Neural Engine that can process machine learning tasks up to twice as fast compared to the Apple Watch Series 8. And that's all while maintaining the same 18-hour battery life Apple's wearables are known for.
"The GPU is 30% faster than previous generations," said Kim. "And that really helps with the animation and the beautiful layers and transparencies that make watchOS 10 delightful and easy to use."
But tech specs are not the things that get Apple excited about developing a new watch. It's about delivering new experiences that simply were not possible before through a combination of hardware and software.
And unlike, say, the iPhone 15 vs iPhone 15 Pro, which leverage different A16 Bionic and A17 Pro chips, the S9 chip is available on both the Apple Watch 9 and Apple Watch Ultra 2 to deliver the same set of core experiences.
Siri gets supercharged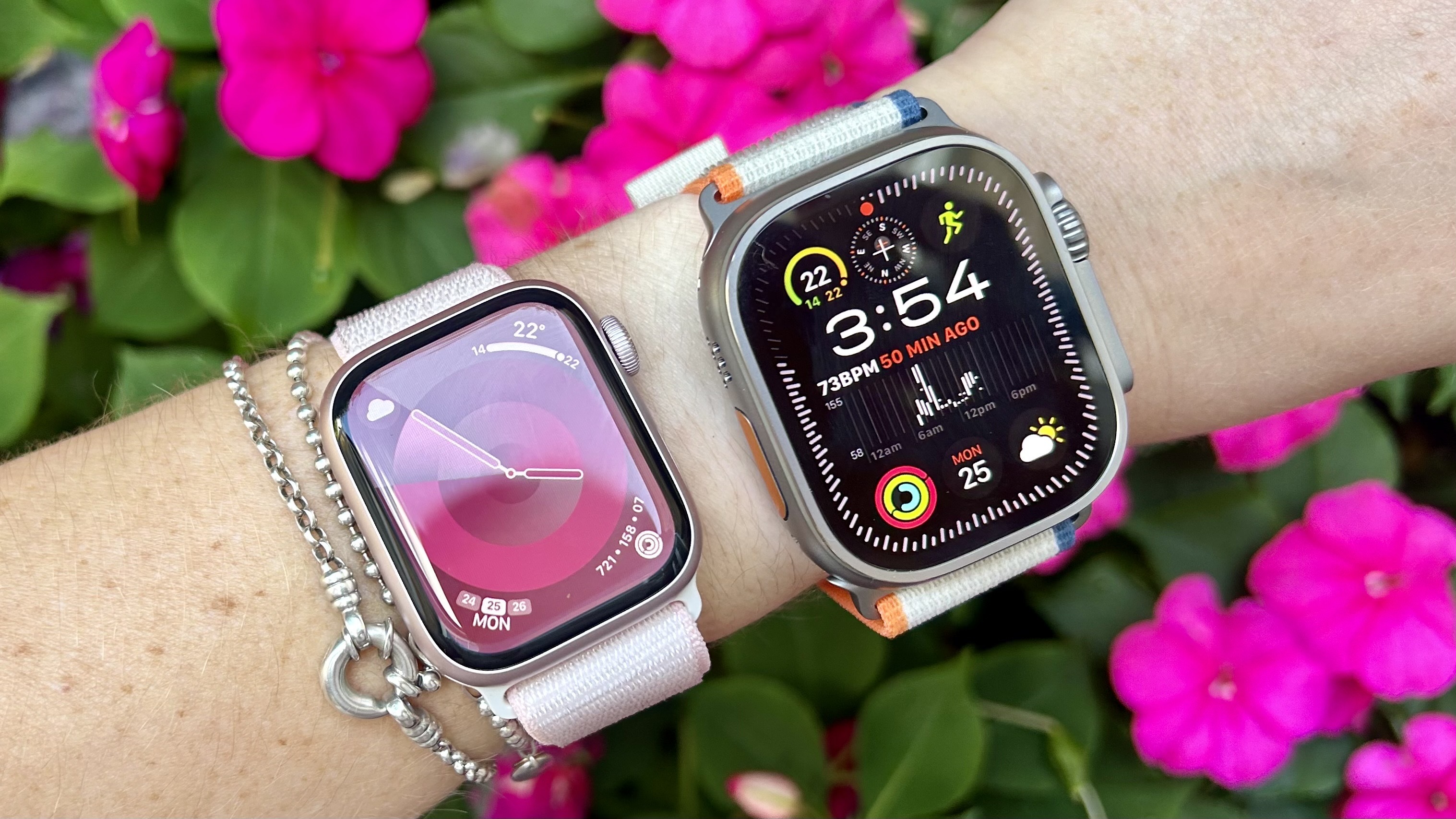 One of the things Apple wanted to do with Apple Watch Series 9 was speed up Siri, and there was plenty of incentive to do that. Apple Watch Siri requests average 160 million per week and there's 90 million dictation requests per week. The best way to supercharge Siri was to move the processing from the cloud right to your wrist.
"With the [Apple Neural Engine's] improved performance capabilities, not only can we enable real-time speech recognition, we also have a larger, more advanced transformer model that improves dictation by up to 25%," Kim said.
But it's not just about making Siri more responsive. You can ask things about your health that you couldn't before, like "How many steps did I take today? How am I doing on my activity range? How many hours did I sleep last night?"
Apple Watch 9 users can also log their weight for the day, their medications, blood glucose levels and more via Siri.
"We already know that using your voice on the Apple Watch is oftentimes the fastest way to do something, whether it's to send a message or to send a timer or make a reminder or whatever," said Jue. "This is just an extension of that."
Double tap — your new magic wand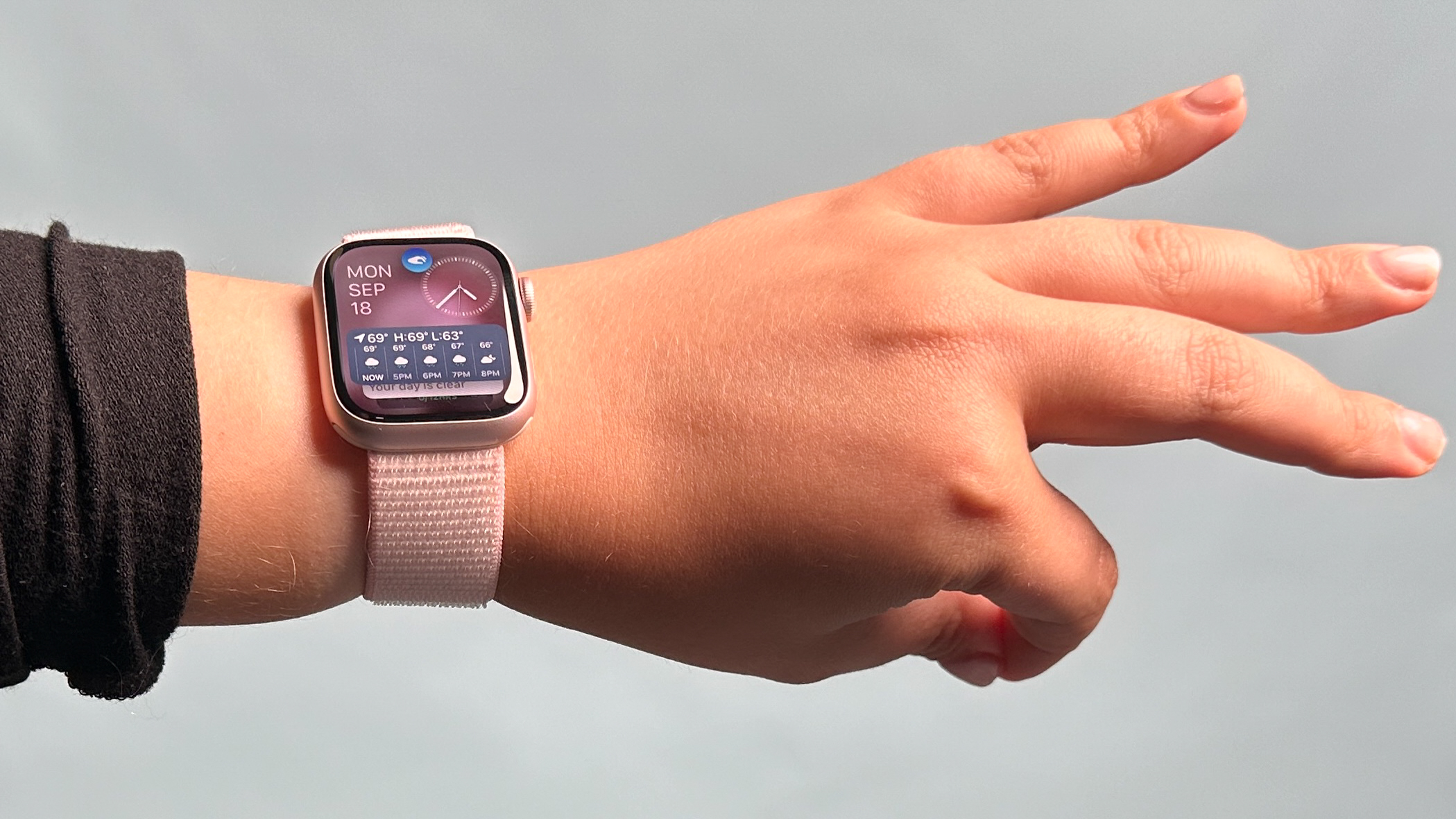 The beauty of the new double tap gesture on the Apple Watch is that you can use just one hand to perform common actions without having to touch the display. Once you bring your index finger and thumb together twice quickly, you can open the Smart Stack from the watch face to scroll through your widgets, answer and end phone calls and take a photo from your iPhone with the camera remote feature.
Double tap is enabled by a new sensor fusion algorithm that runs on the new S9. It uses input from the optical heart rate sensor, accelerometer and gyroscope to detect when a user does a double tap gesture. The algorithm can detect not just tiny wrist movements but also changes in blood flow when your index finger and thumb come together.
"And because it's run on the ANE (Apple Neural Engine), it's fast, accurate and power efficient," said Kim, "allowing us to run in the background continuously and not impact battery life."
According to Apple, the previous ANE on the S8 chip wasn't powerful enough to run the new double tap gesture. "It would have required the main CPU, and that's an order of magnitude more energy to run." said Kim.
For now, Apple has not yet offered an API specific to double tap, but developers can tap into Double Tap through the notification API. The developer can specify which of the options are the primary action, allowing a double tap to perform that.
Never lose your iPhone again
Okay, that's a hefty claim. But the S9 SiP certainly makes it much, much harder to lose your iPhone at home, thanks to a second-gen Ultra Wideband chip that's part of the package.
This 2nd gen UWB chip enables Precision Finding for the iPhone 15 series, which gives you distance and direction along with visual, haptic and audio guidance right on your watch.
As you get closer to your iPhone 15, iPhone 15 Plus, iPhone 15 Pro or iPhone 15 Pro Max, you'll see the graphic morph from a simple display of the feet remaining to a directional guide to make sure you stay on the right track. And it's good to see this upgrade since Apple says that this feature is used more than 40 million times a month.
"The second generation radio really improves things with three times the range, but also by being two and a half times more power efficient," said Kim. And, yes, the same precision finding works the other way if you lose your Apple Watch.
Outlook
While I'm excited by what the Apple Watch 9 can do now with the S9 chip, I'm very intrigued to see what happens next. For example, I very much want Apple to fully open up Double Tap to developers.
Imagine if you could summon an Uber with a double tap or if you could double tap in a restaurant via the OpenTable app to let your waiter know you're ready for the check. There's lots of possibilities.
And I could see Siri becoming much more helpful as it gets infused with more AI smarts — and Apple is reportedly investing $1 billion a year to do just that. For example, I could ask "How do I beat my 5-mile best time?" and Siri might come back with running tips based on my previous runs.
This is what the future of smartwatches feels like.
More from Tom's Guide
[ For more curated Apple news, check out the main news page here]
The post Apple exclusive: This is how Apple Watch 9 redefines the smartwatch with S9 chip first appeared on www.tomsguide.com