From www.imore.com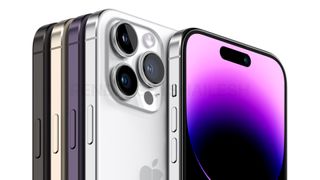 (Image credit: @Shaileshhari03)
Apple is roundly expected to announce the iPhone 15 lineup of devices as soon as September 12 or 13, and the company no doubt already has many of its launch wheels in motion. Now, a new report goes one step further by claiming devices are already being built.
The report says that Apple's refreshed iPhone is already in production in Tamil Nadu, India. The move means that Apple has further diversified its production of key devices away from China.
It's said that a Foxconn plant in Sriperumbudur is set to begin delivering iPhone 15 handsets just weeks after a similar factory in China.
New iPhone, coming soon
Bloomberg reports that this is just another example of Apple and its suppliers trying to reduce the reliance on Chinese factories and manufacturing following years of uncertainty surrounding the COVID-19 lockdowns and worker unrest. A strained relationship between the United States and China is also a factor here.
The report notes that "before the iPhone 14, Apple had only a sliver of its iPhone assembly in India, which lagged China output by six to nine months." However, the iPhone 14 saw Apple build as many as 7% of its iPhones in India by the end of March. And it's hoped that Indian manufacturing will continue to gather pace from here on out. However, that's by no means guaranteed with some things still needed still needing to fall into place.
"The scale of India production for the iPhone 15 will depend on the ready availability of components, which are largely imported, and the smooth ramp-up of production lines at the Foxconn factory outside Chennai," Bloomberg reports.
Apple's September launch of the iPhone 15 will also see its best iPhones refreshed to include the iPhone 15 Pro and iPhone 15 Pro Max. Joined by the iPhone 15 Plus, the four-device lineup is expected to go on sale around September 22.
[ For more curated Apple news, check out the main news page here]
The post The iPhone 15 is already in production, but not where you might think first appeared on www.imore.com