From www.tomshardware.com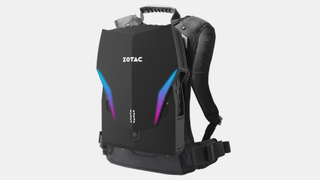 (Image credit: Zotac)
Zotac this week introduced its long-awaited next-generation VR Go wearable PC that greatly increases the performance of the company's family of systems aimed at virtual reality gamers. While the new machines designed for augmented reality (AR) and virtual reality applications (VR) are inherently more powerful than their predecessors and even use professional-grade Nvidia graphics processors, they do not exactly pack the latest best CPUs for gaming and best GPUs.
Zotac's VR Go 4.0 wearable PCs are based on Intel's 11th Generation Core i7-11800H 'Tiger Lake' notebook processor with eight cores as well as Nvidia's RTX A2000 8GB (GA106, 2,560 CUDA cores, 20 RT cores) or RTX A4500 16GB (GA104, 5,888 CUDA cores, 46 RT cores) Laptop graphics processing units. The Zbox-VR7N2000 and Zbox-VR7N4500 machines come equipped with 16 GB of DDR4 memory (expandable to 32 GB) and a 512 GB M.2 SSD. For those needing extra storage, there is a 2.5-inch bay for an SSD or an HDD, as well as a 3-in-1 CD card reader.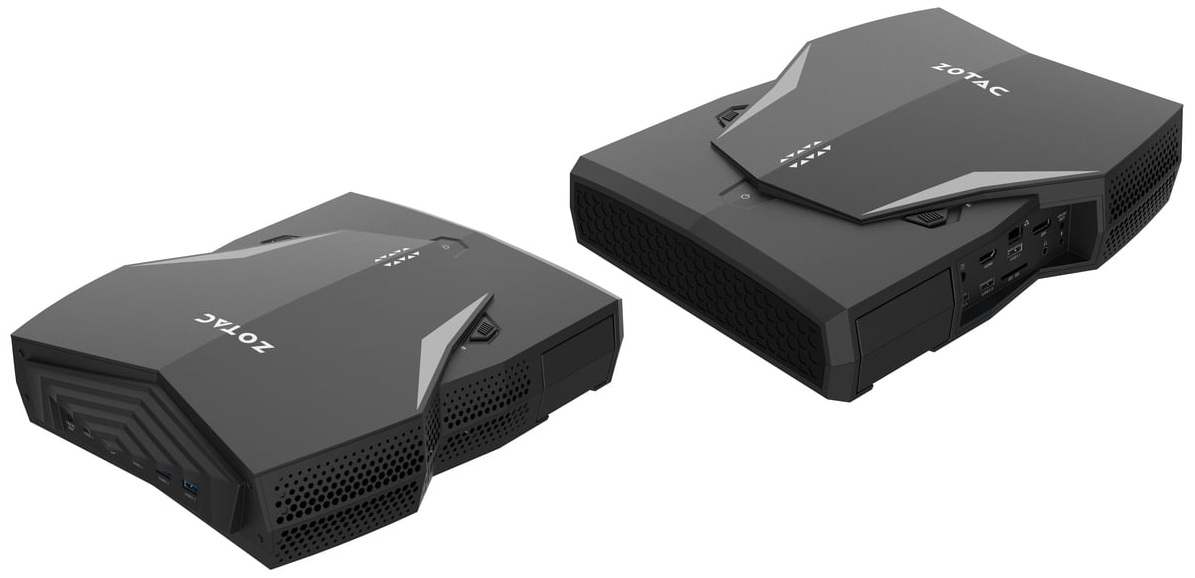 As far as connectivity is concerned, VR Go 4.0 systems feature Intel's AX1650 Wi-Fi 6 + Bluetooth 5.2 adapter, one GbE port, one USB 3.1 Type-C connector, two display outputs (one DisplayPort, one HDMI), six USB 3.1 and USB 3.0 Type-A ports, and 3.5-mm audio input/output connectors.
Zotac's VR Go 4.0 wearable machines offer up to 50 minutes of battery life when working with AR/VR workloads on one charge, and their design allows on-the-go battery replacement (batteries are sold separately, charger is bundled) for longer AR/VR sessions.
While Zotac formally positions its VR Go systems for virtual reality gamers, these wearable PCs are particularly popular among developers of AR, VR, mixed reality applications, and games and those who use AR, VR, and MR software professionally. This is perhaps why the company opted to install professional-grade Nvidia RTX graphics processors instead of regular GeForce RTX GPUs. Meanwhile, these PCs hardly offer unbeatable performance with CPUs and GPUs from 2020 – 2021.
Zotac has not announced the pricing of its new VR Go 4.0 wearable PCs, though you can expect them to sell at a premium.
[ For more curated Computing news, check out the main news page here]
The post Zotac Reveals 4th-Gen VR Go Wearable PCs | Tom's Hardware first appeared on www.tomshardware.com