From pocketnow.com
Withings ScanWatch 2 and ScanWatch Light might be worth your attention!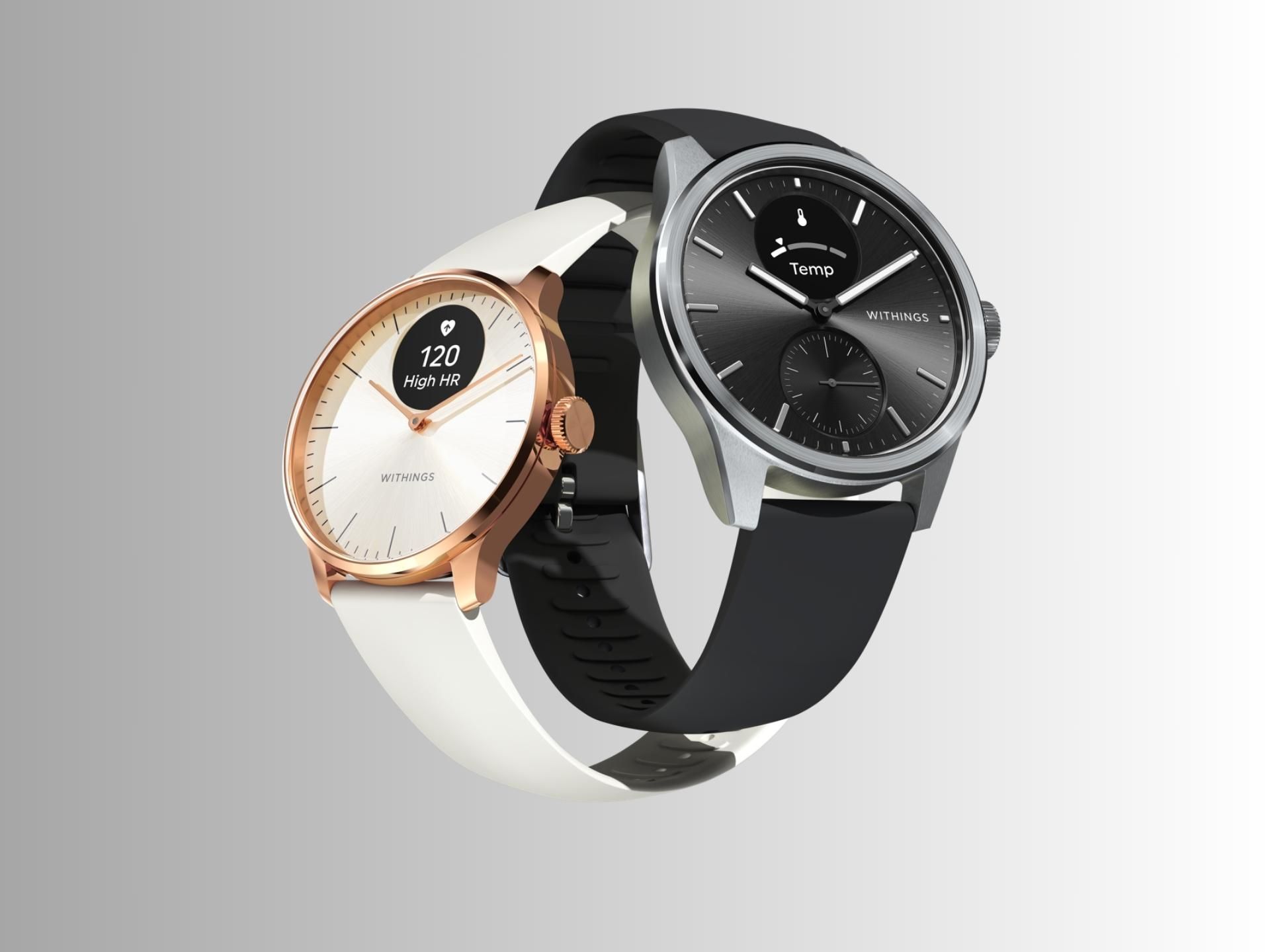 Key Takeaways
Withings introduces the new ScanWatch 2 and ScanWatch Light, maintaining the classic design of traditional watches while offering advanced health-tracking features.
The ScanWatch 2 comes with enhanced hardware and software, including ECG readings, SpO2 levels, body temperature tracking, and female menstrual cycle tracking.
The ScanWatch Light is a more affordable and compact version, omitting some sensors but still providing activity tracking and smartphone connectivity. Both watches are compatible with Android and iOS devices.
Smartwatches aren't popular with every mobile user in the world; some love them because of their utility, while others prefer to go down a different route because of the missing essence of classic watches. For this group, Withings created a hybrid watch, following it up with several impressive iterations.
Now, nine years after the launch of its first smart product, it continues its mission with a new generation of ScanWatch, featuring two new options — ScanWatch 2 and ScanWatch Light — that bring more features while maintaining the timeless design language of classic watches.
Here, we dive into what they have to offer to users in 2023.
Price & Availability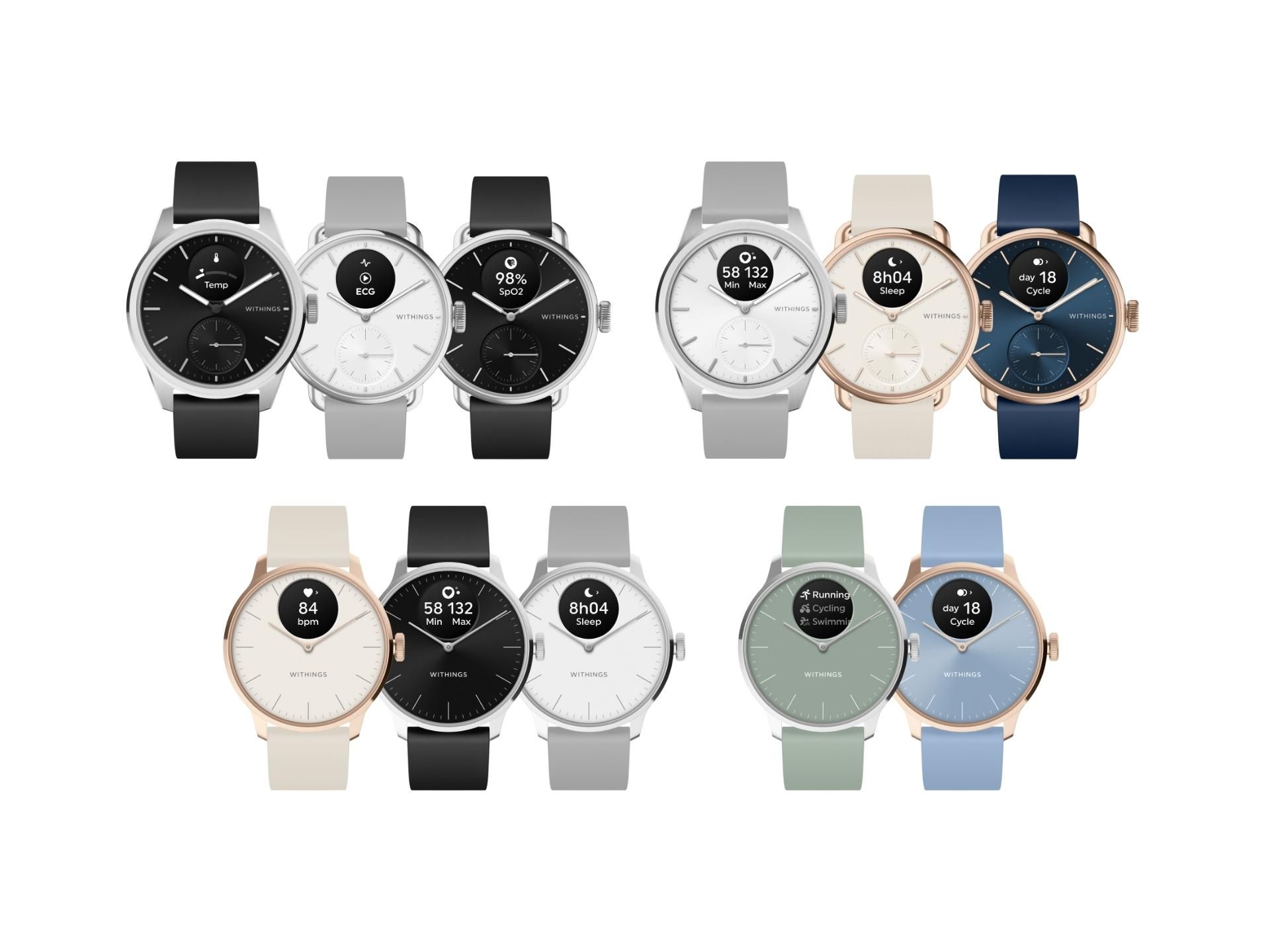 Withing ScanWatch 2 will be available in two sizes — 38mm and 42mm — and six different color options, which range from a classic combination of silver and black to more exquisite ones like rose gold and blue. The device starts at $349.95 and is available for pre-order from Withings' official website. The cheaper ScanWatch Light, which starts at $249.95 and comes in a 37mm size, is also going on pre-order with five different color options.
If you prefer buying them from other retailers, Withings states availability will begin from October 2023, although it has yet to provide a list of stores that will hold stock.
Withings ScanWatch 2

The Flagship

The ScanWatch 2 the flagship wearable for Withings, offering upgraded sensors and new hardware that's capable of tracking temperature over a 24-hour period, providing real-time metrics for activities that you perform throughout the day.

Withings ScanWatch Light

A Cheaper Alternative

Withings ScanWatch Light is a hybrid watch with 30-day battery life that can help you stay on top of your health goals. It comes with sensors that can help record data throughout the day and provide actionable insights from the mobile application.
Withings ScanWatch 2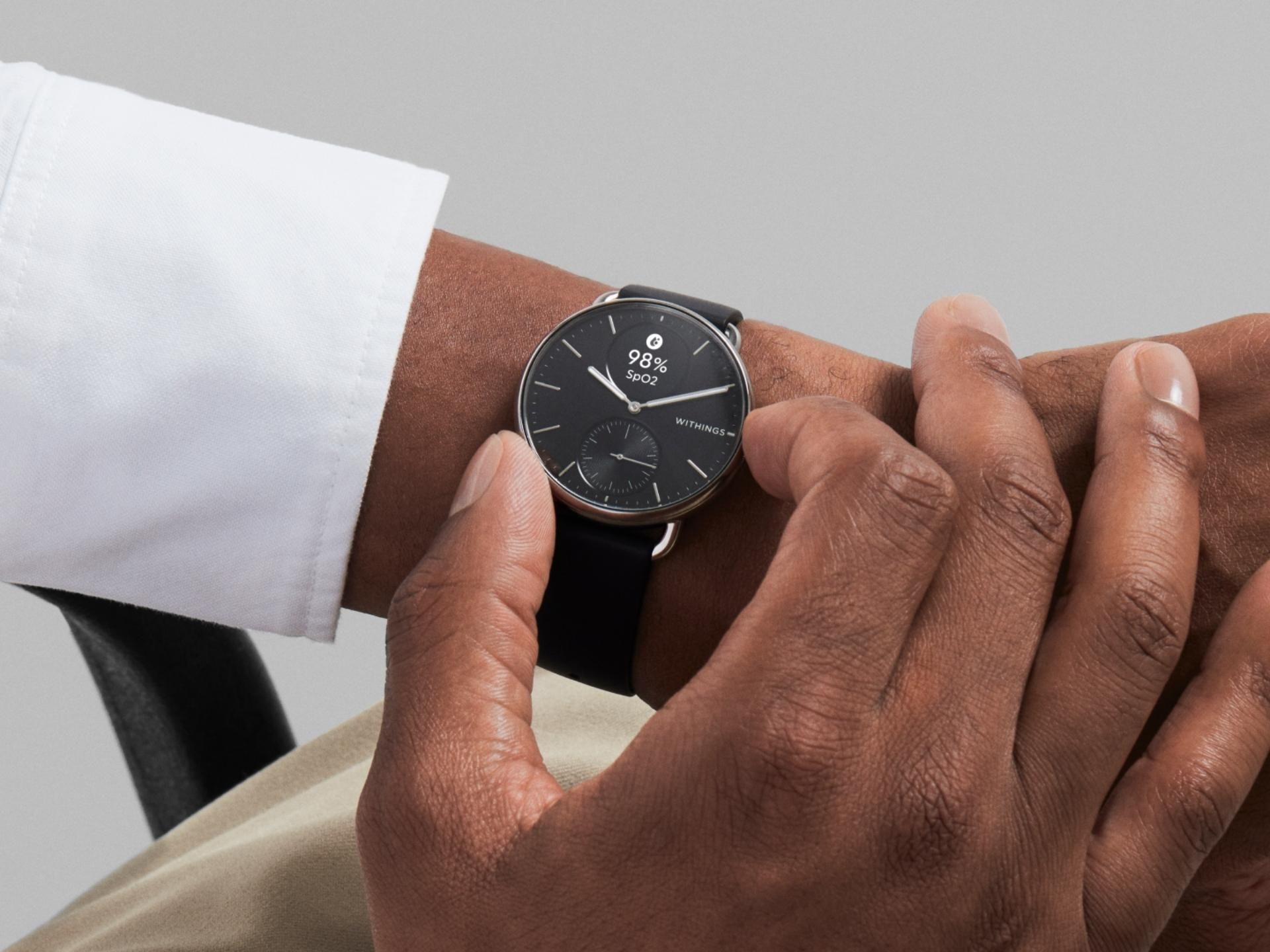 The flagship title-bearer for Withings in 2023, the ScanWatch 2 comes with the best hardware and software integration the company has to offer. It builds upon its predecessor's ability to record an ECG reading, SpO2 levels, and other wellness metrics, gaining hardware that can track variations of baseline body temperature, female menstrual cycle tracking, and heart rate variability.
The sensor that measures the baseline body temperature over the 24 hours of a day — known as the TempTech24/7 module — is a key part of this generation.
As for the actual build of the hybrid watch, it features a stainless steel case with a sapphire glass crystal protecting the front. The dial features an hour and minute hand, a grayscale OLED display to view metrics, and a subdial that Withings has previously used to track a user's daily activity goal.
The battery embedded inside the case will keep the hybrid watch active for 30 days before you'll need to find a charger, which should get you up and running in about 2 hours. Withings includes a charging cradle with a USB C connector in the retail packaging.
Withings ScanWatch Light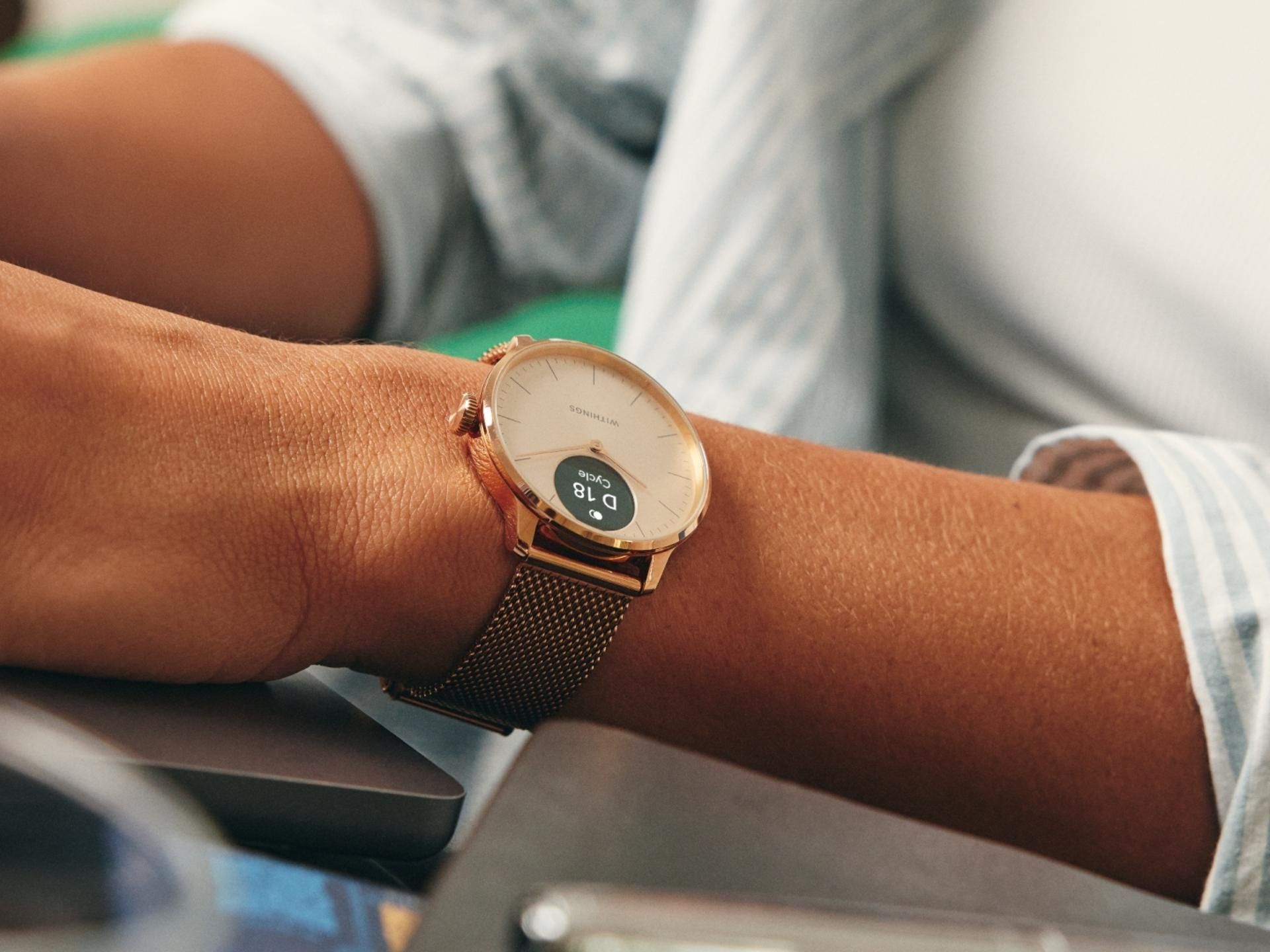 Moving onto the Withings ScanWatch Light, this wearable takes much of what's on offer with the ScanWatch 2 and bundles it into a more affordable and compact 37mm package. It leaves out the sensors that can help take ECG and SpO2 readings and the TempTech24/7, but if your goal is to ensure you're keeping tabs on your activity levels and staying connected with your smartphone, it should suffice.
As for the watch hardware, it still features a stainless steel case but swaps the sapphire crystal from the ScanWatch 2 for Gorilla Glass. It also keeps the minimalist watch dial with an hour and minute hand but skips the sub-dial, which tracks activity progress. And battery life remains on par with the larger ScanWatch 2, as it can last for 30 days on a single charge.
Overall, Withings ScanWatch 2 and ScanWatch Light are impressive wearables in their unique ways. Plus, the ability to pair with both Android and iOS devices makes them quite well-rounded. If you're looking for a health-tracking tool that doesn't compromise much, these might be a great fit for your wrist.
[ For more curated tech news, check out the main news page here]
The post These new hybrid smartwatches from Withings bring 24/7 health tracking first appeared on pocketnow.com