From www.laptopmag.com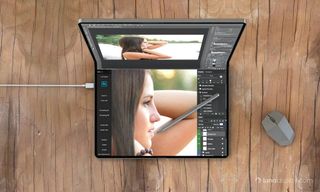 (Image credit: lunadisplay,com)
Apple's shift to OLED displays is less of a matter of will they, won't they, and much more a matter of when will they, and how much more will it cost me? It's one of the worst-kept secrets in tech. with the switch, plain as day, appearing so far out on the horizon it has me doubting the curvature of the Earth.
Thanks to a recent leak, purportedly outlining Apple's OLED plans up until the distant future of 2029, we may now have our best look yet at what's in store and what to expect — along with a few exciting surprises along the way.
Leaked Apple roadmap 2024-2029: Oléd, Oléd, Oléd!
The leaked roadmap, supplied by reputable tech tipster @Tech_Reve on Twitter/X, showcases Apple's plans for the remainder of the 2020s — at least in regards to OLED display tech across its catalog of products.
Take this leak with a side order of salt lick, as not only can the information not be verified, but Apple is well known for changing its plans at a moment's notice. However, similar roadmaps have leaked in the past and held up fairly well (though, admittedly, they don't typically leave a company's five-year plan more exposed than a Playboy centerfold).
Starting midway through 2024, the roadmap indicates the first devices beyond Apple's iPhone to make the leap to the new display tech: an 11-inch and 13" OLED iPad Pro. It marks a subtle shift in size from the usual plus-sized 12.9-inch model, but nothing as drastic as the rumored 14-inch iPad Pro model recently canned by Apple at the last minute.
It's then 'All Quiet on the Western Front' for the next 12 months, likely to make room in the spotlight for Apple's other upcoming display tech: Micro-LED. Expected to arrive at some point in 2025, Apple's in-house manufactured Micro-LED panels are reported to feature in a refreshed Apple Watch and Apple Watch Ultra.
However, Apple's ultimate goal is to eventually outfit the iPhone with Micro-LED displays too — though no word on when this switch might take place is currently available.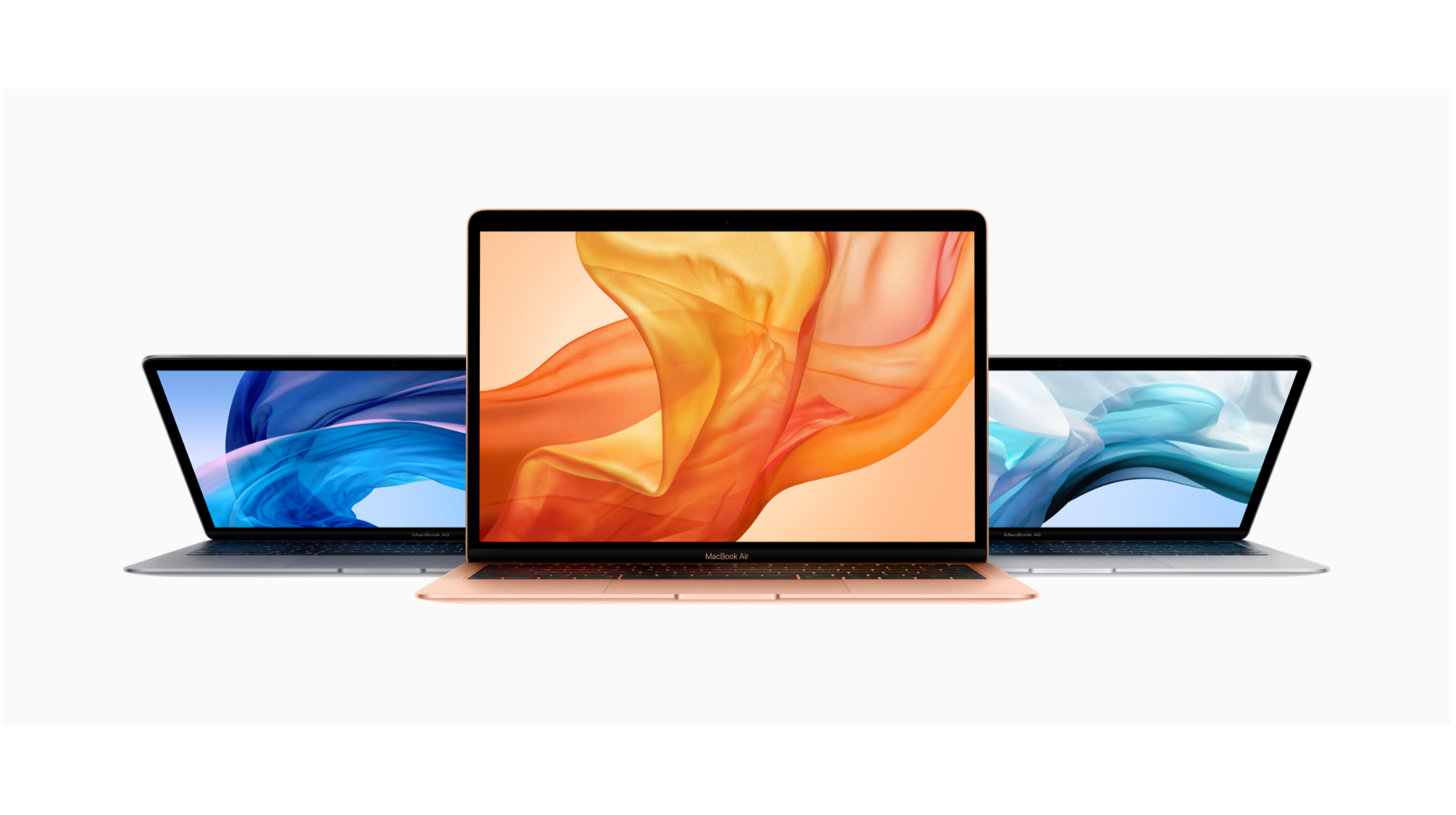 Back to our roadmap, the next wave of display upgrades could arrive in 2026 via Apple's 14-inch and 16-inch OLED MacBook Pro laptops. A year later, in 2027, the MacBook Air looks set to follow suit — adopting OLED displays for both of the Air's 13-inch and 15-inch models.
Flash forward another 12 months and the OLED rollout is completed with 21.5-inch, 27-inch, and 32-inch iMacs receiving the same refreshed display.
But wait, there's more
While we've covered the typical Apple stomping grounds of MacBooks, iPads, and iMacs, the leaked roadmap does indicate two additional products that are worth singling out: a 20.3-inch foldable iPad Pro reportedly arriving in mid-2026 and an enormous 42-inch iMac arriving late in 2028.
Foldables are quickly growing in popularity thanks to some undeniably great devices like the Samsung Galaxy Z Fold 5, OnePlus Open, and Google Pixel Fold. And, as we all know, now that much of the heavy lifting has been done in this market, it's at this particular moment in time that Apple enjoys swooping in and gentrifying the space with a classy, pricey, and premium offering.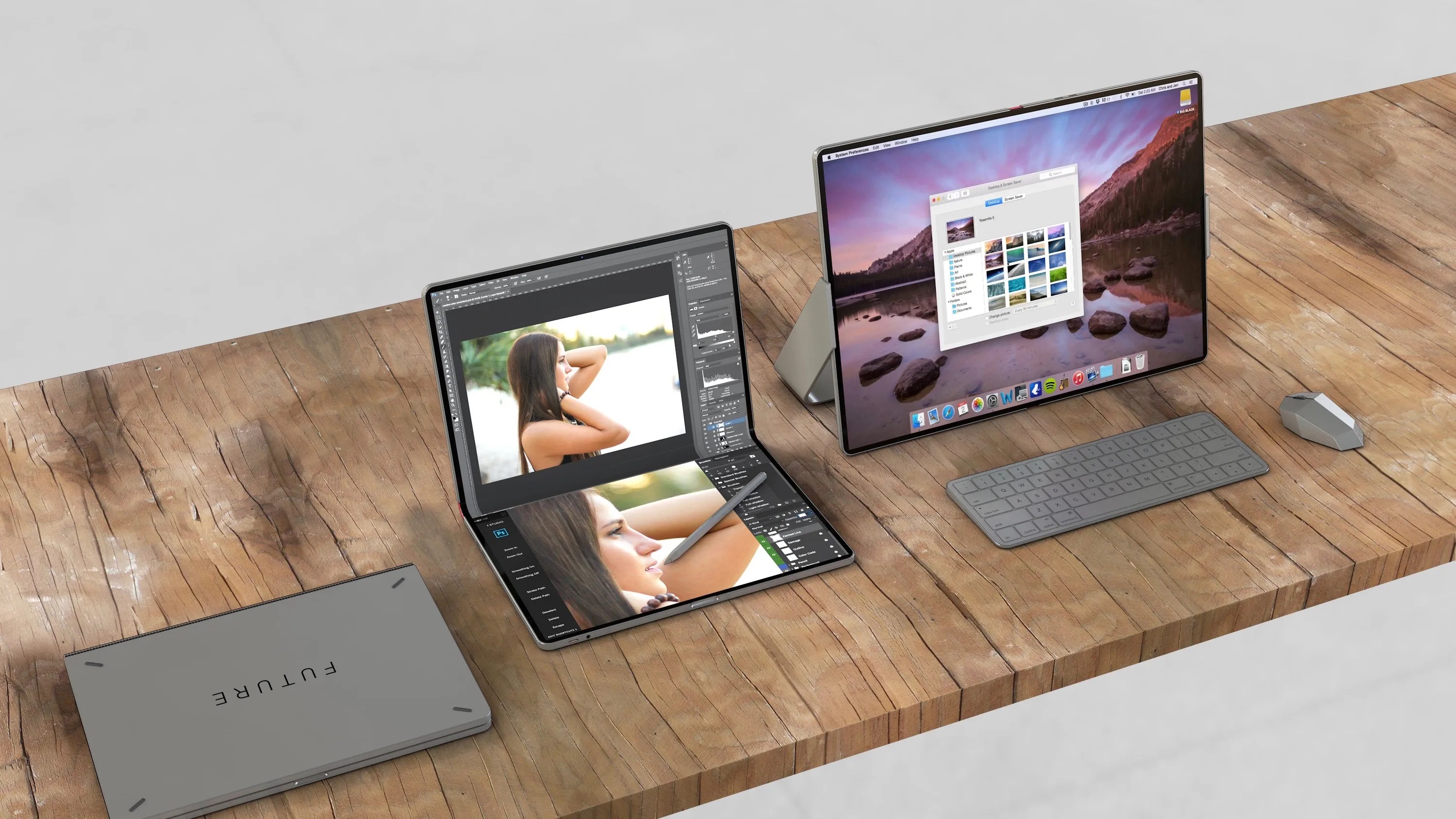 Apple has had plans for a foldable iPad readied in the chamber since as far back as 2019, with recent rumors spearheaded by the likes of Apple Analyst Ming-Chi Kuo and Display Supply Chain Consultants (DSCC) analyst Ross Young also pointing to a 20.5-inch display being likely and the inclusion of a carbon fiber kickstand. While some have pointed to a 2024 release for Apple's foldable slate, this is often disputed, and a 2026 arrival would be more generous for Apple to develop and release.
Finally, the absolute behemoth that would be a 42-inch iMac. It's not the first time we've heard rumors of a gargantuan iMac on the horizon. Interestingly, this desk-dominating device is frequently linked to a future OLED display rollout too — further adding some credibility to its inclusion on this roadmap.
However, with its arrival reportedly happening toward the end of the decade, there's no guarantee that this giant iMac will come to fruition. Still, that's not to say it wouldn't be an impressive feat for Apple to achieve.
Outlook
Are we looking at Apple's official roadmap for it's OLED switchover? Unlikely. But that doesn't mean it's entirely wild speculation either. A lot of the dates included line up with industry insider and analyst insights.
If this isn't a leaked roadmap, it's at the very least a compilation of some of the more substantial leaks surrounding the inclusion of OLED displays across a wider range of Apple devices. These leaks are often backed by information obtained through manufacturers or sources close to the product's development.
That being said, rumors and leaks are rumors and leaks. And, if we believed them all blindly, the cubicle walls of a public bathroom would be the modern day equivalent of the library of Alexandria.
By no means take this information for fact. But you can take it as an loose outline of Apple's plans in regards to its OLED switchup, as it summarizes what's already been said by some of the industries most reliable sources.
[ For more curated Apple news, check out the main news page here]
The post Foldable iPad, 42-inch iMac, and OLED MacBooks feature in leaked Apple roadmap first appeared on www.laptopmag.com