From www.imore.com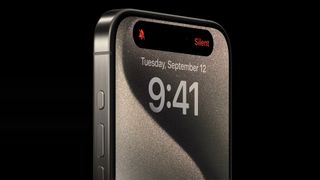 (Image credit: Apple)
We might only be a few days into the iPhone 15 and iPhone 15 Pro lifecycle, but the rumor mill waits for no one and we're already heading into iPhone 16 season. And things have started with a bang.
Hot on the heels of the iPhone 15 Pro's new Action button, it appears that the company has gotten a taste for adding buttons to its phones. That's because we're now told that next year's iPhone 16 family devices will gain an extra one in the form of a so-called Capture Button.
Except, the new button won't be a button at all. It'll be capacitive, which means that it won't physically move and will instead use the iPhone's Taptic Engine to simulate a click when pressed. Stop us if you've heard that before.
Apple tries to Capture the moment
With everyone currently enjoying their Action buttons, it seems Apple wants to continue the trend of adding buttons to its devices. Now, MacRumors reports that Project Nova will do just that by adding the Capture Button.
Finding a place for that button might require moving another component around, however. The mmWave 5G antenna lives beneath the power button on the iPhone's side right now, and that's where we're told to expect the Capture Button to appear. To make space, the mmWave antenna will reportedly switch sides and line up below the volume buttons.
The capacitive nature of the button could also see the iPhone 16 lineup gain a new capacitive Action button, we're told. Developed under the Project Atlas name, the button will presumably stay where it is, right above the volume buttons.
Apple was of course expected to use capacitive buttons on the iPhone 15 Pro only for it to change course. But design and engineering issues with the project, codenamed Project Bongo, apparently led to the change, with Apple now coming up with a new approach.
The new Capture Button is expected to ship on all iPhone 16 models, but the kicker is that nobody seems to know what it will do. " It is currently unknown what the new capacitive button will be used for," the report says.
[ For more curated Apple news, check out the main news page here]
The post Forget iPhone 15 Pro's Action button, next year's model could add a 'Capture Button' to the mix first appeared on www.imore.com