From bgr.com
It was just the other day that I advised you not to panic over the iPhone 15's USB-C port specifics and charging cables. It's too early to worry about buying new USB-C cables for the handsets. I said that, at the very least, you'd be able to use any USB-C cable you already have around the house to charge the phone at wired speeds of at least 20W, the current standard. And those cables will be able to transfer data at least as fast as Lightning cables.
I also noted that you might need special USB-C cables only if you intend to use higher data transfer speeds. And that rumors said Thunderbolt speeds will only be available on the more expensive iPhone 15 Pro and 15 Pro Max.
It turns out there's a big development concerning the iPhone's USB-C port, which I hope is true. After a mysterious chip was discovered near the iPhone 15's USB-C port, a new report appears to have found the explanation. It looks like all four new iPhone 15 models will support Thunderbolt 4 speeds.
Why do we need fast USB-C transfer speeds?
Most people don't need fast wired transfer speeds because they'll never use that port to move files or connect to other accessories. Whether it's Lightning or USB-C, it'll serve as a charging port for most people.
But suppose you back up your iPhone on your computer, or you are a professional who regularly moves hundreds of gigabytes of photos and videos. In that case, you'll want Thunderbolt support out of your iPhone. It's the one thing professionals have criticized in previous iPhone Pro models.
On that note, it makes sense for the iPhone 15 Pro and 15 Pro Max to support Thunderbolt 4 speeds (40Gbps) via USB-C. All other iPhone 15 would do well with the standard 480Mbps speeds you get from the regular charging cable.
Apple might surprise the industry
It's worth remembering that you don't get Thunderbolt speeds from competing devices either. Even though Android has been using USB-C for years. Should Apple enable Thunderbolt 4 data transfers on all four iPhone 15 models, it'll set another standard that more companies will have to copy.
It so happens that ChargeLab has found evidence pointing to three iPhone 15 models supporting Thunderbolt 4 data transfers. The blog analyzed some of the leaked images showing purported USB-C ports for the iPhone 15 Pro Max, iPhone 15 Plus, and the iPhone 15. They found all three handsets to have a Retimer chip that makes Thunderbolt 4 data transmission possible.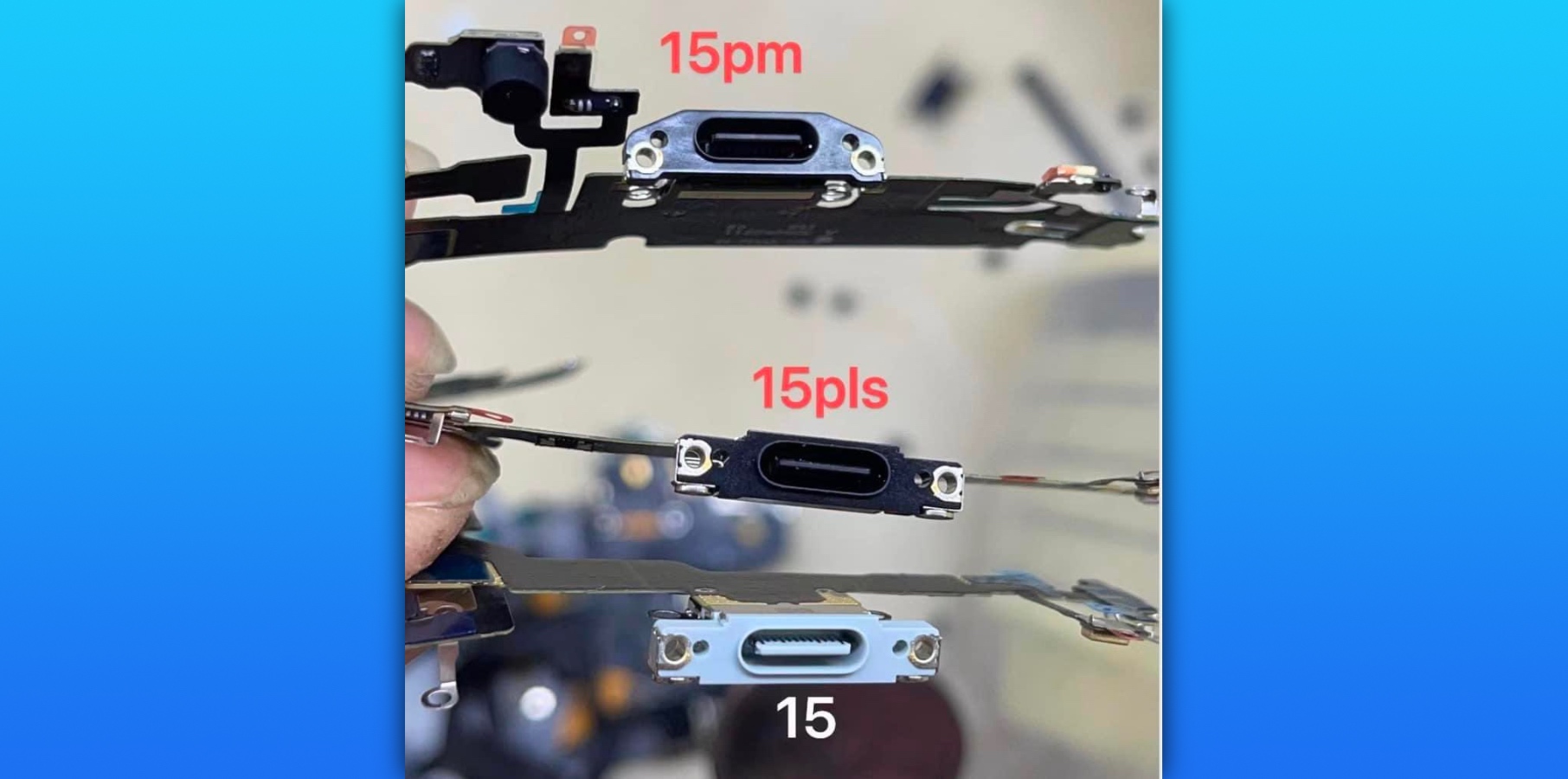 If the interpretation of those leaked images is accurate, then all four iPhone 15 models will support Thunderbolt 4 speeds. Yes, the iPhone 15 Pro is absent from the list, but that's because the leaked images do not also show this model's USB-C component.
Also, as I've mentioned, we expect the new Pro iPhones to support faster data transfers.
One more thing
Remember how I also said that you'd need special Thunderbolt cables to actually transfer files at top speeds? Well, don't expect any of the iPhone 15 models to also come with Thunderbolt cables in the box. That would be an amazing upgrade, which would warrant a price increase. But I don't expect Apple to do it.
After all, Apple only sells two iPad models that support Thunderbolt data transfers, the iPad Pro variants. Neither model ships with a Thunderbolt cable.
That said, the same people who need faster wired data speeds on iPhones probably own at least one Thunderbolt cable. They might use the cable to move data between external media drives or to connect to monitors. That same cable should work great with the iPhone 15 series.
[ For more curated tech news, check out the main news page here]
The post iPhone 15's mysterious USB-C chip finally has an explanation first appeared on bgr.com