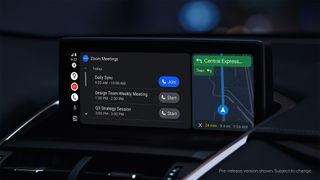 (Image credit: Google)
What you need to know
Google announced today that Android Auto's integrations with Zoom and Cisco's WebEx are starting to roll out, with Zoom rolling out fully in the days ahead and WebEx in the coming weeks.
Alongside the Zoom and WebEx integrations, cars with Android Automotive are getting several other apps in the streaming and browsing categories.
The tech giant is also releasing its digital car key support for select Hyundai, Genesis, and Kia models in the U.S., Canada, and Korea.
It was at I/O 2023, several months ago, that Google hinted at its intentions to work with Zoom and Cisco WebEx to bring their virtual meeting apps into vehicles equipped with Android Auto. Now, it looks like the integration is rolling out, along with several other features for Android-equipped cars.
The tech giant announced today it's starting to roll out WebEx and Zoom functionality on Android Auto, with the WebEx integration released in beta. This means that users will be able to join conference calls directly from the displays of their Android-equipped vehicles. The Zoom integration is set to roll out fully in the coming days, while WebEx will release fully in the next few weeks.
"We're taking the next step by making it easy and safe for you to quickly join scheduled meetings and conference calls from your car display, so you won't have to go fumbling for your phone," Haris Ramic, Google's Director of Product Management for Android Auto, said in the announcement.
The company also released Prime Video on the Play Store for vehicles with Android Automotive built-in. At the moment, the streaming platform is only available for selected Volvo, Renault, and Polestar models, "with other brands to follow," Google said. Beyond streaming, internet browser Vivaldi is also rolling out on Google Play for cars. The browser is already available on some Renault and Polestar cars as a standalone app. Aside from streaming and browsing, Google also added The Weather Network to the repository of apps available on Android Automotive vehicles.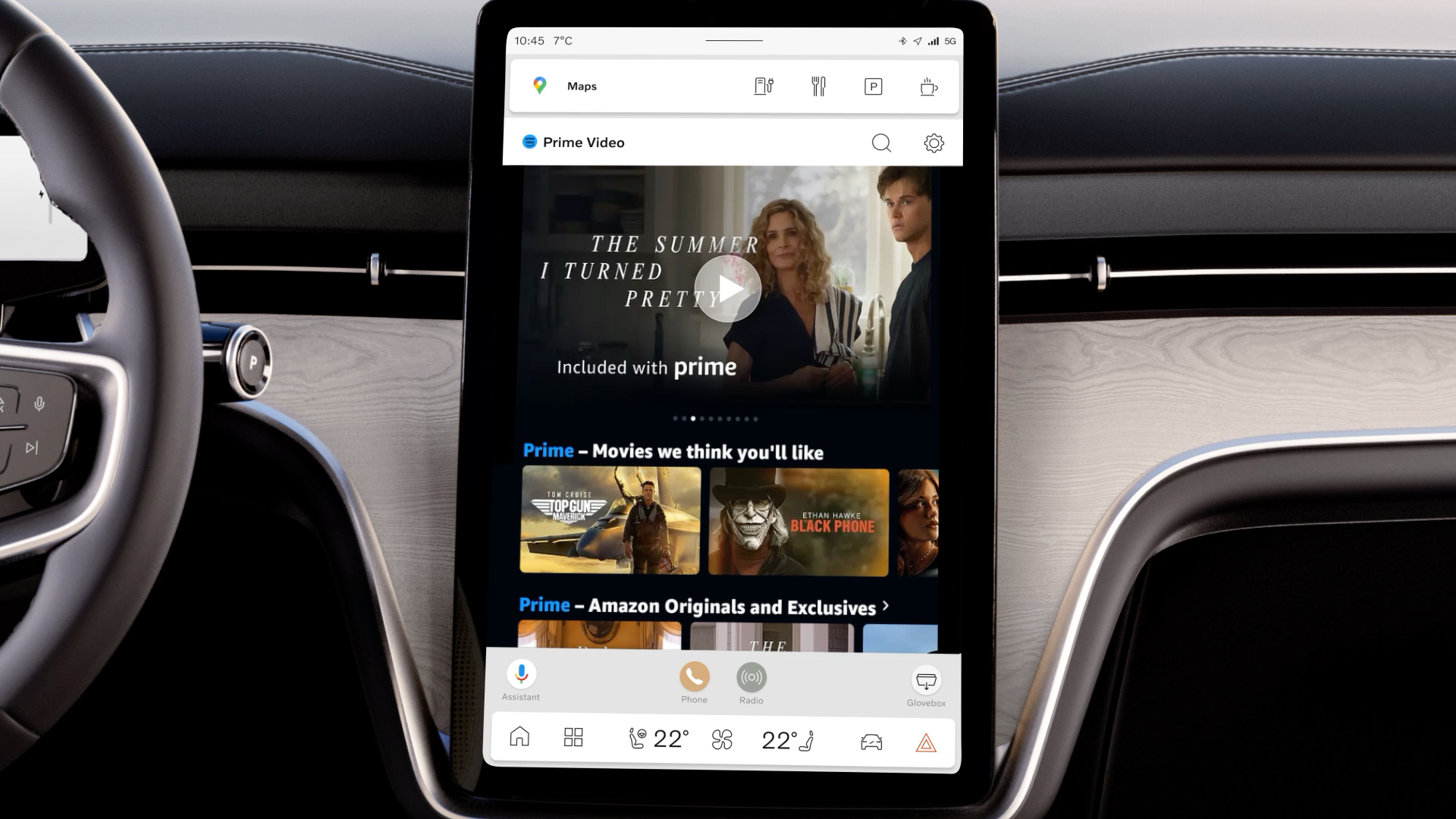 Elsewhere on Android Auto, the company is also rolling out digital car key support, a feature that "allows you to unlock, lock and start your car with just your phone." The function also lets users share their digital keys wireless with trusted family or friends through Android and iOS devices. The feature is already available in some European countries, but Google is now giving it a stable release across Hyundai, Genesis, and Kia models in the U.S., Canada, and Korea. Right now, the digital car key works with compatible Pixel and Samsung devices like the Pixel 7 Pro and S23+.
The company said that more apps and integrations are on the horizon for Android Auto and Google-equipped vehicles, noting that "across Android Auto and cars with Google built-in, we're continuing to bring more apps to cars in order to make your drive more convenient, entertaining and safe. We're excited for the road ahead, and can't wait to share more in the future."
[ For more curated Samsung news, check out the main news page here]
The post Google rolls out new apps and other updates on Android-equipped cars first appeared on www.androidcentral.com