Why you can trust Android Central Our expert reviewers spend hours testing and comparing products and services so you can choose the best for you. Find out more about how we test.
OnePlus is the latest manufacturer to serve up an early look at its Android 14 interface. OxygenOS 14 is now in public beta, and the first build is rolling out to users enrolled in the program. Similar to what Samsung did with One UI 6, OnePlus is limiting who can install OxygenOS 14: the beta is only available for the OnePlus 11, and at the moment, it's aimed at customers in India and North America, with no mention of when European OnePlus 11 owners can join in on the action.
OxygenOS had an interesting journey in recent years, and while it took a while for OnePlus to integrate the ColorOS codebase, the OxygenOS 13 release delivered stability and a decent feature-set that's similar to what you'll find on OPPO phones. With OxygenOS 14, the status quo is largely unchanged; the interface looks and feels like ColorOS, and it's missing noteworthy new features.
That said, here's everything that's new in OxygenOS 14, and what you can look forward to in subsequent beta builds.
OxygenOS 14: Carbon Footprint AOD style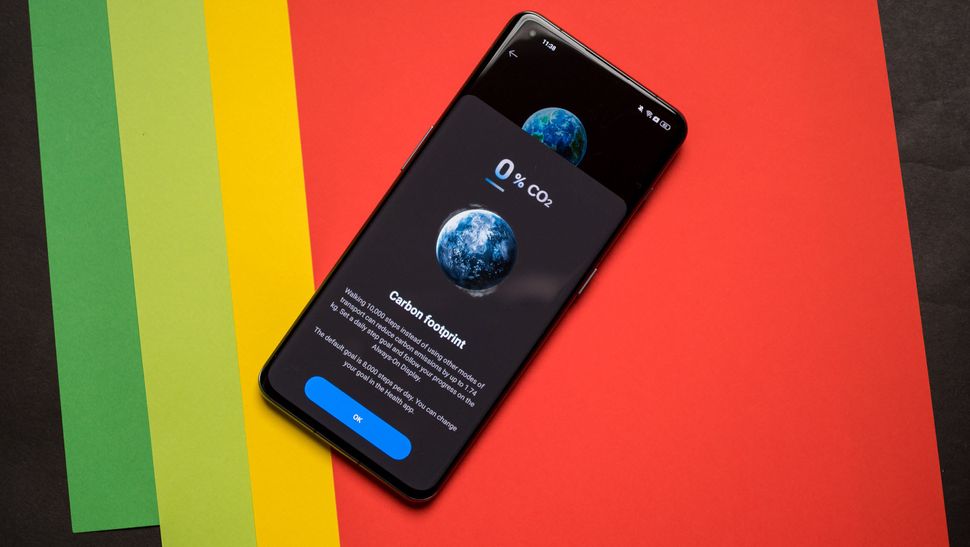 OnePlus always had the best AOD styles, going back to the introduction of the Insight AOD that was designed in collaboration with Parsons School of Design. The manufacturer followed that up with the Homeland AOD series that showcased the effects of global warming in real-time, and the latest addition in OxygenOS 14 follows a similar pattern.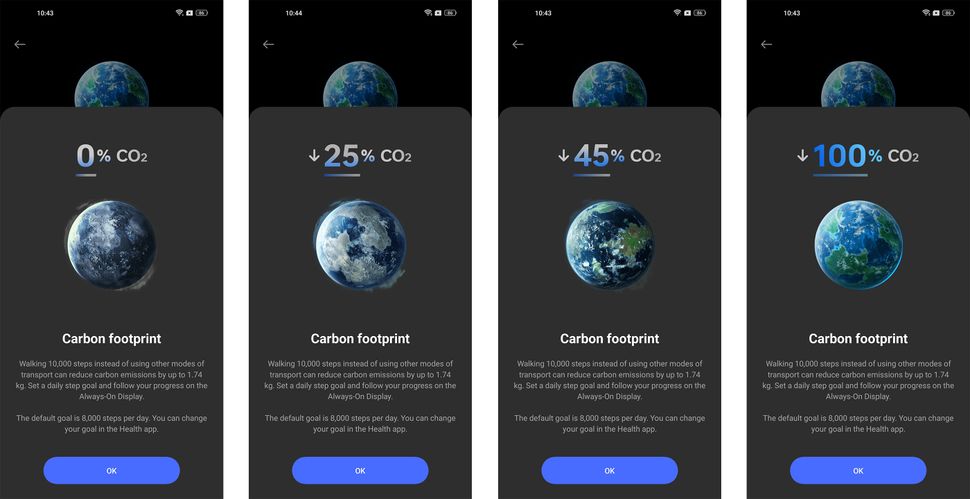 The Carbon Footprint AOD is designed to highlight the effects of carbon emissions, and it has a nifty feature that lets you monitor your own — walking 10,000 steps cuts down on emissions by up to 1.74kg, and you get a visual representation of this on the lock screen.
Much like the Homeland AOD, you get three distinct styles to choose from — globe, forest, and island lagoon — and it changes dynamically based on your step count.
OxygenOS 14: Ringtones and notification sounds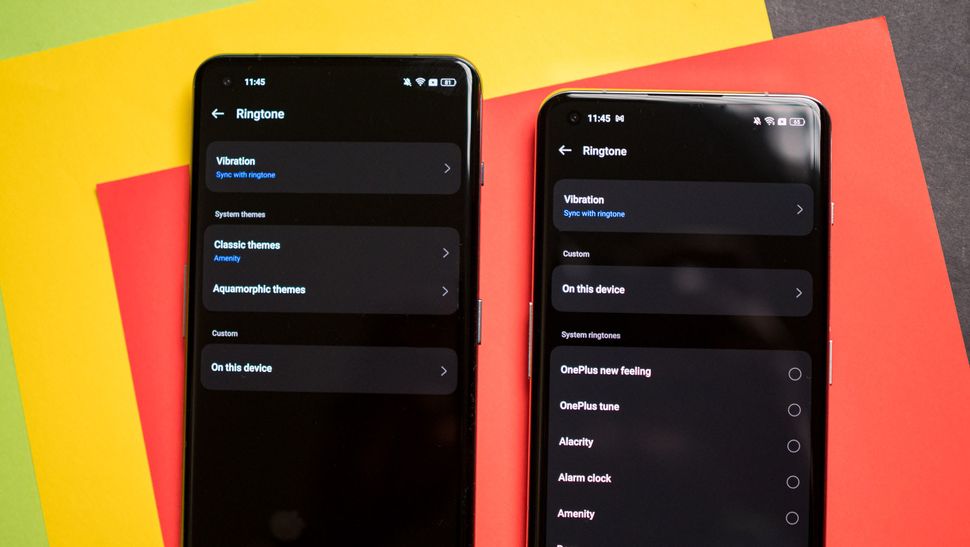 Another new feature in OxygenOS 14 is the introduction of Aquamorphic ringtones and notification sounds.
These ringtones and tones are more playful than the standard OxygenOS sounds, which have been moved to the Classic section.
There's also a short blurb for the Alert Slider that now sits at the top of the Sound & vibration menu. You can dismiss this, but it gives new OnePlus users a quick walkthrough of the slider and its features.
OxygenOS 14: Design and usability changes
While a subset of the OxygenOS userbase has been clamoring for a return to the interface's vanilla look and feel, that ship has sailed. OxygenOS 14 retains the same design aesthetic, and while OnePlus notes that the Aquamorphic Design has been tweaked with a more "natural, gentle, and clearer color style for a more comfortable color experience," I didn't notice any changes.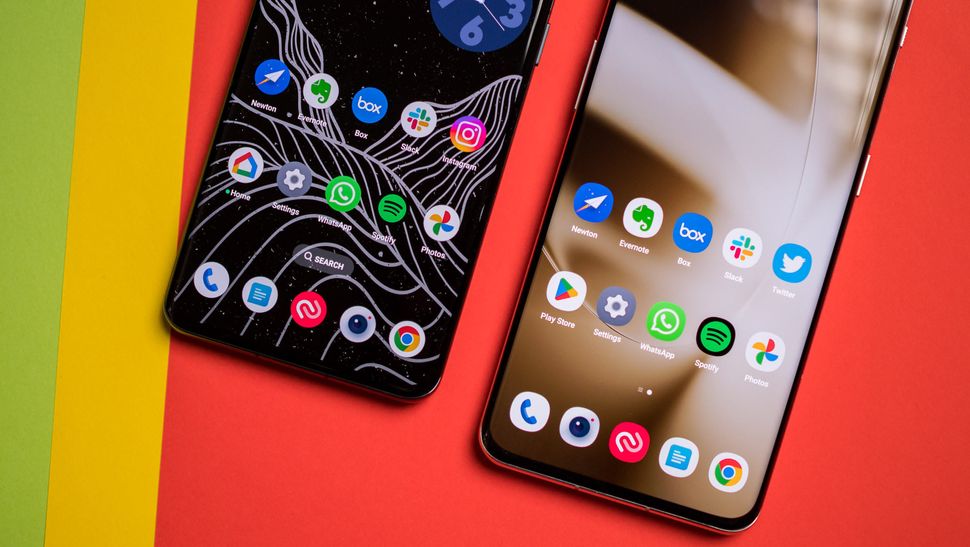 Visually, OxygenOS 14 is identical to OxygenOS 13, and all the interface elements, including the notification pane, settings page, stock apps, are unchanged. The one change I noticed is that the home screen now has a persistent search bar just above the tray, and this pulls up the global search feature. Thankfully, you can disable the feature if you're like me and don't use global search on your OnePlus phone.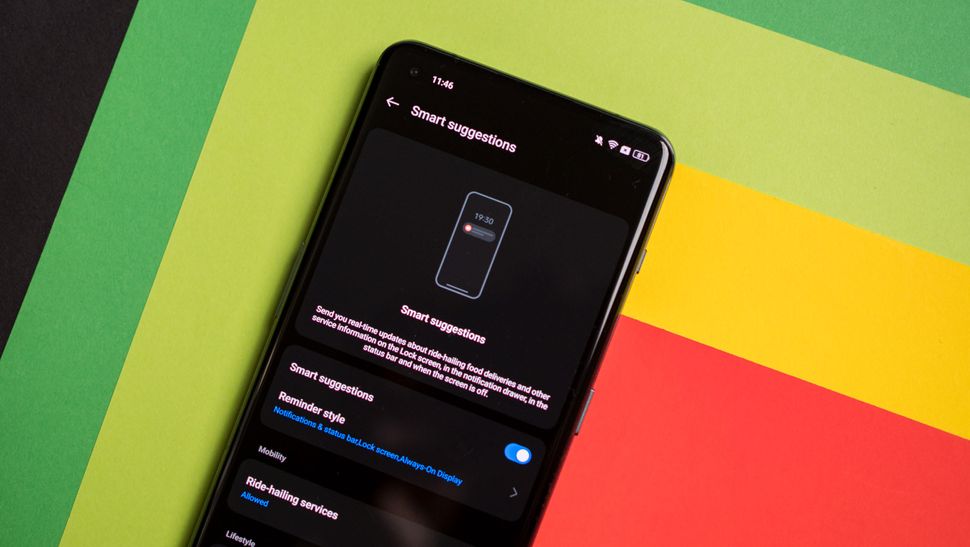 A new feature rolling out in OxygenOS 14 is Smart suggestions, which surfaces real-time information about ride-hailing services or food delivery in the lock screen, notification shade, or the status bar. Think of it as the OxygenOS version of Google's At A Glance widget.
A big usability change is the ability to set app languages on a per-app basis, and this is now available in the Additional Settings sub-menu. Changing the setting here will change the language of just that app, without affecting the system language. Other changes include a cloud sync option that saves your Wi-Fi passwords in the cloud, but I don't quite see the utility of such a feature.
OxygenOS 14: Security and privacy changes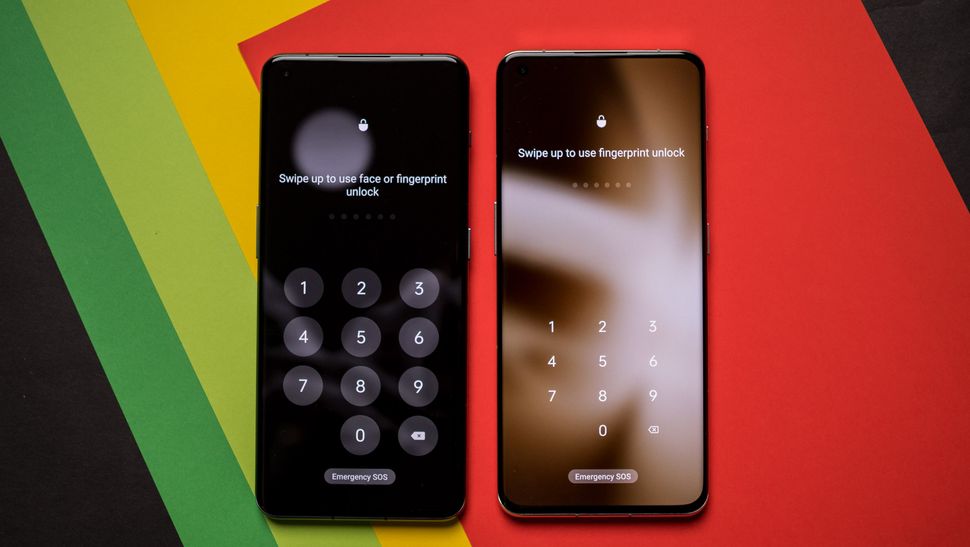 OxygenOS 14 includes changes to app permissions that Google introduced in Android 14, namely the ability to grant photo and video permissions instead of access to all files on the system.
OnePlus continues to consolidate the various security and privacy settings into a unified change, and while some of these changes are live in OxygenOS 13.1, OxygenOS 14 builds on that. Smart Lock has been renamed to Extend Unlock, and all the privacy settings are now in a single page, making it easy to access all the settings.
The security dashboard has a subtle design change, and it ditches the overt Material You influences and is in line with the rest of the OxygenOS 14 aesthetic.
OxygenOS 14: Lock screen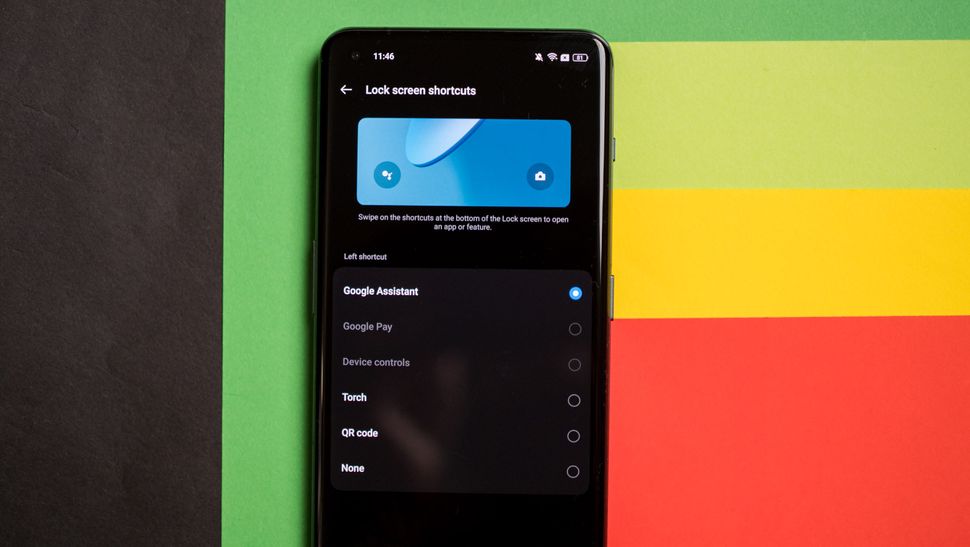 The lock screen also gets a subtle tweak, with the password input switching to a more Pixel-esque layout. You get two new lock screen controls: flashlight, and QR code. The latter pulls up Google Lens so you can scan a QR code with ease, and it's a useful addition.
You can set up a persistent media player on the lock screen, giving you access to music playback controls without having to wake the device. This isn't a new feature as such as it's also available on OxygenOS 13, but there's now a toggle for it in the Home Screen & Lock Screen sub-menu in the settings, making it much more visible. In OxygenOS 13, this is tucked away in AOD settings.
OxygenOS 14: Much more to come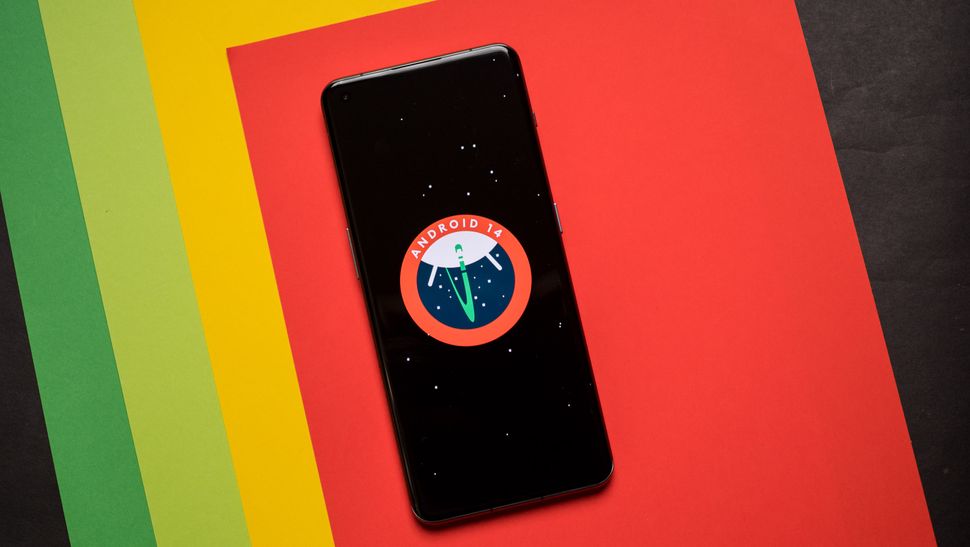 We're just getting started with OxygenOS 14, and OnePlus will introduce more features over the coming weeks and months. For now, it doesn't make much sense to install OxygenOS 14 on your phone — there are bugs in the UI, and no notable features. But that situation will change with subsequent builds, and I'll update this post once as new beta builds become available.
[ For more curated Samsung news, check out the main news page here]
The post OnePlus OxygenOS 14 (Android 14) hands-on: Same difference first appeared on www.androidcentral.com