The Galaxy Buds FE will undercut the Galaxy Buds 2, but not by much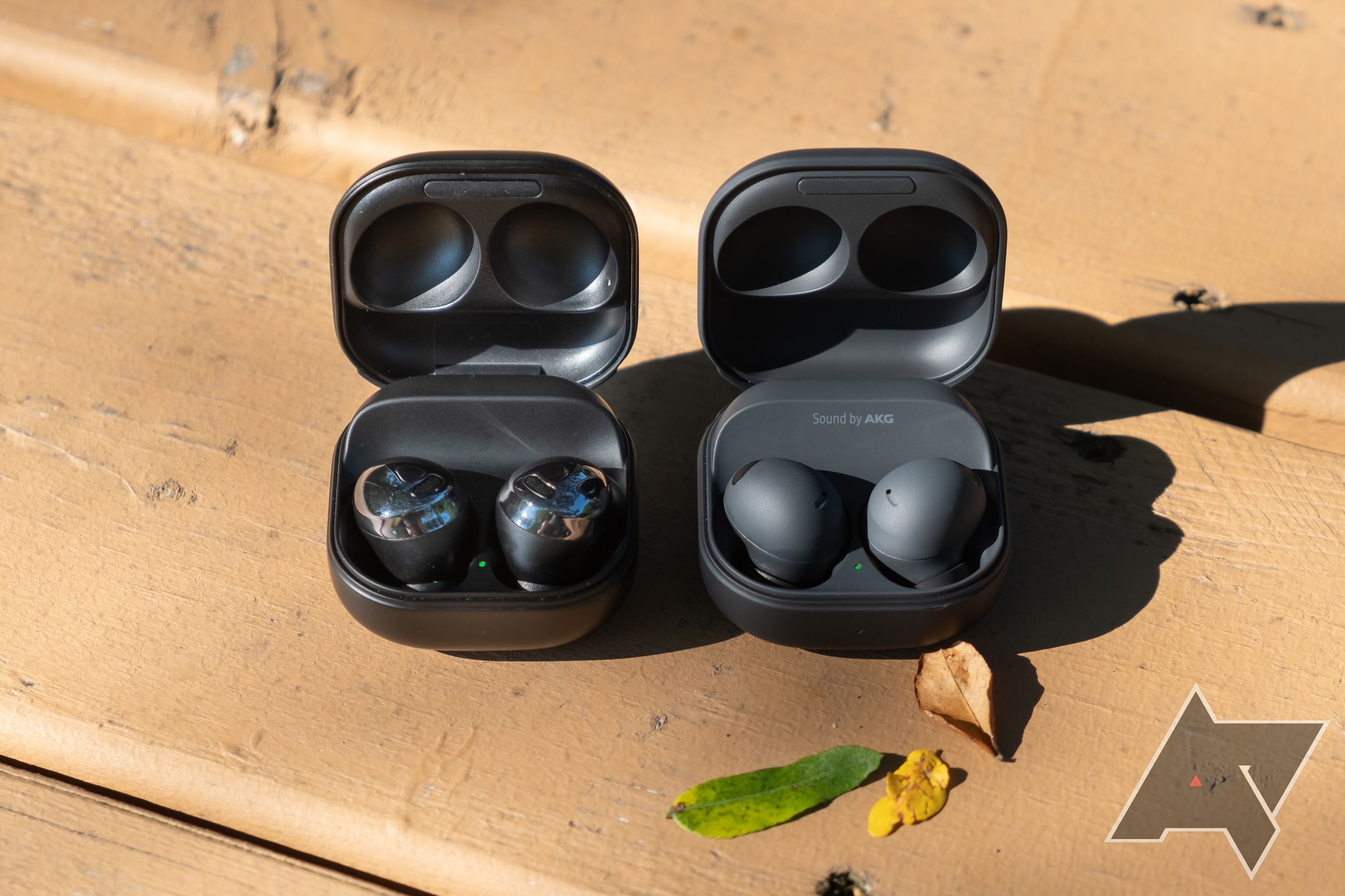 Summary
Samsung looks to be preparing a new pair of earbuds called Galaxy Buds FE, which will compete in the midrange market.
The Galaxy Buds FE are said to feature 12mm drivers and will likely be priced at $99.99 in graphite or white colorways.
Based on the timing of leaks, it seems like official information about the Samsung Galaxy Buds FE should be coming soon.
About a month ago, we learned that Samsung has a new pair of earbuds in the works. Based on subsequent leaks, these new earbuds seem to be the Galaxy Buds FE, a new Fan Edition addition to Samsung's earbud lineup. Reliable leaker Roland Quandt has shared some additional info about the upcoming buds, and true to the FE name, it seems like they'll be competing in the midrange market.
SamMobile has reported that Quandt tweeted a few key details about the Galaxy Buds FE. According to Quandt, Samsung's new midrangers will feature 12mm drivers — a hair bigger than the 11mm drivers in the Galaxy Buds 2 — and retail for a positively mild $99.99. They'll supposedly be available in graphite or white colorways.
Given their pricing, the Galaxy Buds FE will be competing at the high end of the budget earbuds segment. The presumed $100 price point looks appealing at a glance, but the non-FE Galaxy Buds 2 are discounted from their $150 MSRP to $110 more often than not. Sale prices at or under $100 aren't especially rare, either. We'll have to wait and see how Samsung manages to differentiate the FE earbuds from its current offerings.
This particular leak might still leave us wondering, but we shouldn't have to wait too long for more clarity. Earlier this week, we got a chunky leak featuring both official-looking renders of the Galaxy Buds FE as well as support documentation for the yet-unannounced earbuds. Given the timing and the variety of info we're starting to see, an official announcement seems imminent.
Earbuds aren't the only Fan Edition gadget we're expecting out of Samsung in the near future, either: we've been following developments around the upcoming Samsung Galaxy S23 FE and the Samsung Galaxy Tab S9 FE for months. Both have made the rounds at the FCC, which leads us to believe all these new FE products should be coming soon — likely all at the same time.
[ For more curated Samsung news, check out the main news page here]
The post Samsung's next Galaxy Buds could cost a cool $100 first appeared on www.androidpolice.com