From bgr.com
The recent-released Beats Studio Buds+ is about to get two new colors, Cosmic Silver and Cosmic Pink. Those new earbud options mark the first collab for this product.
In a press release, Beats says this update celebrates self-expression through color, as the Apple-owned company partners with Olive & June to bring "dazzling new polish shades and press-on design" in this never-before-seen finish. In addition to these metallic colors, Olive & June will start selling a new nail collection a day before, on September 6.
To highlight this upcoming release, Beats presents a new "Beauty of Immersive Sound" campaign that fuses technology, beauty, and style featuring internet personality and businesswoman Emma Chamberlain. According to Beats, "In the futuristic spot, the cosmic Studio Buds + collection is highlighted as Chamberlain transforms from an intergalactic being to her glamorous self, exuding beauty at both stages."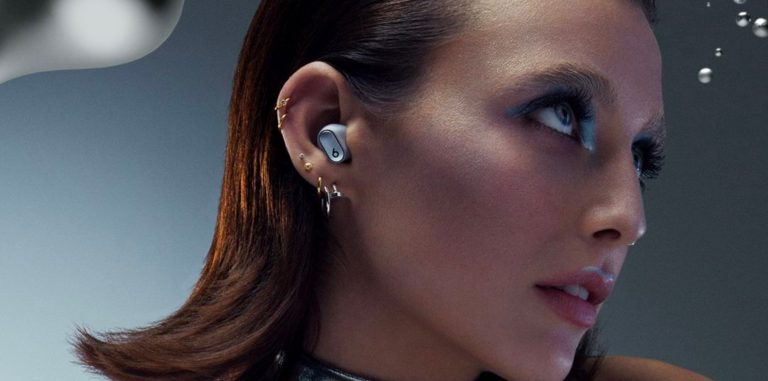 Beats Studio Buds+ is a new iteration of the well-praised Beats Studio Buds. These new earbuds were just reviewed by BGR and offer AirPods Pro-like sound quality on a budget. This product is currently available in Transparent, Black/Gold, and Ivory. With ANC and Transparent Mode, these earbuds have been redesigned to fit more comfortably while ensuring they sound even better.
They have great battery life, fast-charge support, work with both Android and iPhone models, and are very discrete.
Beats Studio Buds + is currently available globally at Apple.com for $169.99. Starting Thursday, September 7, the two new colors will be available at Apple and Apple Store locations and exclusive authorized resellers in the US:
Cosmic Pink and Cosmic Silver will be available at Target.
Cosmic Silver will be available at Amazon, Walmart, and Best Buy.
BGR will remind you when these new earbuds options start being sold in the US. You can check the new campaign below with Emma Chamberlain in the Cosmos.
[ For more curated tech news, check out the main news page here]
The post Beats Studio Buds+ new Cosmic Silver and Pink colors launch on September 7 first appeared on bgr.com